Committed to bringing you Clean-Crafted™ wine.
We take our responsibility to our community very seriously and the current COVID-19 pandemic does not change that. If anything, we are more committed than ever to doing the right thing for those around us.
In addition to practicing recommended social distancing, we've also elevated the already stringent sanitization requirements of product handling, surface maintenance, hand-washing frequency and are checking body temperatures of all fulfillment workers before their shift. We will continue to stay at the forefront of best practices and strive to go above and beyond what is recommended.
We're doing everything possible to keep you stocked with Clean-Crafted wine. Before the wine ever arrives at your doorstep, a whole community is at work. From the farmers caring for the grapes and the winemakers and production team developing and testing the perfect sip to the glassmakers crafting the bottles, the manufacturers creating labels and corks, the box company supplying the shipping materials, the warehouse workers packing orders, the support team answering your questions and the independent consultants sharing our products and our commitment and the customers like you—we couldn't do what we do without each and every one of you. 
In this unprecedented time, we know that every part of our community is working harder than ever to get Clean-Crafted wine safely to your doorstep. As we work together to overcome the challenges of the current climate and to ensure the safety of everyone involved, the amount of time it takes from when you place your order to when it arrives at your door could be a little longer than our 7-12 business day shipping guarantee. As part of our community, we appreciate your patience and can't thank you enough for supporting us and sharing in our Clean-Crafted Commitment®.
We know that Clean-Crafted wine can be hard to wait for. We promise it's worth the (short) wait! In the meantime, you can click to learn more about our Do The Right Guarantee. 
We take a lot of pride in how Scout & Cellar has become an integral part of so many peoples' lives. We're a community of people who love gathering around the table, sharing a glass or two of Clean-Crafted wine, and spending quality time together. While right now that "together" looks a little bit different, we believe it is more important than ever. Enjoying the little things and staying connected to one another—whether virtually or with family or housemates—is what will keep us grounded and focused on what matters most.
You can count on us to stay true to our mission and to remain committed to serving you in every way we can.
Staying connected via Virtual Tastings.
Just because we can't be together in person right now doesn't mean we can't stay connected. We're encouraging our Clean-Crafted community to get digital with Virtual Wine Tastings. Sharing wine online? Turns out it's both fun and easy!
Reach out directly to your Scout & Cellar Independent Consultant about hosting or attending a Virtual Tasting!
You can also attend a Virtual Tasting hosted by Founder & CEO Sarah Shadonix. She'll be tuning in live from her living room every Friday afternoon @ 4PM CDT through May 29.
Feeding families in our community.
We're giving together by getting together. Virtually, that is. When you attend any Scout & Cellar Virtual Tasting between now and May 31, we'll donate $1 to North Texas Food Bank, up to $40,000.
Each dollar provides 3 nutritious meals to folks in our community affected by COVID-19. This means that together, we can put 120,000 meals on tables across North Texas. That's the power of our community.
Attend as many Virtual Tastings as you'd like during this time. No limits. And yes, we mean ANY Virtual Tasting, whether it's hosted by the Scout & Cellar Winery Team or by one of our Independent Consultants. Just spend a little bit of time together. We'll take care of the rest.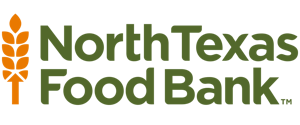 #SCGivesBack