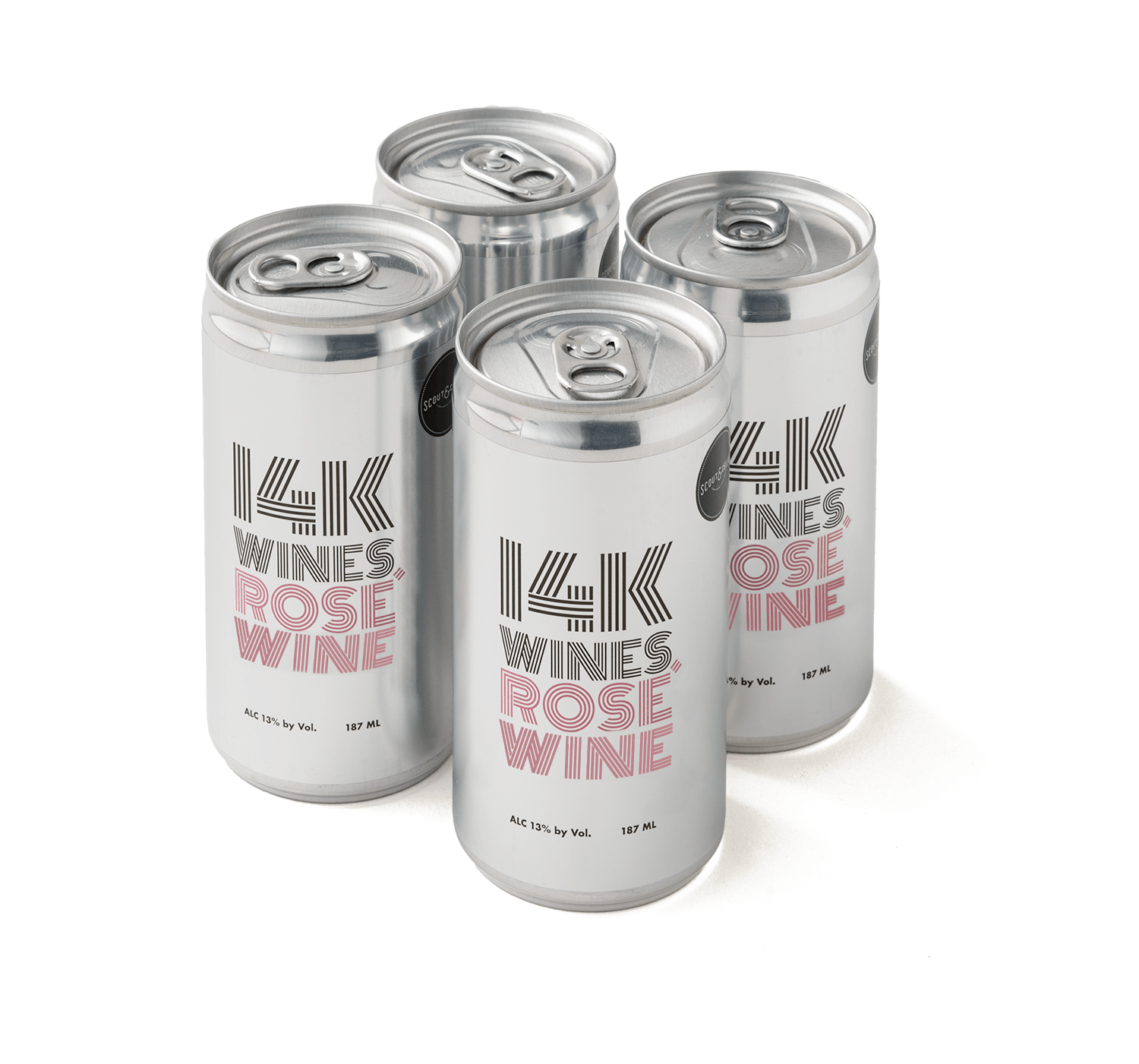 14K ROSÉ WINE
California
Notes of:



Pairs with:


Fruity, Crisp
85% Zinfandel, 15% Syrah
Contains four (4) 187mL cans. We think you should drink them. But until you're ready to enjoy them, please keep refrigerated.
$25.00
Not available in the state you are shipping to.
14K ROSÉ WINE

California

Vibrant and playful with tart strawberry, ripe melon and red cherry on a clean, well-textured frame with a refreshing finish.

Have wine, will travel. Pop these cans in your cooler and pair them with your next beach day. Or weekend at the lake. Or poolside hang. You get the idea.

Alcohol: 13%

Residual Sugar: 0.05 g/L

Keep cold. Drink cold.

Not available in the state you are shipping to.

the journey

14K ROSÉ WINE

While we certainly think this rosé is worthy of a gold medal, the "K" is for kilometer. 14 kilometers is the distance between the two original Scout & Cellar locations in North Texas: the Celina Fieldhouse and the Prosper Warehouse.

14K is also the scientifically quantified distance defined as "from here to there".

We're all about the journey, whether it's a geographical length or one of the many from-here-to-there moments life throws our way. These handy-dandy Clean-Crafted cans are ideal for celebrating all those little milestones, wherever they may be. Share a pack. Sip one solo. Take them places other wines just can't go.