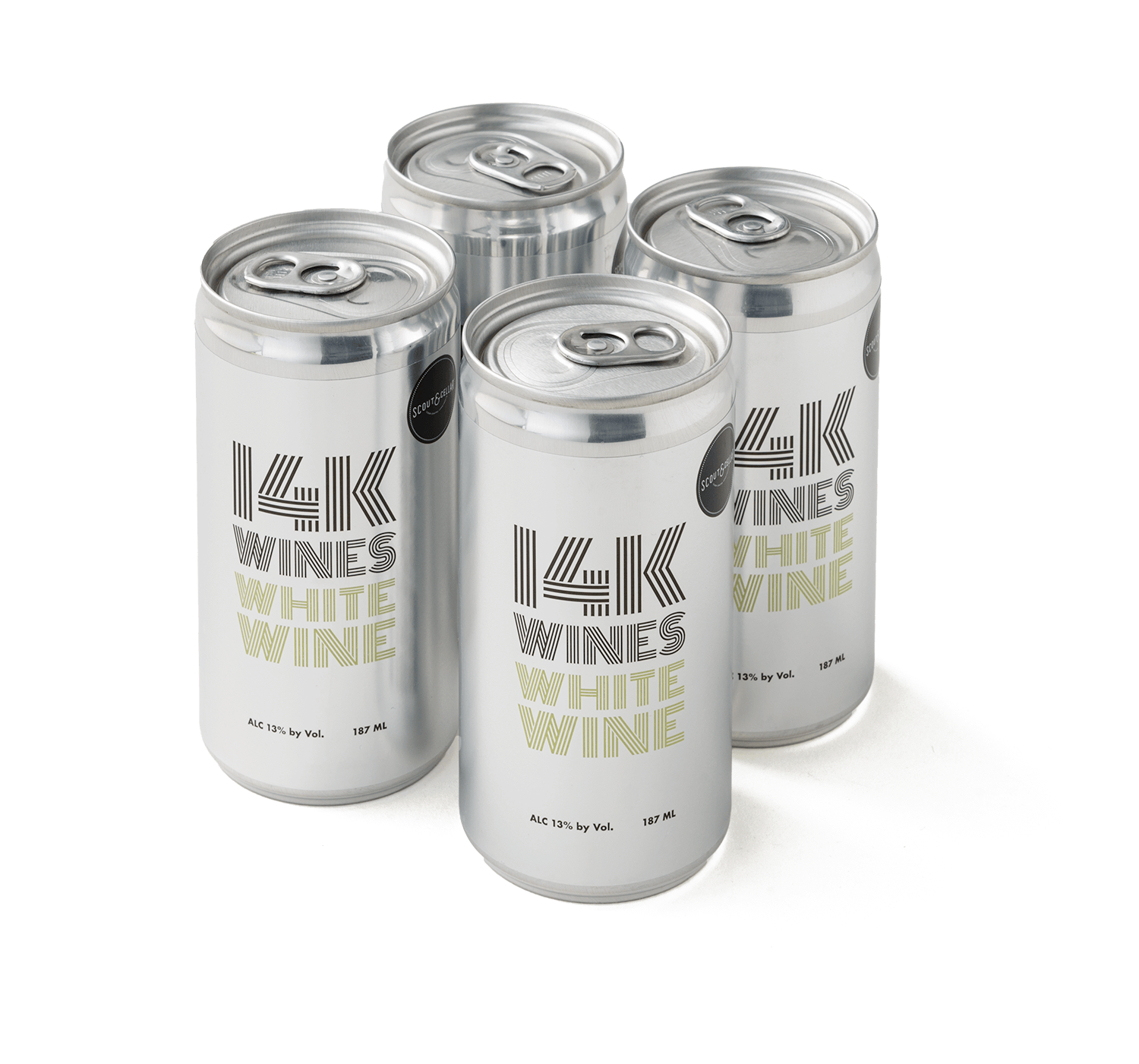 14K WHITE WINE
California
Notes of:



Pairs with:


Earthy, Crisp
100% Chardonnay
Contains four (4) 187mL cans. We think you should drink them. But until you're ready to enjoy them, please keep refrigerated.
$25.00
Not available in the state you are shipping to.
14K WHITE WINE

California

Lively and refreshing with lemon curd, yellow apple and underripe pineapple balanced by a subtle minerality on a zesty frame with a bright, clean finish.

Pairs perfectly with all your weekend plans. Or non-plans. We're not here to judge.

Alcohol: 13%

Residual Sugar: 0.05 g/L

Keep cold. Drink cold.

Not available in the state you are shipping to.

the journey

14K WHITE WINE

While we certainly think this white wine is worthy of a gold medal, the "K" is for kilometer. 14 kilometers is the distance between the two original Scout & Cellar locations in North Texas: the Celina Fieldhouse and the Prosper Warehouse.

14K is also the scientifically quantified distance defined as "from here to there".

We're all about the journey, whether it's a geographical length or one of the many from-here-to-there moments life throws our way. These handy-dandy Clean-Crafted cans are ideal for celebrating all those little milestones, wherever they may be. Share a pack. Sip one solo. Take them places other wines just can't go.