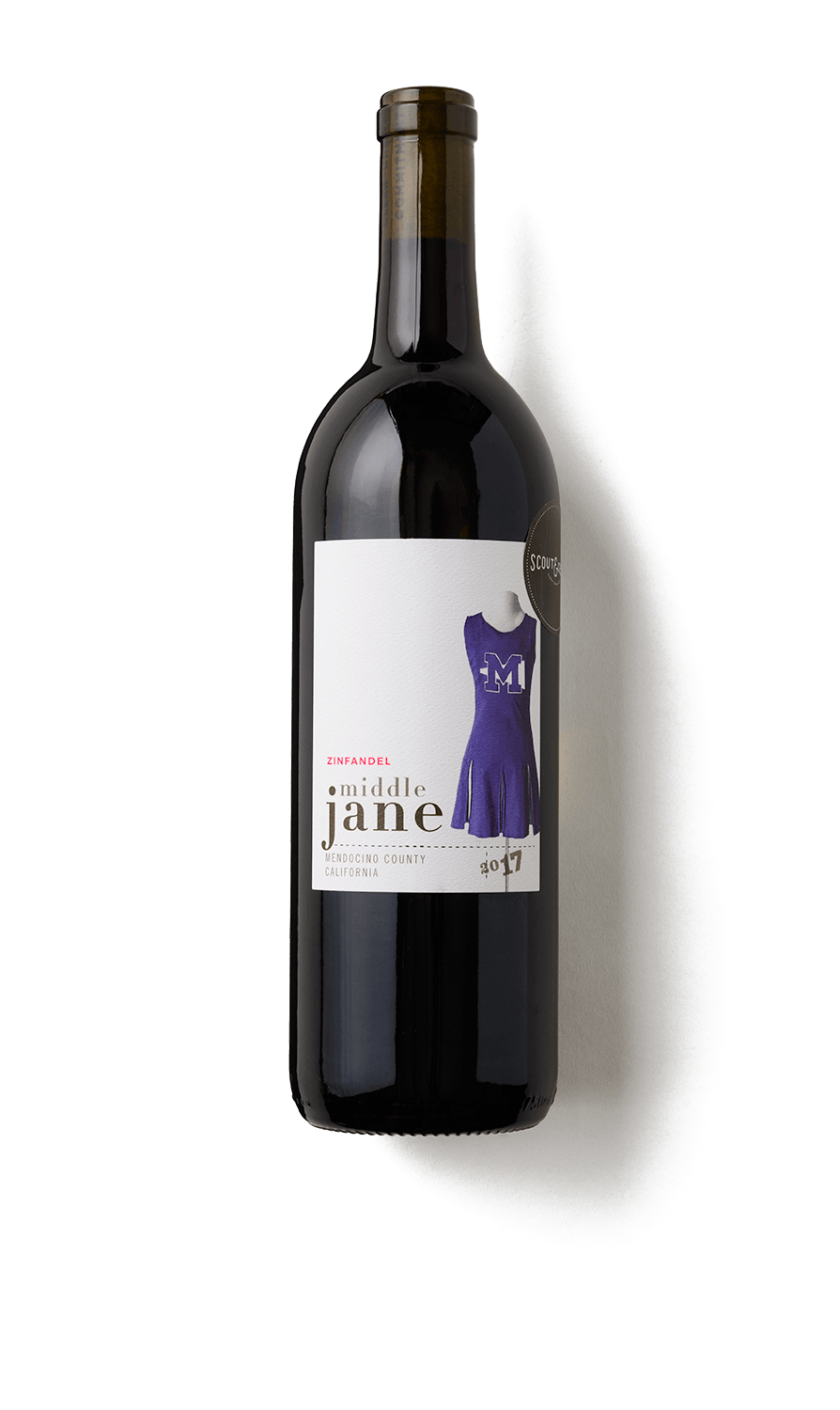 2017 MIDDLE JANE ZINFANDEL
Mendocino County, California
Notes of:



Pairs with:


Fruity, Bold
100% Zinfandel
Vegan
$32.00
Not available in the state you are shipping to.
2017 MIDDLE JANE ZINFANDEL

Mendocino County, California

Deeply colored with black cherry, strawberry balsamic and a hint of clove on the nose followed by ripe, smoothly-textured flavors of blackberry jam, plum and sweet spice.

Pairs with barbecue, pizza and gouda cheese.

Alcohol: 15%

Residual Sugar: 0.3 g/L

Not available in the state you are shipping to.

the journey

2017 MIDDLE JANE ZINFANDEL

Four generations ago, there was the first Jane in our family: Our great, great grandmother. Jane was strong. She swore only when needed. She worked hard, she did things right and she always wore lipstick. The unofficial matriarch of our family. Jane was the woman we all aspire to become.

Ever since, we've given each girl in our family the same middle name: Her name. Jane. It's a constant reminder to be brave. To do things right. To be more like Jane.

Today, we craft delicious wine under a similar name: Middle Jane. We do this because everything our wine represents just so happens to be everything she represented: Honesty. Passion. And a commitment to doing things with integrity. That's how Jane would have done it.

This Redwood Valley Zinfandel was made by a family of 4th and 5th generation farmers and winemakers. The grapes were handpicked from 2 different plantings, one with 20-year-old vine, the other containing dry-farmed, head-pruned vines planted 62 years ago.

After harvest, the grapes were sorted and destemmed by hand and placed directly into a ¾ ton fermentation vessel for on native yeasts, where the juice fermented for 2 weeks. The contents were then basket pressed into neutral French oak barrels, where they aged for 12 months until bottling, unfined and lightly filtered.

DID YOU KNOW?

Zinfandel is the third-leading grape varietal in California. Although it is a red grape, a majority of California Zinfandel is (still) used to make (the infamous) White Zinfandel.