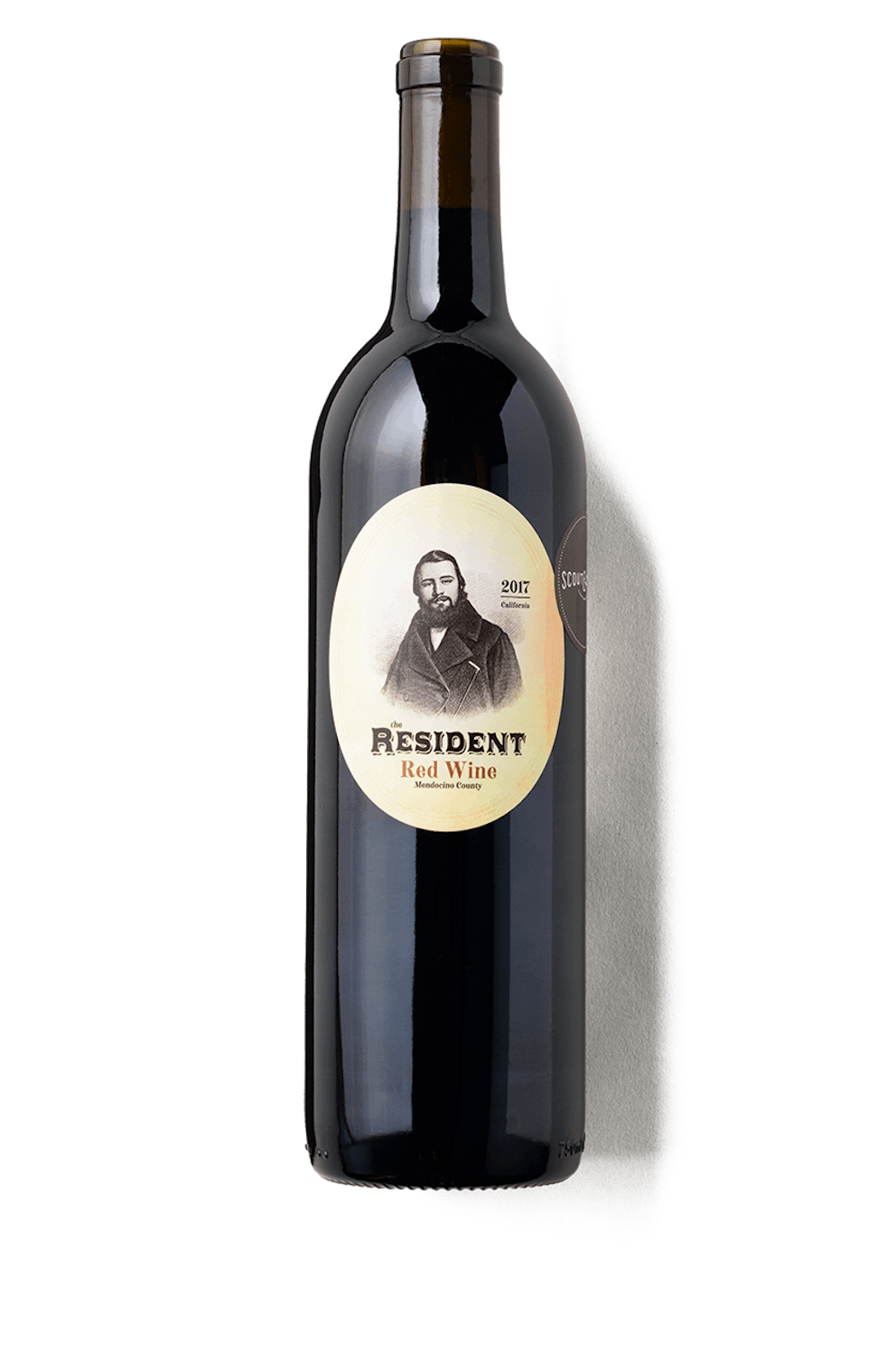 2017 THE RESIDENT RED WINE
Mendocino County, California
Notes of:



Pairs with:


Fruity, Bold
50% Petite Sirah, 50% Syrah
Vegan
$22.00
Not available in the state you are shipping to.
2017 THE RESIDENT RED WINE

Mendocino County, California

Juicy and expressive with red cherry and blackberry compote balanced by white pepper and exotic spice on a well-structured frame with silky tannins and a lingering finish.

Gather your friends and get ready for a cookout. This bold blend is perfect on its own or paired with freshly grilled burgers – whether it's classic beef, exotic buffalo or a well-seasoned veggie patty.

Alcohol: 14.6%

Residual Sugar: <0.5 g/L

Not available in the state you are shipping to.

the journey

2017 THE RESIDENT RED WINE

Remember that time you traveled somewhere and enjoyed that adventure, that experience, that night with those friends? And even now, you hear a song, smell a smell, share a meal, meet up with those friends that were there and it transports you back to that place; to that night. Meet the Resident. A wine from here in the New World that takes you on a journey to the Old World.

The grapes for this wine grew in a vineyard that has been family-owned and farmed for over 30 years and is currently operated by a father-son duo. The vineyard grows 700 feet above sea level in the heart of McDowell Valley, California where temperature fluctuation and fast-draining sandy loam soil help the vines produce ripe, delicious fruit.

The grapes for this wine were hand-picked from dry-farmed vines planted 30-50 years ago. Grapes were then de-stemmed and fermented in temperature-controlled stainless steel tanks for 3 weeks. The wine then aged in neutral French Oak barrels before bottling, unfined and lightly filtered.

DID YOU KNOW?

Petite Sirah and Syrah are different but related: Petite Sirah (aka Durif) was created by botanist Francois Durif in Montpellier, France in 1880 when he crossed Syrah and Peloursin.