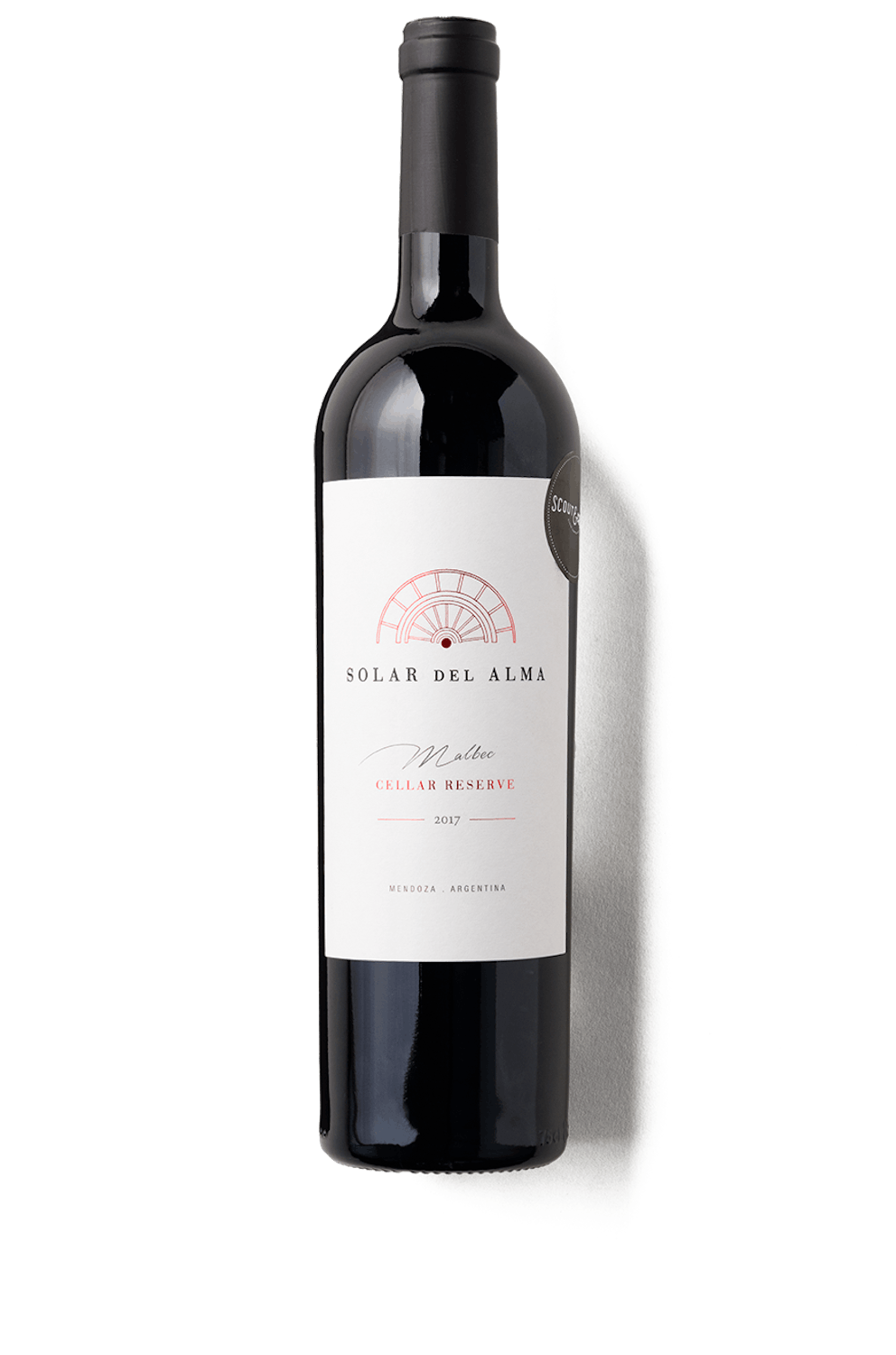 2017 Solar del Alma Malbec
Mendoza, Argentina
Notes of:



Pairs with:


Fruity, Bold
85% Malbec, 15% Petit Verdot
Biodynamic
$36.00
Not available in the state you are shipping to.
2017 Solar del Alma Malbec

Mendoza, Argentina

Dense and complex with blueberry, boysenberry, vanilla bean, espresso and spice with round tannins and a hint of mocha on the lingering finish.

Pairs perfectly with Mexican food and Friday nights on the patio. For a Vegan option, pair with a Vegan fajita bowl topped with avocado, tomatoes and tortilla strips.

Alcohol: 14.2%

Residual Sugar: 2.19 g/L

Not available in the state you are shipping to.

the journey

Bodega Krontiras was the first certified organic and biodynamic winery in Mendoza, Argentina. It's a beautiful estate and the winery building itself was created with the ancient and sacred geometry principle The Golden Ratio in mind. This mathematical ratio is commonly found in nature and when used in design it fosters organic and natural looking compositions that are pleasing to the eye. The result of its use at the winery? Structures that create positive energy flow for both winemaking and wine-aging. Also, the winery is insulated with natural materials such as straw, and the winery team recycles residual water.

The Demeter Certified Biodynamic vineyard is about 2400 feet above sea level and is primarily sandy loam. The grapes were hand-picked from 14-year-old vines before being pressed. The wine was fermented with native yeasts in cool temperatures for about 7 days. 70% of the wine aged in French Oak barrels, while the other 30% aged in stainless steel, for 12 months before spending 7 months in the bottle before being released. 

Did You Know? There are only four certified Demeter Biodynamic wineries in all of Argentina and this winery is one of them. Argentina is just beginning a culture shift away from chemicals and back into the old-fashioned way of farming naturally like mother nature intended.

At this time, this product may not be available to ship to all states.