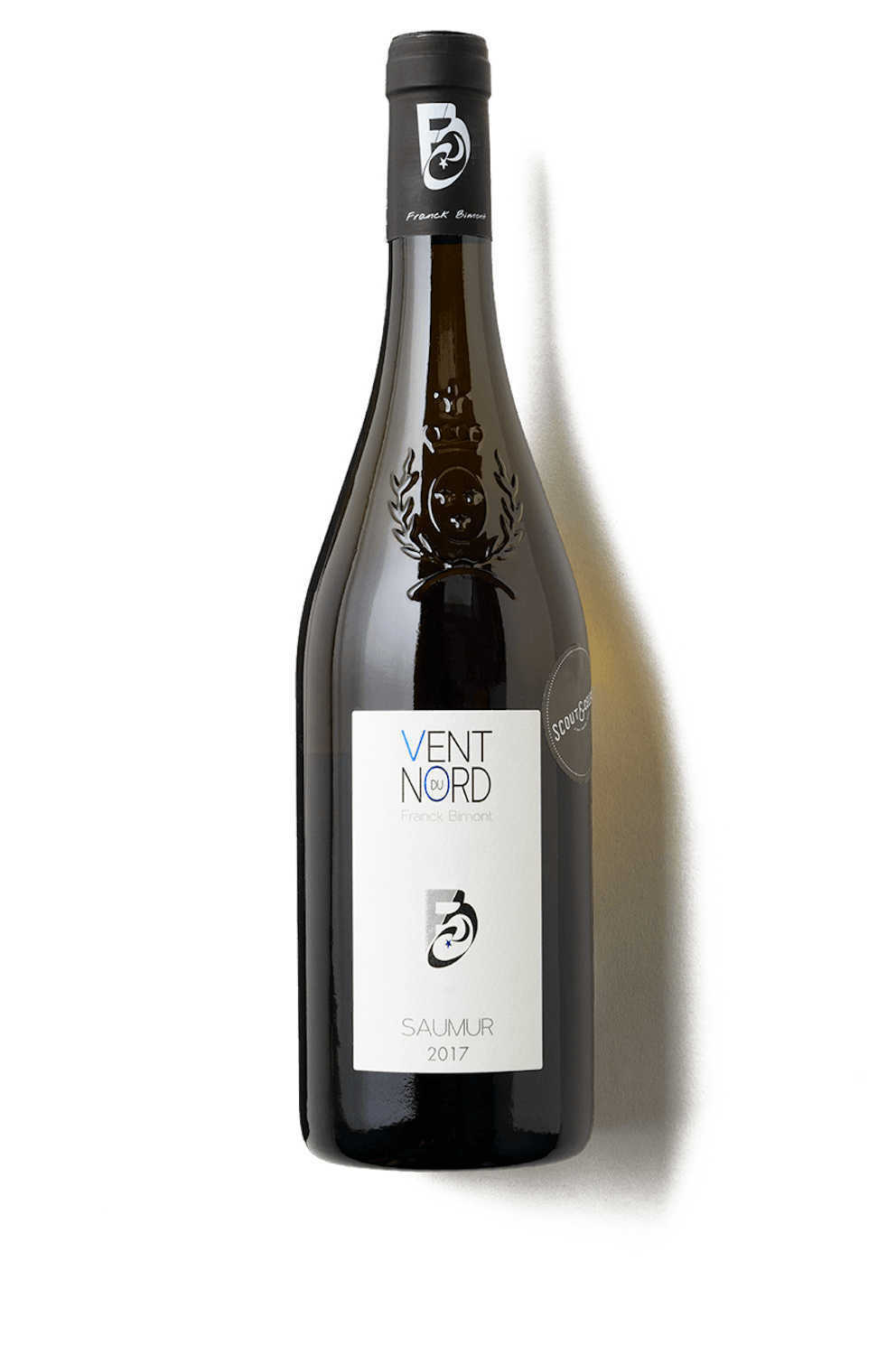 2017 Domaine des Guyons Vent Du Nord Chenin Blanc
Saumur, Loire Valley, France
Notes of:



Pairs with:


Fruity, Crisp
100% Chenin Blanc
Organic, Vegan
$36.00
Not available in the state you are shipping to.
2017 Domaine des Guyons Vent Du Nord Chenin Blanc

Saumur, Loire Valley, France

Zesty aromas of lemon zest, kaffir lime and underripe peach leap from the glass and continue on the lively palate along with a distinct salinity. 

Pair with seafood, vegetable appetizers or triple crème cheese.

Alcohol: 12.5%

Residual Sugar:  1.58 g/L

Not available in the state you are shipping to.

the journey

Franck Bimont has been a one-man show for over 20 years – he farms the vineyard, manages the harvest, presses the grapes and then ages the wine in a series of intricate three-mile long limestone-lined caves in the village of Saumur in the Loire Valley in France. 

Franck says, "I want to continue producing wines like my ancestors; a healthy wine that reflects the terroir. When I am gone, I would like to give my land in the same shape that I inherited it in from my father. I hope my wines reflect my work, the vineyard and my desire to produce an elegant style of wine."

This grapes for this Chenin Blanc were hand-picked from 45-year-old, dry-farmed vines grown in limestone-rich soil. The juice fermented naturally on native yeasts, then aged for nine months - 20% in barrels and 80% in concrete tankards – before bottling.

DID YOU KNOW?

The Loire Valley is the largest source of white wine in France. Only Provence produces more Rosé and only Champagne produces more sparkling wine. There are over 7,000 wine estates that farm 173,000 acres of vineyards.