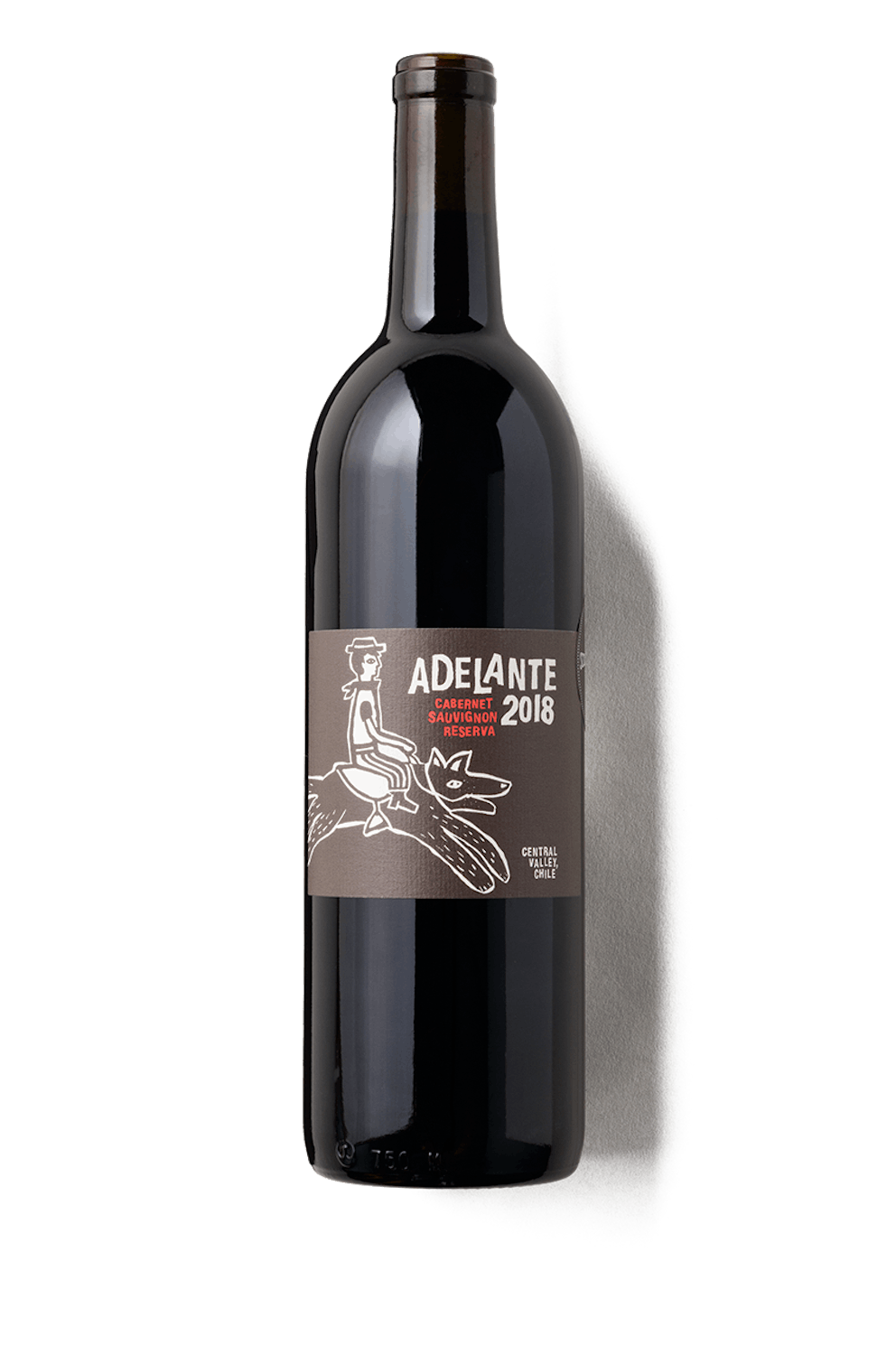 2018 Adelante Cabernet Sauvignon Reserva
Central Valley, Chile
Notes of:



Pairs with:


Fruity, Bold
100% Cabernet Sauvignon
Organic, Vegan
$25.00
Not available in the state you are shipping to.
2018 Adelante Cabernet Sauvignon Reserva

Central Valley, Chile

Elegant and appealing with notes of cassis, boysenberry, and black cherry layered with a hint of forest floor on a complex, full-bodied frame with round tannins and a lingering finish.

Pair with anything from the grill, mushroom dishes, or hard cheese.

Alcohol: 13.2%

Residual Sugar: 2 g/L

Not available in the state you are shipping to.

the journey

In the wine regions of Chile, we march to the beat of our own drum. We celebrate the journey en route to winemaking because we know the journey is the birthplace of originality. At Adelante, we lead the pack by cherishing details that make us who we are and infusing that uniqueness into every single one of our wines.

The result? A wine as authentic as the journey that got us here.

Located in the Chile's Valle Central, the vineyard where the grapes for this Cabernet Sauvignon were grown sits over 1000 feet above sea level, where the coastal breezes from the Pacific Ocean blow across the foothills of the Andes Mountains.

To create a wine truly reflective of the region's terroir, grapes were hand-picked from 18-year-old vines then destemmed and placed in stainless steel tanks, where they fermented on native yeast with skin contact for 30 days. The wine then aged in stainless steel for 18 months before bottling, unfined and lightly filtered.

Did You Know? Cabernet Sauvignon is a cross between Cabernet Franc and Sauvignon Blanc. The varietal is thought to have been created sometime during the 17th century in France.