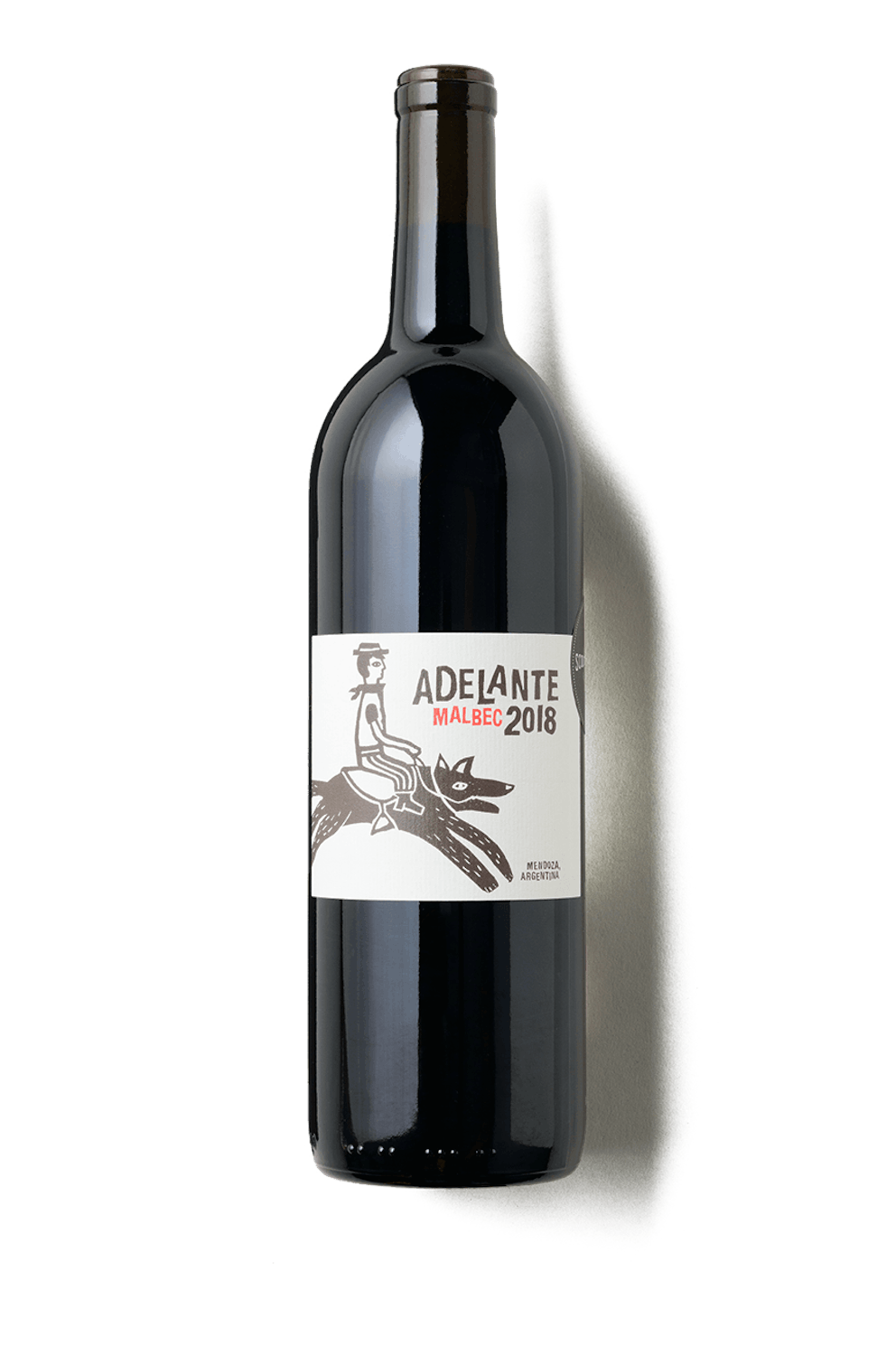 2018 Adelante Malbec
Mendoza, Argentina
Notes of:



Pairs with:


Fruity, Bold
85% Malbec, 10% Cabernet Sauvignon, 5% Petit Verdot
Biodynamic, Vegan
$25.00
Not available in the state you are shipping to.
2018 Adelante Malbec

Mendoza, Argentina

Lush and complex fruit-forward notes of wild blueberry, black raspberry and ripened plum are balanced by hints of mocha and dried tobacco on a full-bodied frame with soft tannins and a lingering finish.

Pass the guac! Pairs perfectly with Mexican food and Friday nights on the patio.

Alc: 14.1%

RS:  2.2 g/L

Not available in the state you are shipping to.

the journey

In the wine regions of Argentina, we march to the beat of our own drum. We celebrate the journey en route to winemaking because we know the journey is the birthplace of originality. At Adelante, we lead the pack by cherishing details that make us who we are and infusing that uniqueness into every single one of our wines.

The result? A wine as authentic as the journey that got us here.

A true expression of Argentinean Malbec, the grapes for this wine were hand-picked from 13-year-old vines planted in sandy loam soil, over 2,000 feet above sea level. They were then crushed and placed in temperature-controlled stainless steel tanks to ferment on native yeasts for 15 days. The wine aged for 12 months, with some in stainless steel and the rest in neutral French Oak barrels before bottling, unfined and unfiltered. 

Did You Know? Malbec vines make up about 75% of Argentina's vineyards!