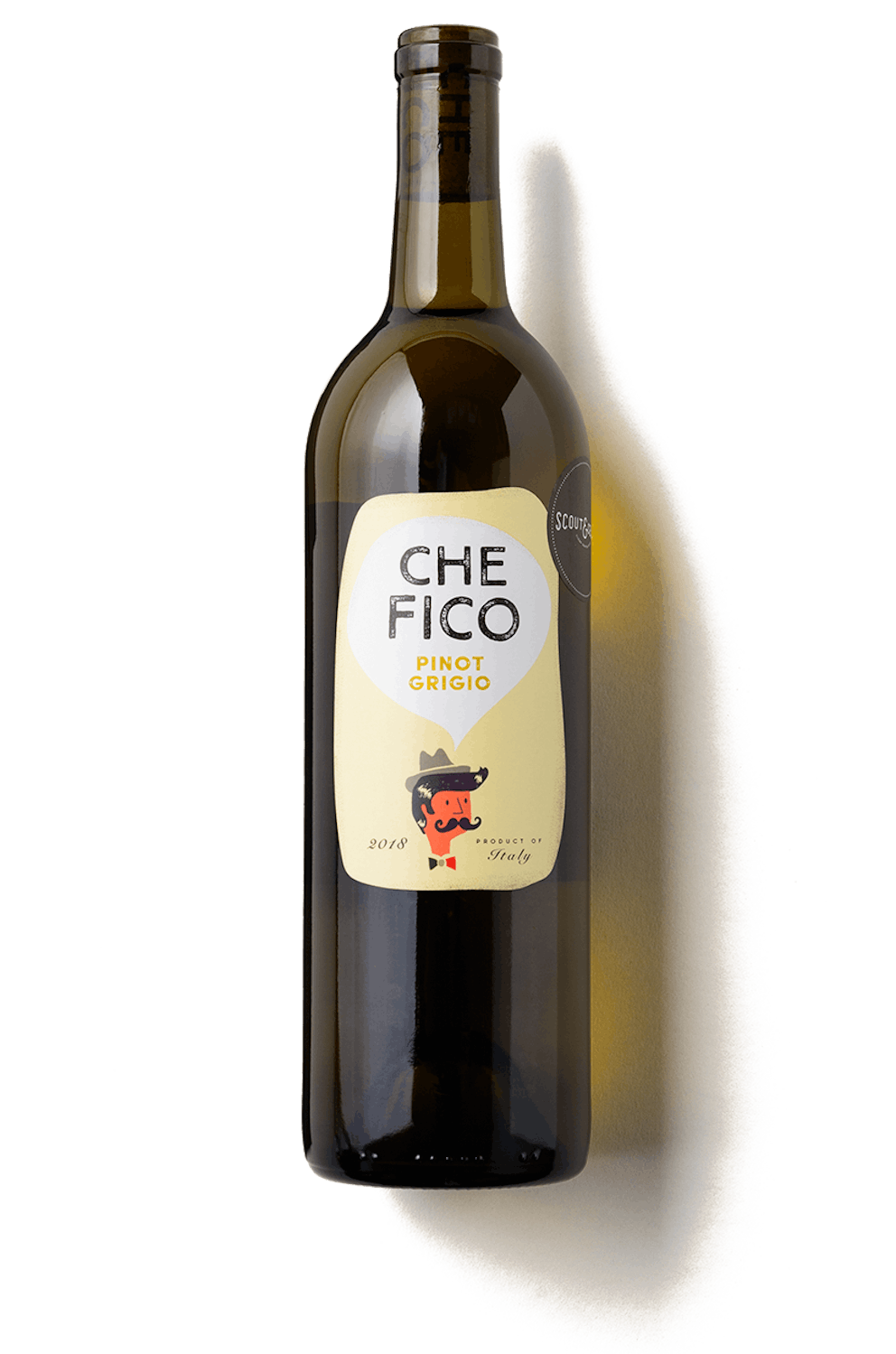 2018 CHE FICO PINOT GRIGIO
Veneto, Italy
Notes of:



Pairs with:


Earthy, Crisp
100% Pinot Grigio
Vegan
$24.00
Not available in the state you are shipping to.
2018 CHE FICO PINOT GRIGIO

Veneto, Italy

Tart, fresh aromas of lemon zest and white flowers lead into flavors of underripe pear, nectarine and a subtle salinity on a light-bodied frame with a refreshing finish.

Pairs well with warm days and Italian antipasti, like marinated octopus or a vegetable fritto misto. Best enjoyed on the Italian Riviera, but we'll make do with our favorite patio.

Alcohol: 12.25%

Residual Sugar: 0.1 g/L

Not available in the state you are shipping to.

the journey

2018 CHE FICO PINOT GRIGIO

Che Fico. You say it "Kay-Fee-Koh," and it's Italian for "How Cool!" As in, "the estate that made this wine has been run by three brothers for almost 30 years? Che Fico!"

Founded in 1955 by Nico Piazza, the vineyard that produced this wine has been managed by his three sons – Antonio, Giorgio and Stefano - since 1991. Together they share their father's passion for winemaking and tend to over 100 acres of manually-pruned vineyard located just 20 feet above sea level.

The grapes for this Pinot Grigio were harvested from 15-year-old dry-farmed vines, then partially macerated and pressed. The juice was then decanted, cleaned and placed in stainless steel and vitrified cement containers, where it fermented slowly for two weeks. Then the wine aged on the lees for two months before bottling, unfined and triple-filtered.

DID YOU KNOW?

Pinot Grigio and Pinot Gris are the same grape, though the wines differ in style. Alsatian Pinot Gris is typically fuller-bodied and more viscous, while Italian Pinot Grigio (like this one!) tends to be light-bodied and crisp.