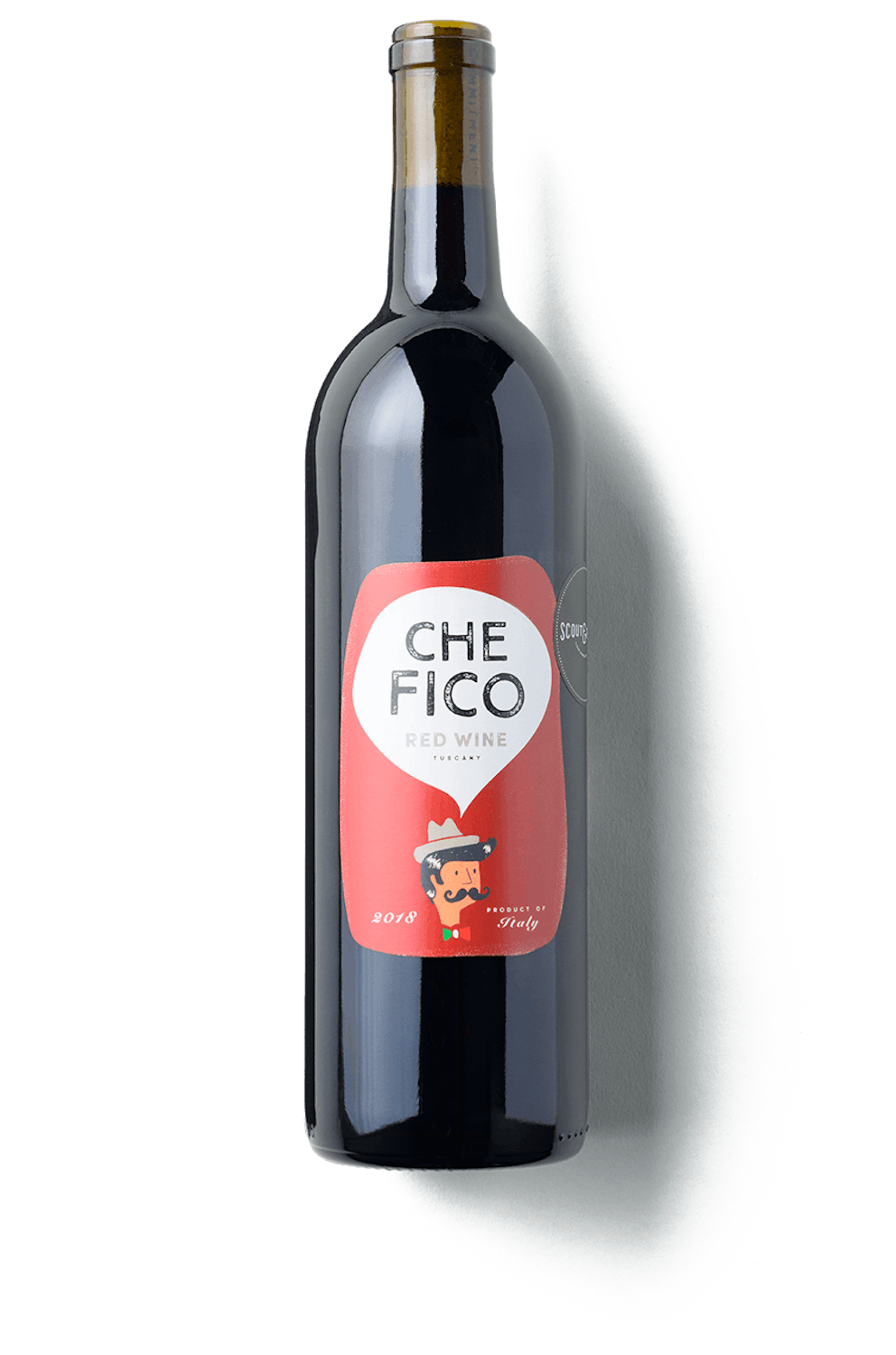 2018 CHE FICO RED WINE
Tuscany, Italy
Notes of:


Pairs with:


Fruity, Bold
50% Cabernet Sauvignon, 50% Merlot
Vegan
$25.00
Not available in the state you are shipping to.
2018 CHE FICO RED WINE

Tuscany, Italy

Bright, fruit-forward aromas leap from the glass and lead into flavors of strawberry, balsamic and bay leaf on textured frame with a grippy finish.

This authentically Tuscan wine pairs perfectly with family pizza night, whether you're chopping up toppings while the homemade dough rises, or getting it delivered in under 30 minutes.

Alcohol: 14%

Residual Sugar: 6.6 g/L

Not available in the state you are shipping to.

the journey

2018 CHE FICO RED WINE

Che Fico. You say it "Kay-Fee-Koh," and it's Italian for "How Cool!"

For this red wine, grapes were hand-picked from dry-farmed vines planted 10-30 years ago in alluvial soil, rich in clay and sediment. The grapes were hand-picked and sorted before being placed in stainless steel tanks for fermentation on native yeasts, until just before complete dryness. The wine then aged on the lees before bottling, unfined and unfiltered.

DID YOU KNOW?

Wine grapes have been grown in Tuscany since the 8th Century BC!