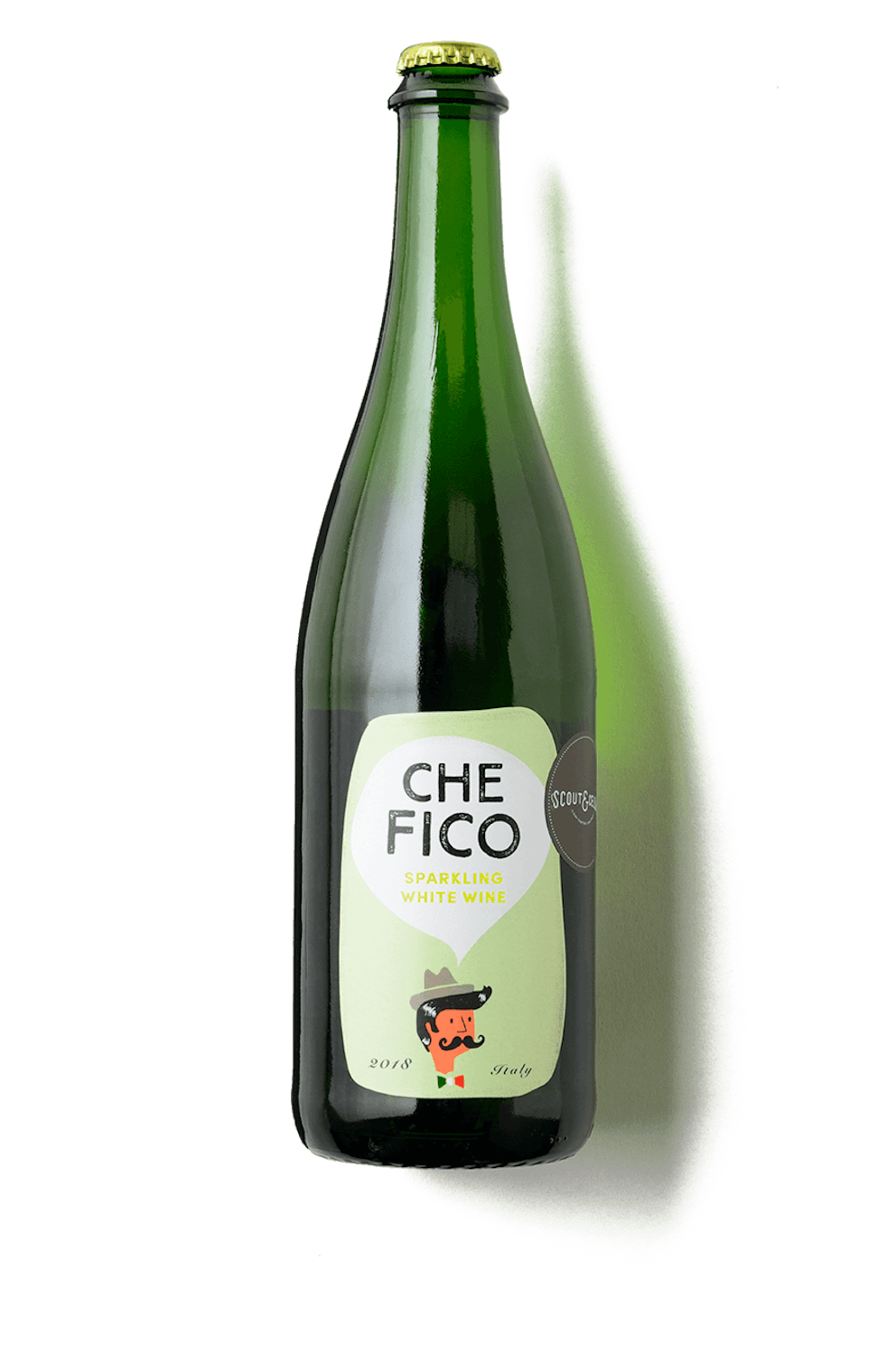 2018 Che Fico Sparkling White Wine
Sicily, Italy
Notes of:


Pairs with:


Fruity, Crisp
100% Catarratto
Organic, Vegan
$18.00
Not available in the state you are shipping to.
2018 Che Fico Sparkling White Wine

Sicily, Italy

Lively and bright with notes of lemon curd, pineapple and ripened peach balanced by a touch of honey on a light-bodied frame with finely textured bubbles and a refreshing finish.

Italian, of course! This sparkling wine pairs well with classic seafood antipasti – think crab toast with lemon aioli and squid fritto misto with green onions and squash. 

Alcohol: 12.3%

Residual Sugar:  4.9 g/L

Not available in the state you are shipping to.

the journey

Che Fico. You say it "Kay-Fee-Koh," and it's Italian for "How Cool!" As in, "this wine comes a 25,000-acre organic coop on the island of Sicily? Che Fico!"

For this sparkling wine, grapes were hand-picked from 20-year-old vines planted in red clay soil reflective of the region's terroir. Grapes were de-stemmed, sorted and fermented in refrigerated stainless steel vessels. The wine then aged in stainless steel before bottling, unfined and lightly filtered. 

Did You Know? Catarratto is a native varietal that is still almost exclusive to Sicily, a Mediterranean island off the coast of Italy. The varietal makes up more than half the island's total viticulture.