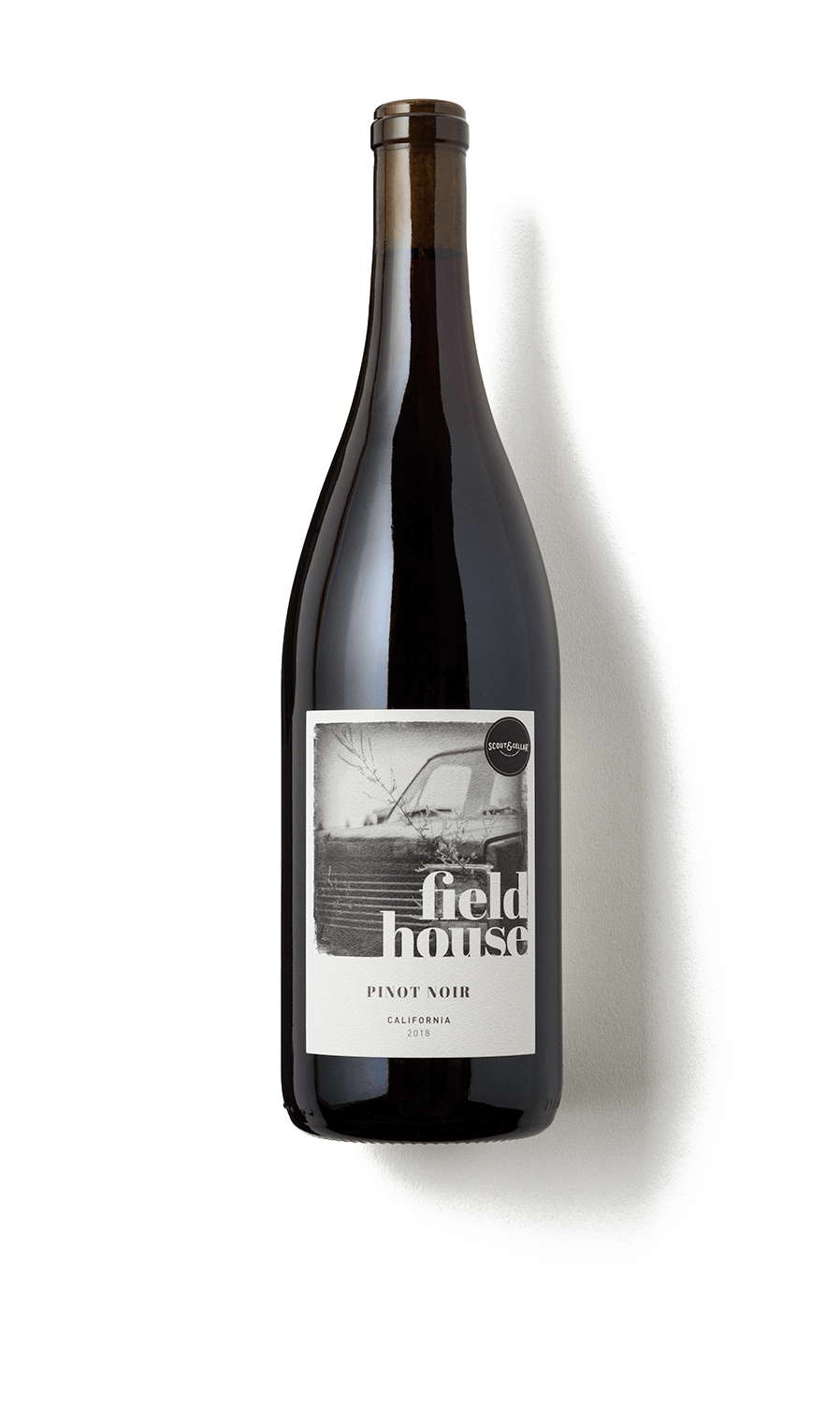 2018 FIELDHOUSE PINOT NOIR
California
Notes of:


Pairs with:


Earthy, Light
100% Pinot Noir
Vegan
$22.00
Not available in the state you are shipping to.
2018 FIELDHOUSE PINOT NOIR

California

Approachable and bright with red cherry and ripe cranberry balanced by a hint of exotic spice on a light-bodied frame with a clean finish.

Pairs well with grilled chicken skewers or a cheeseboard featuring soft, flavorful cheeses.

Alcohol: 13.4%

Residual Sugar: 1.5 g/L

Not available in the state you are shipping to.

the journey

2018 FIELDHOUSE PINOT NOIR

Before there was the vineyard or the tasting room, there was the fieldhouse. It was the very first purchase we made as a company. Initially, the fieldhouse was pretty shabby, so we began updating it with things from our past. Cabinetry from our house growing up. Corrugated tin and restored molding from an old family barn. Doors we clearly remember slamming open and shut as teenagers. In no time, this bare-bones building began to resemble something familiar. Something comfortable. Something ours.

Ever since, the fieldhouse has been more than just a fieldhouse. It's a reminder. Of our humble beginnings. Of our family values. Of our commitment to crafting wine cleanly and consciously. And the result is simple, honest, delicious bottle of wine as true to our roots and passion as the fieldhouse is. We hope you love it as much as we do.

The grapes for this Pinot Noir were picked from vines planted up to 20 years ago. After harvest, grapes were destemmed, crushed and fermented in stainless steel for 2 weeks. The wine then aged in stainless steel for 18 months until bottling, unfined and crossflow filtered.

DID YOU KNOW?

Pinot Noir is believed to be one of the oldest grape varietals in the world, dating back to Roman times. It's got over 1,000 years on Cabernet Sauvignon!