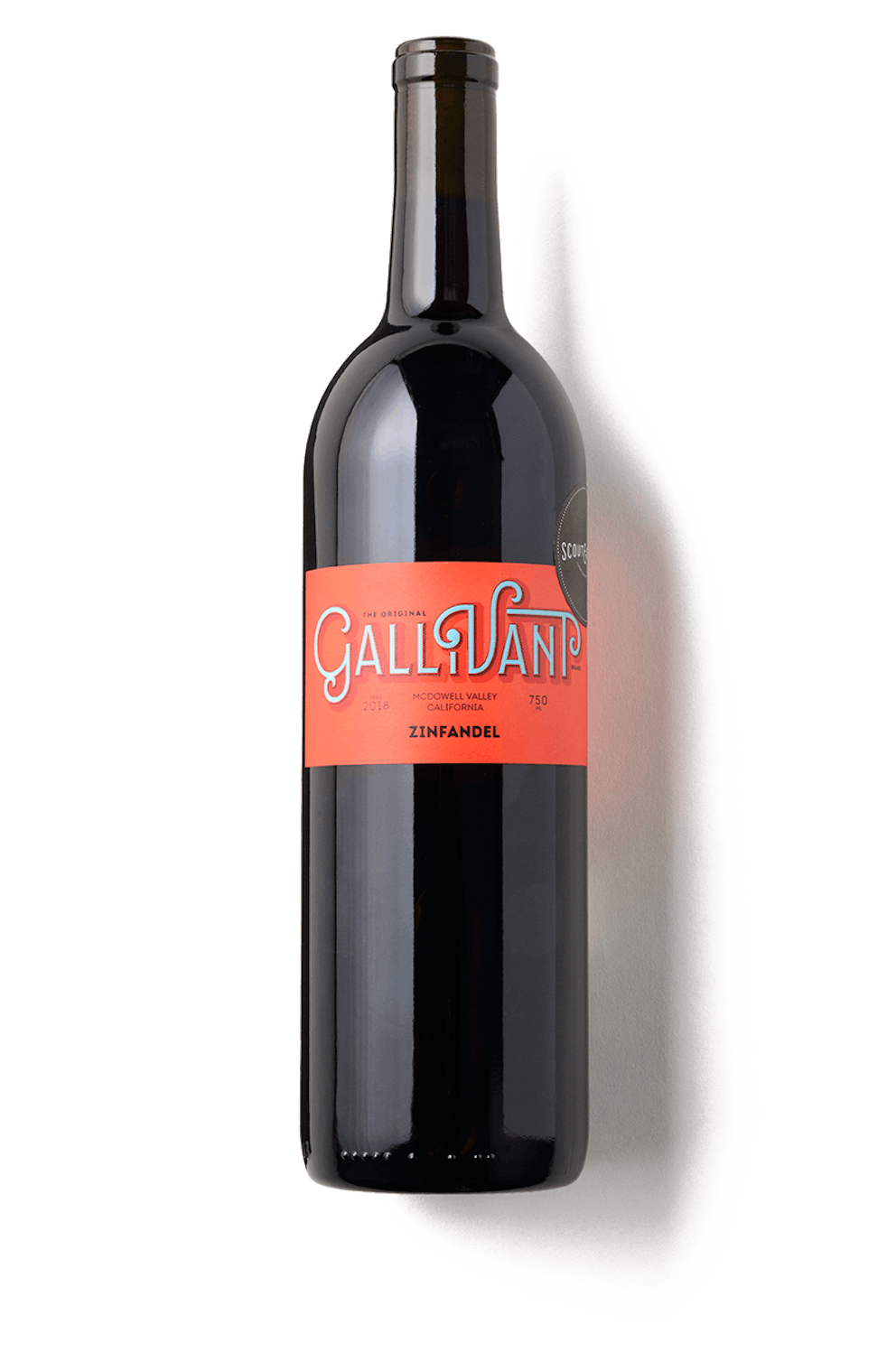 2018 GALLIVANT ZINFANDEL
McDowell Valley, California
Notes of:



Pairs with:


Fruity, Bold
85% Zinfandel, 15% Petite Sirah
Vegan
$20.00
Not available in the state you are shipping to.
2018 GALLIVANT ZINFANDEL

McDowell Valley, California

Juicy and appealing with wild strawberry, macerated boysenberry, and candied orange peel with a hint of tobacco on a full-bodied frame with a lingering finish.

Pairs well with bold, hearty foods – whether it's barbeque pork ribs or a flavorful, tomato-based pasta dish.

Alcohol: 14.9%

Residual Sugar: 0.5 g/L

Not available in the state you are shipping to.

the journey

2018 GALLIVANT ZINFANDEL

We do life on our own terms. We chase the California sunshine. We pursue adventure, no matter where it takes us. We live in the authentic and we obsess over the simple things. Our wines capture this philosophy reflecting the passion and dedication we instill in every bottle. Because life is a path: you can either walk it aimlessly, or you can gallivant joyfully. Take your pick. We certainly have.

For this wine, grapes were handpicked from vines planted up to 30 years ago, before being destemmed and placed in temperature-controlled stainless steel tanks to ferment for 14 days. The wine then aged in Neutral French Oak barrels for up to 8 months before blending and bottling, unfined and unfiltered.

DID YOU KNOW?

Zinfandel originated in the Dalmatian Coast of Croatia.