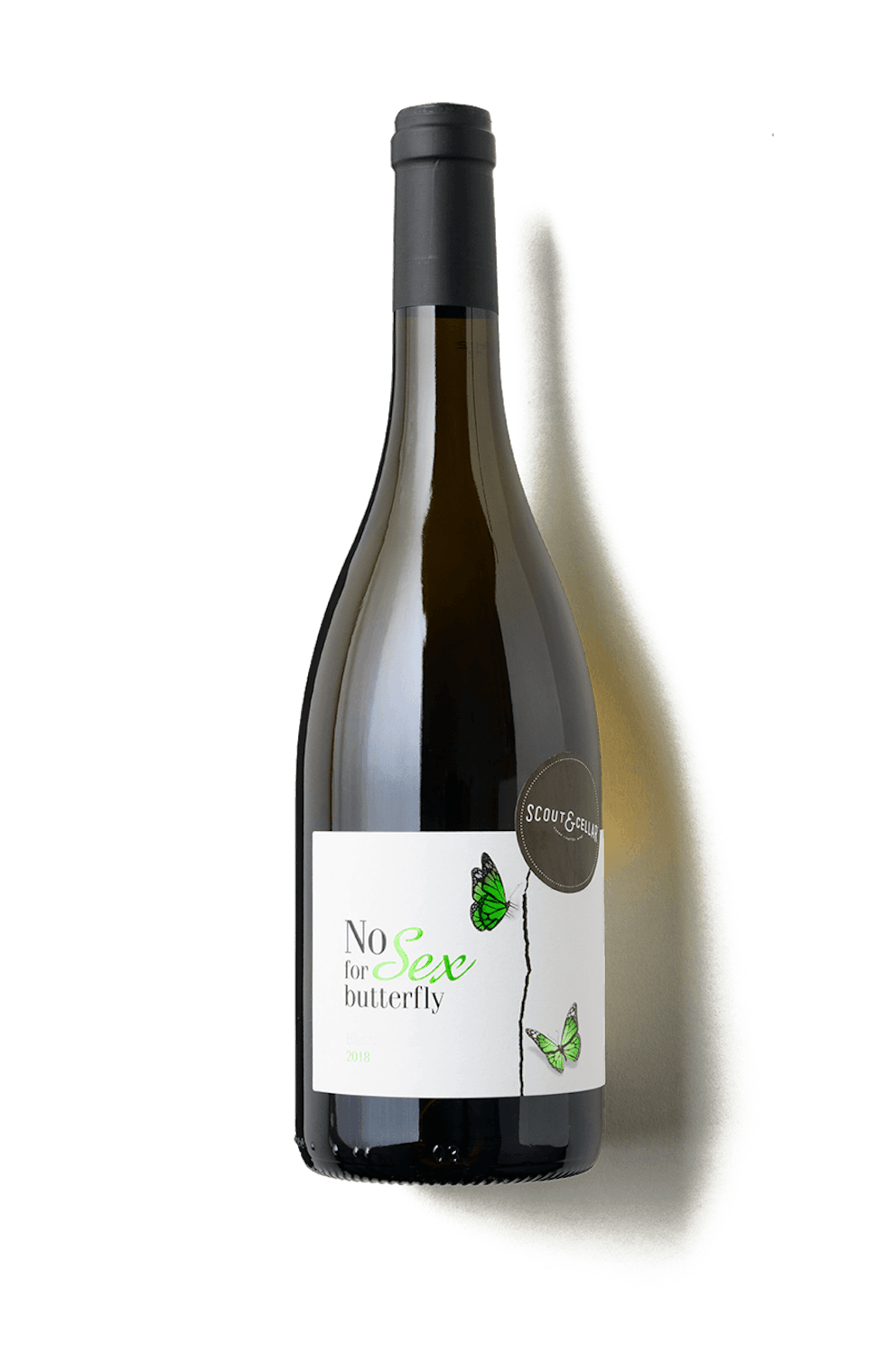 2018 No Sex For Butterfly Blanc
Chateau de Valcombe, France
Notes of:



Pairs with:


Fruity, Crisp
Roussanne 60%, Grenache Blanc 30%, Viognier 10%
Organic, Vegan
$32.00
Not available in the state you are shipping to.
2018 No Sex For Butterfly Blanc

Chateau de Valcombe, France

Fresh, fruit-forward notes of Meyer lemon, apricot, and mango, as well as subtle floral aromas of orange blossom and honeysuckle.  Delicately structured with a clean finish.

Pair with your favorite seafood dish – salmon steaks, grilled snapper, or steamed crab legs.

Alc: 12.96%

RS:  0.3 g/L

Not available in the state you are shipping to.

the journey

No Sex for Butterfly is a special project of Château de Valcombe, a family-owned winery since 1749 in the southern-most part of the Rhône Valley in Costières de Nîmes near the Mediterranean Sea. With its limestone-rich soils, Château de Valcombe produces wines that are refined, concentrated and fresh with noticeable minerality.

The vineyards planted in 1955 are still in cultivation and are, along with the entirety of the estates' vineyards, converted to organic viticulture. The family believes in passing along sustainable viticulture to the next generation. And because there is nothing more important in making wine than grapes; and farming without chemicals yields the healthiest, most sustainable soil and, therefore, the best fruit.

For this wine, grapes picked from 14-year-old vines were destemmed, pressed, and placed overnight in a temperature-controlled, 120-year-old concrete tank. The juice was racked off the lees, then fermented for 2 more weeks in tank. The wine aged in tank for 6 months before bottling.

Did You Know? Sexual confusion is a vineyard management tool used in organic viticulture. It works like this: farmers install tiny transmitters that release a combination of female pheromones, which confuse the male butterflies trying to locate a "nonexistent" female. No butterfly reproduction means no caterpillars, which can eat leaves and fruit on the vine. No caterpillars means there is no need to use pesticides. This is prevention at its core.