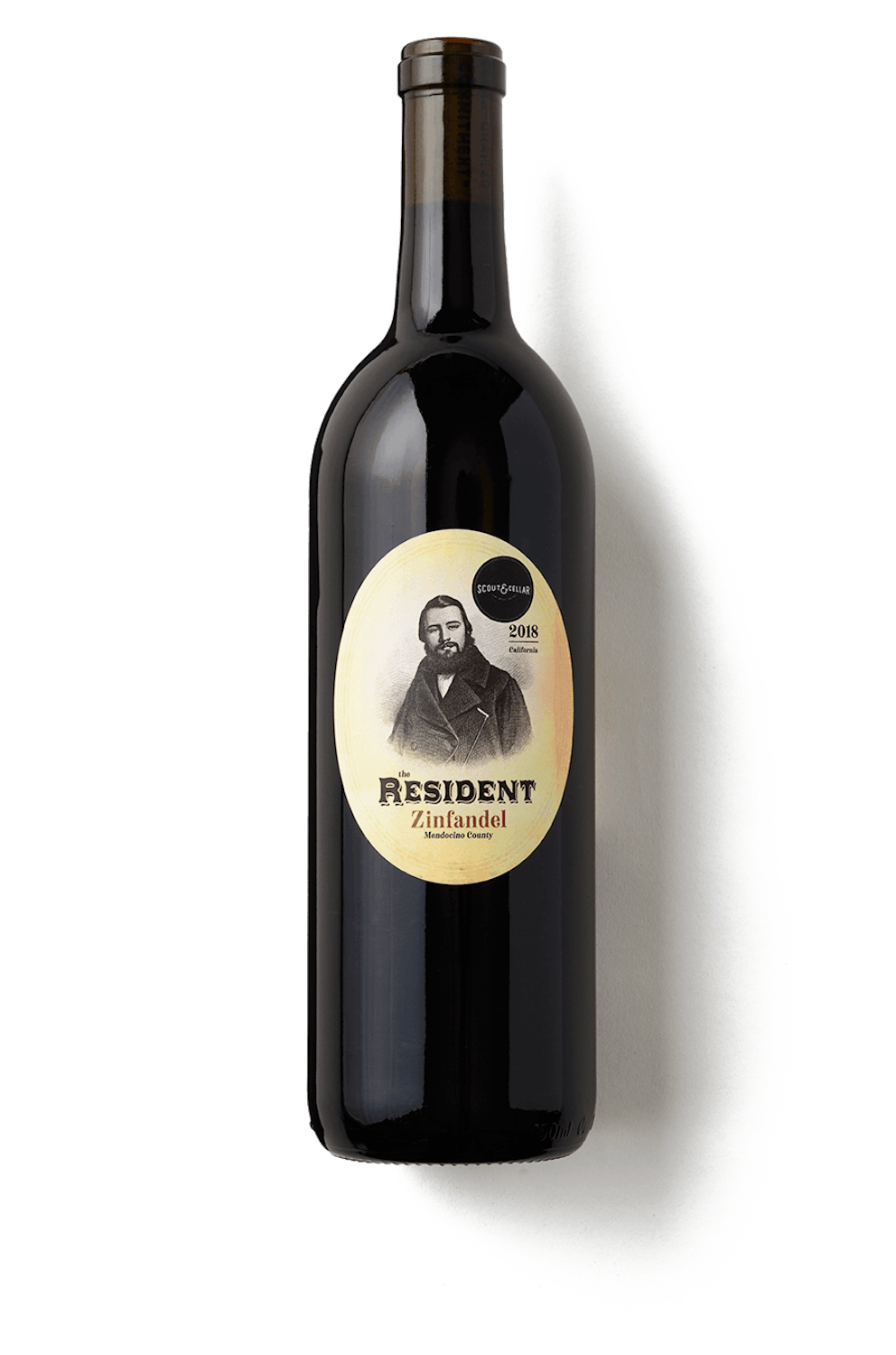 2018 THE RESIDENT ZINFANDEL
Mendocino County, California
Notes of:



Pairs with:


Fruity, Bold
85% Zinfandel, 15% Petite Sirah
Vegan
$24.00
Not available in the state you are shipping to.
2018 THE RESIDENT ZINFANDEL

Mendocino County, California

Fruit-forward and expansive with candied cherry, strawberry jam and wild blackberry balanced by notes of cinnamon and vanilla bean on a medium-bodied frame with a broad, refined texture and lingering finish.

Pairs perfectly with roast chicken and mashed potatoes, or with a veggie lasagna.

Alcohol: 14.5%

Residual Sugar: 0.5 g/L

Not available in the state you are shipping to.

the journey

2018 THE RESIDENT ZINFANDEL

Remember that time you traveled somewhere and enjoyed that adventure, that experience, that night with those friends? And even now, you hear a song, smell a smell, share a meal, meet up with those friends that were there and it transports you back to that place; to that night. Meet the Resident. A wine from here in the New World that takes you on a journey to the Old World.

The grapes for this wine were handpicked from vines planted 20 years ago then crushed, destemmed and put into temperature-controlled stainless steel vessel to ferment for 14 days. The wine then aged in neutral French Oak barrels for 4-8 months before blending and bottling, unfined and unfiltered.

DID YOU KNOW?

Zinfandel originated in the Dalmatian Coast in Croatia.