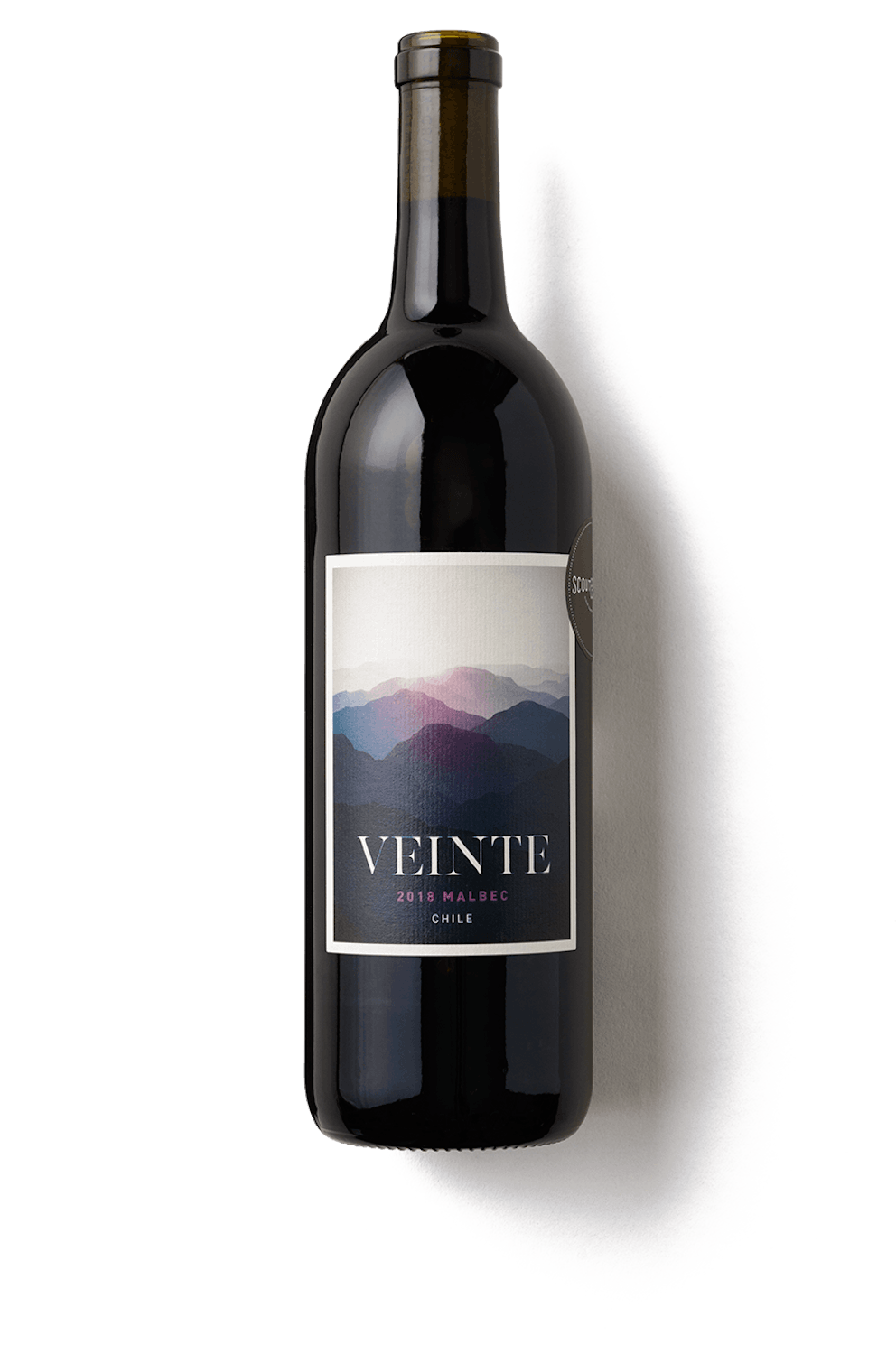 2018 VEINTE MALBEC
Alto Colchagua, Chile
Notes of:



Pairs with:


Fruity, Bold
100% Malbec
Vegan
$27.00
Not available in the state you are shipping to.
2018 VEINTE MALBEC

Alto Colchagua, Chile

Lush and fruit-forward with blueberry, black plum and wildberry jam balanced by mocha on a fresh, well-structured frame with round tannins and a lingering finish.

Pairs perfectly with Taco Tuesday. Or any day, really.

Alcohol: 13.7%

Residual Sugar: 2.5 g/L

Not available in the state you are shipping to.

the journey

2018 VEINTE MALBEC

Many South American vineyards are nestled among some of the tallest and most beautiful mountain ranges in the world, with elevations as high as 20 ("veinte") thousand feet. At these higher elevations, the air is thin and dry, making it inhospitable for many pests that attack grapevines, therefore eliminating the need for pesticides. These extreme growing conditions make for delicious wines that exhibit concentrated flavors and unique character.

The grapes for this single-vineyard Malbec were handpicked from vines planted 13 years ago in the mountains of Alto Colchagua. After harvest, the grapes were destemmed, crushed and placed in stainless steel vats, where they fermented on native yeasts for 15 days. The wine then aged in stainless steel tanks with French Oak staves for 6 months before bottling, unfined and lightly filtered.

DID YOU KNOW?

Malbec isn't afraid of heights! This varietal thrives at higher elevations, where there is a dramatic temperature shift between the hot, sunny days and cold, clear nights.