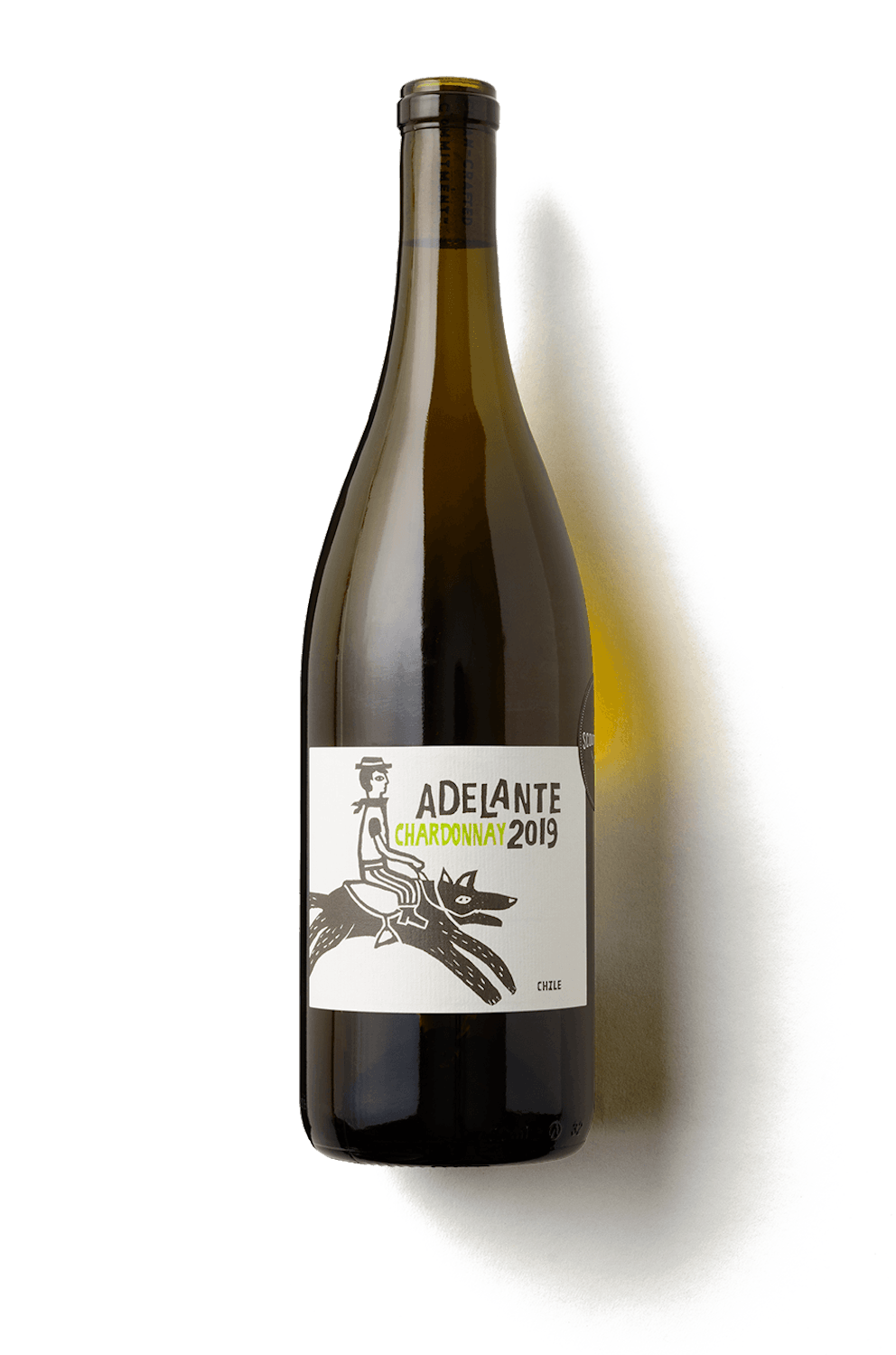 2019 ADELANTE CHARDONNAY
Chile
Notes of:



Pairs with:


Earthy, Creamy
100% Chardonnay
Vegan
$19.00
Not available in the state you are shipping to.
2019 ADELANTE CHARDONNAY

Chile

Caramelized pineapple, Bosc pear and vanilla bean on a fresh, well-textured frame with a lingering finish.

Pairs well with soft cheeses, seafood, or starchy vegetables.

Alcohol: 14%

Residual Sugar:  3.8 g/L

Not available in the state you are shipping to.

the journey

2019 ADELANTE CHARDONNAY

In the wine regions of South America, we march to the beat of our own drum. We celebrate the journey because we know that it's the birthplace of originality. At Adelante, we lead the pack by cherishing details that make us who we are and infusing that uniqueness into every single one of our wines. The result? A wine as authentic as the journey that got us here.

For this Chardonnay, grapes were handpicked from vines planted 10 years ago in a vineyard where the early morning fog keeps temperatures low and adds moisture to the soil. By midday, the breeze clears the fog and allows brilliant sunshine to reach the vines, helping them to produce high quality, flavorful grapes. After harvest, the juice fermented in stainless steel for 24 days. The wine then aged a combination of stainless steel tanks and neutral French Oak barrels for 3 months until bottling, unfined and lightly filtered with natural bentonite clay.

DID YOU KNOW?

Chardonnay is the most widely distributed white grape varietal on the planet!