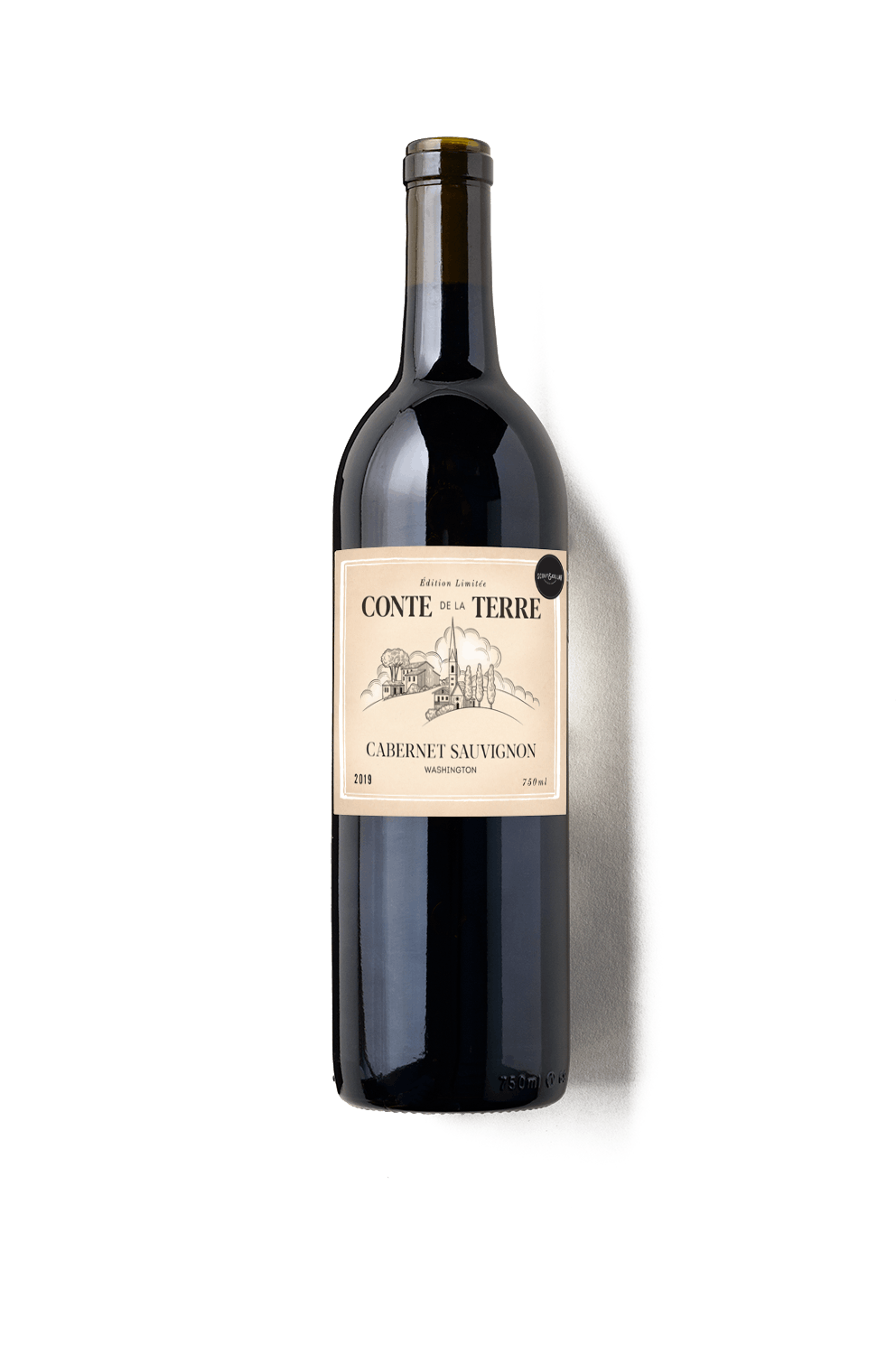 2019 CONTE DE LA TERRE CABERNET SAUVIGNON
Washington
Notes of:



Pairs with:



Earthy, Bold
75% Cabernet Sauvignon, 15% Merlot, 10% Syrah
Vegan
$34.00
Not available in the state you are shipping to.
2019 CONTE DE LA TERRE CABERNET SAUVIGNON

Washington

Earthy and bold with notes of blackberry bramble, cassis, bacon and coffee with bright acidity and a long finish.

Pairs well with barbecue, grilled New York strip and hard cheeses.

Alcohol: 13.8%

Residual Sugar: 0.2 g/L

Not available in the state you are shipping to.

the journey

French for "Tale of the Land," Conte de la Terre is a love letter to the masters of old-world winemaking, to the purity of their craft and to rich, verdant terroirs that have defined winemaking excellence for centuries. We invite you to enjoy this bottle of Conte de la Terre Cabernet Sauvignon and to pay homage to the passion and perseverance of winemaking, one sip at a time.

For this Cabernet Sauvignon, grapes were harvested, destemmed, crushed and pumped into stainless-steel tanks to ferment on organic, selected yeasts. The wine then aged in stainless-steel until bottling, unfined and lightly filtered. 

DID YOU KNOW?

Cabernet Sauvignon was first created back in the 17th century in Southwestern France. It was born out of a crossing of Cabernet Franc (which gives it the rich tannins and herbaceous notes) and Sauvignon Blanc (the juicy, green notes and acidity).