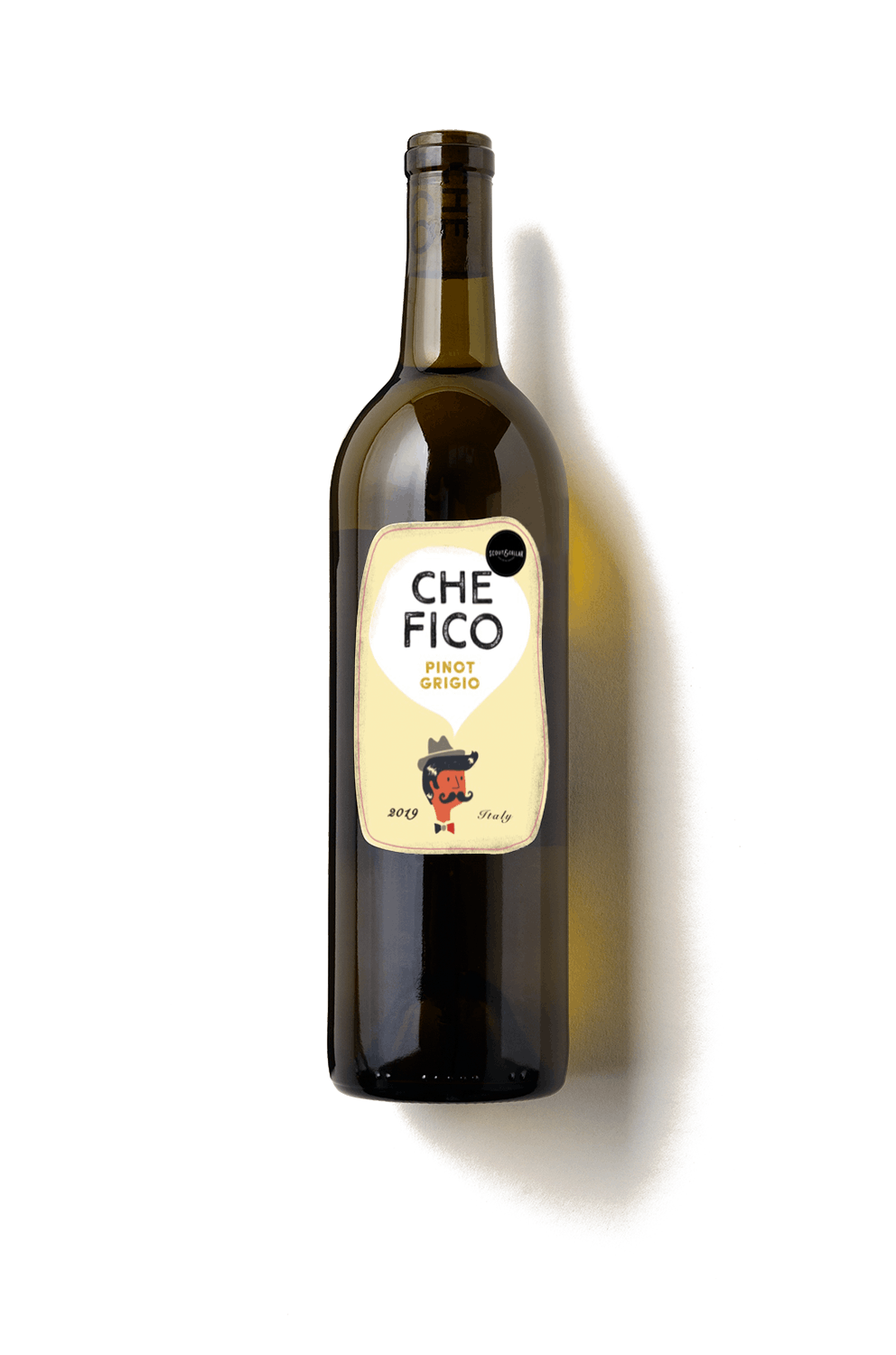 2019 CHE FICO PINOT GRIGIO
DOC delle Venezie, Italy
Notes of:


Pairs with:


Fruity, Crisp
100% Pinot Grigio
Vegan
$22.00
Not available in the state you are shipping to.
2019 CHE FICO PINOT GRIGIO

DOC delle Venezie, Italy

Tart and fresh with lemon, underripe peach with a subtle minerality and a refreshing finish.

Pairs well with al fresco dining featuring seafood and fresh veggies. Best enjoyed on the Italian Riviera, but we'll make do with our back patio.

Alcohol: 12.3%

Residual Sugar: 2.5 g/L

Not available in the state you are shipping to.

the journey

2019 CHE FICO PINOT GRIGIO

Che Fico. You say it "Kay-Fee-Koh," and it's Italian for "How Cool!"  As in, "this wine comes from a newer DOC that is known for its Pinot Grigio? Che fico!"

Grapes were picked from 15-year-old vines and--within 15 minutes of harvest--soft-pressed, then placed in temperature-controlled stainless steel vats where the juice fermented for 12 days. The wine then aged for 5 months in stainless steel before bottling, unfined and lightly filtered.

DID YOU KNOW?

Pinot Grigio and Pinot Gris are the same grape, though the wines differ in style. Alsatian Pinot Gris is typically fuller-bodied and more viscous, while Italian Pinot Grigio (like this one!) tends to be light-bodied and crisp.