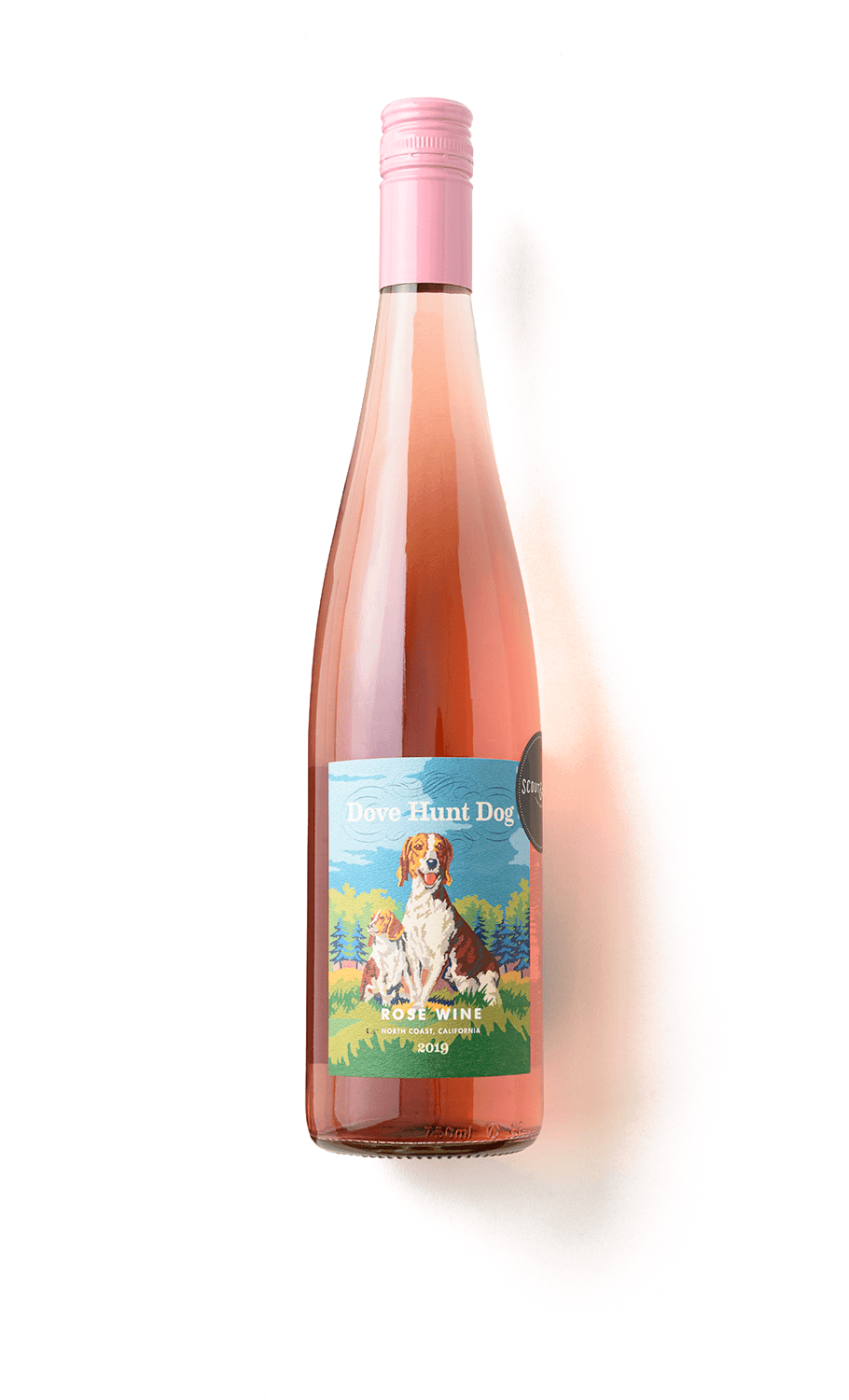 2019 DOVE HUNT DOG ROSÉ
North Coast, California
Notes of:



Pairs with:


Earthy, Crisp
100% Syrah
Vegan
$17.00
Not available in the state you are shipping to.
2019 DOVE HUNT DOG ROSÉ

North Coast, California

Bright and refreshing with strawberry, red cherry and melon balanced by crushed limestone on a well-textured frame with lively acidity and a dry finish.

Pair with seafood, soft cheeses and picnics in the park.

Alcohol: 13%

Residual Sugar: 0.5 g/L

Not available in the state you are shipping to.

the journey

2019 DOVE HUNT DOG ROSÉ

We believe that a bottle of wine is more than just a bottle of wine. It's a companion. At the core of companionship is a dedication to keeping things honest and simple. Dove Hunt Dog, more than anything, is a celebration of what makes life complete: the people we love most, the dogs by our side and naturally Clean-Crafted™ wine in our glasses.

For this Rosé of Syrah, grapes were handpicked from vines planted more than 30 years ago. The juice fermented and aged in temperature-controlled stainless steel until bottling, unfined and unfiltered.

DID YOU KNOW?

Rosé gets its color because the grape juice, which is white, sits on the skins, which are red, for about 6 hours. If the skins were taken off immediately, the wine would appear white even though it came from red grapes. If the skins were left on the juice for a few weeks, it would have turned into a traditional red wine.