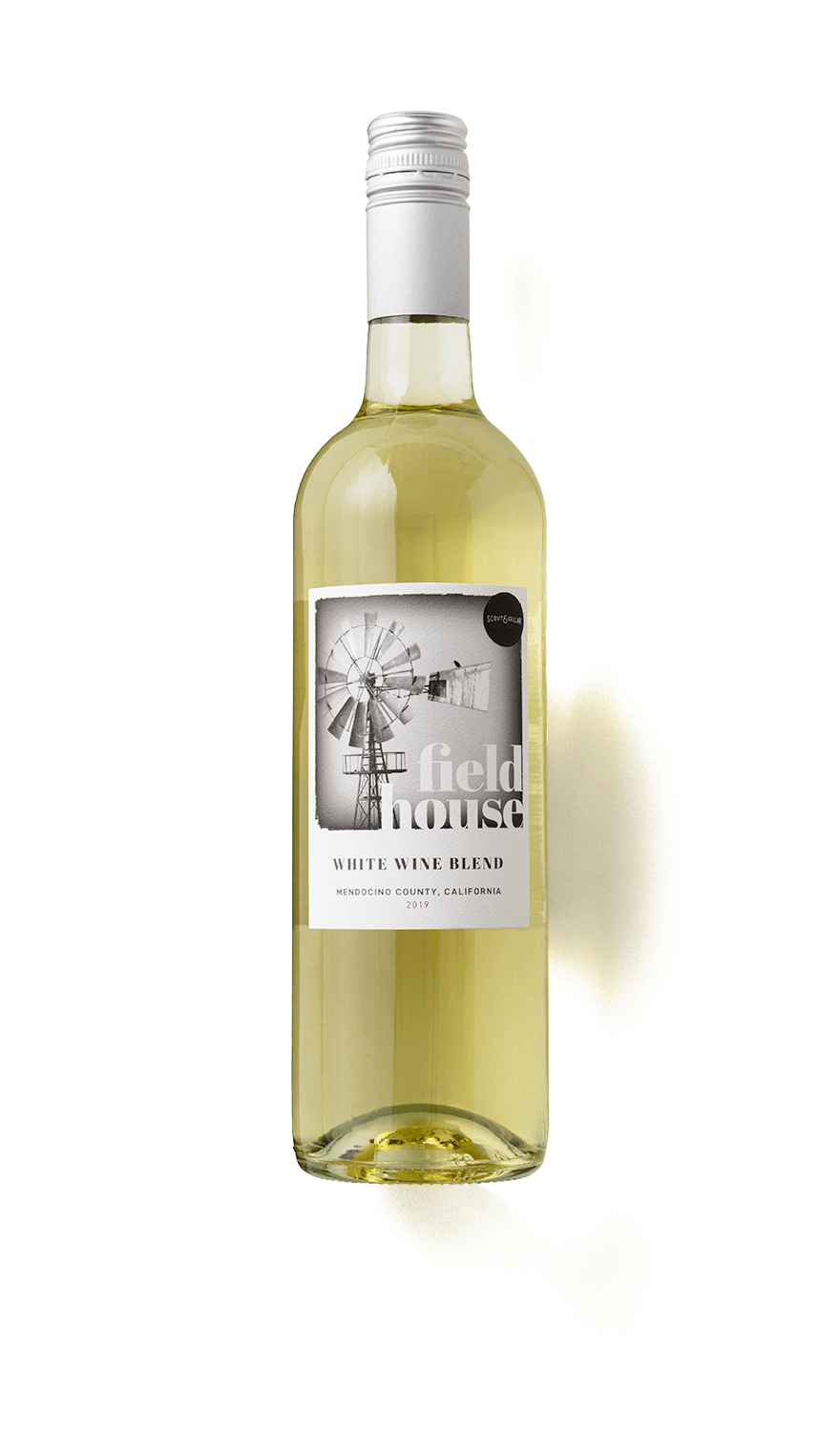 2019 FIELDHOUSE WHITE BLEND
Mendocino County, California
Notes of:


Pairs with:


$20.00
Not available in the state you are shipping to.
2019 FIELDHOUSE WHITE BLEND

Mendocino County, California

Underripe peach, underripe apricot and white flowers with refreshing acidity that hangs on so the wine finishes clean; as the wine warms, notes of pear and honey emerge.

Pairs with shellfish, crudité, broth-based soups and soft cheese.

Alcohol: 13% 

Residual Sugar: 0.5g/L

Not available in the state you are shipping to.

the journey

2019 FIELDHOUSE WHITE BLEND

Before there was the vineyard or the tasting room, there was the field house. It was the very first purchase we made as a company. Initially, the field house was pretty shabby, so we began updating it with things from our past. Cabinetry from our house growing up. Corrugated tin and restored molding from an old family barn. Doors we clearly remember slamming open and shut as teenagers. In no time, this bare-bones building began to resemble something familiar. Something comfortable. Something ours.

Ever since, the field house has been more than just a field house. It's a reminder. Of our humble beginnings. Of our family values. Of our commitment to crafting wine cleanly and consciously. And the result is simple, honest, delicious bottle of wine as true to our roots and passion as the field house is. We hope you love it as much as we do.

Located in McDowell Valley, one of the smallest and coldest AVAs in Mendocino County, the vines that grew the grapes for this wine were planted over 30 years ago at an elevation of 1100 feet. Handpicked while still slightly underripe, the grapes retained more acidity than is typical for this varietal, in order to create an exceptionally bright, refreshing wine. After harvest, the juice fermented and aged for five months in a combination of stainless steel and neutral French Oak barrels until bottling, unfined and lightly filtered.