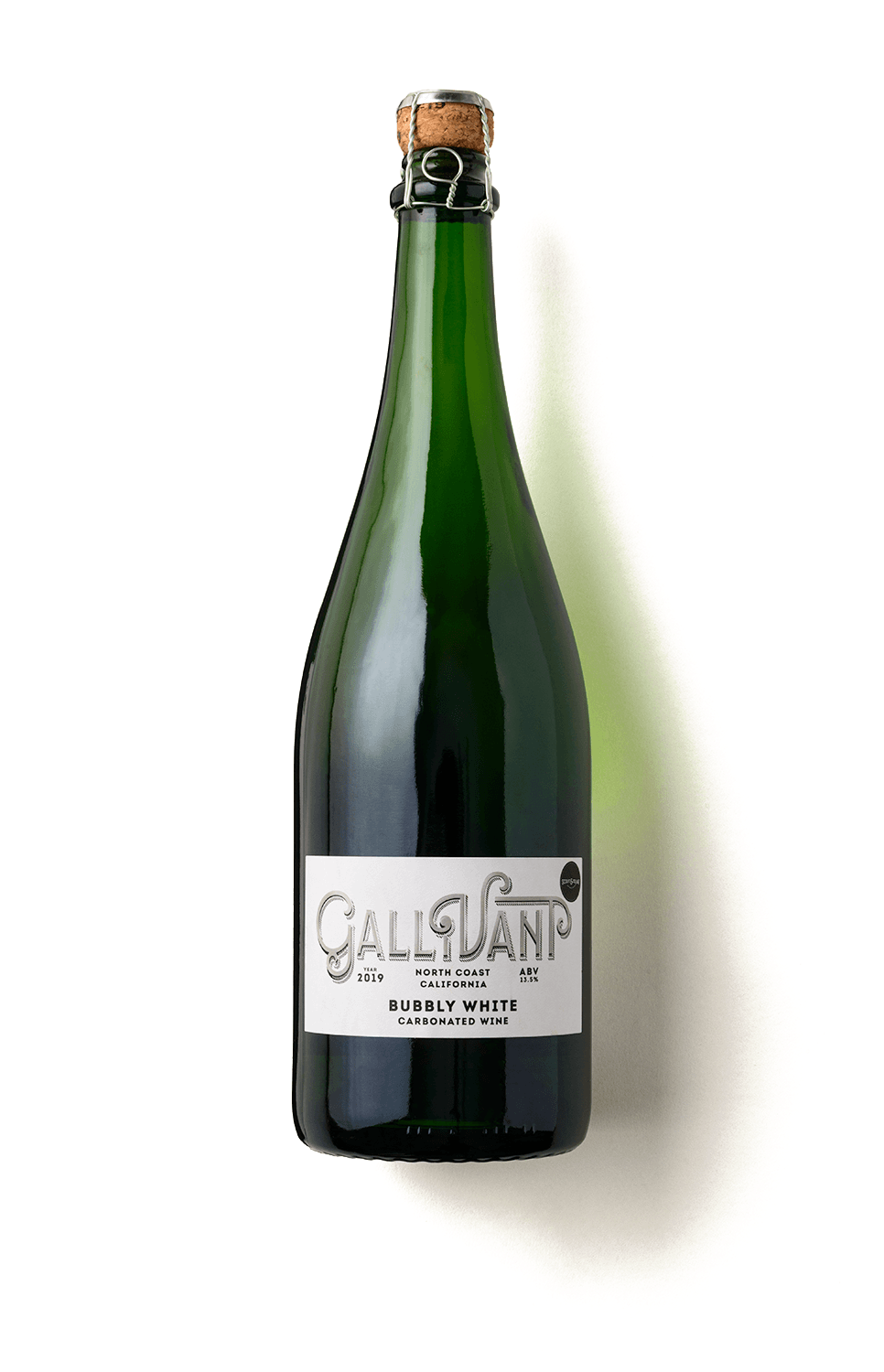 2019 GALLIVANT BUBBLY WHITE WINE
North Coast, California
Notes of:



Pairs with:

Earthy, Crisp
100% Sauvignon Blanc
Vegan
$24.00
Not available in the state you are shipping to.
2019 GALLIVANT BUBBLY WHITE WINE

North Coast, California

Light straw in color with fine, fizzy bubbles and notes of green apple, lemongrass and slate on a light-bodied frame with a refreshing finish.

Perfect on its own or with appetizers, and for raising a glass to everyday moments of celebration.

Alcohol: 13.5%

Residual Sugar: 0.05 g/L

Not available in the state you are shipping to.

the journey

2019 GALLIVANT BUBBLY WHITE WINE

We do life on our own terms. We chase the California sunshine. We pursue adventure, no matter where it takes us. We live in the authentic and we obsess over the simple things. Our wines capture this philosophy reflecting the passion and dedication we instill in every bottle. Because life is a path: you can either walk it aimlessly, or you can gallivant joyfully. Take your pick. We certainly have.

The grapes for this wine were handpicked from vines planted over 40 years ago in Mendocino County. The wine fermented in stainless steel for 3 weeks, then aged in stainless steel for 8 months until bottling, unfined and lightly filtered.

DID YOU KNOW?

Centuries ago in France, Sauvignon Blanc vines accidentally crossed with Cabernet Franc vines and created the popular Cabernet Sauvignon.