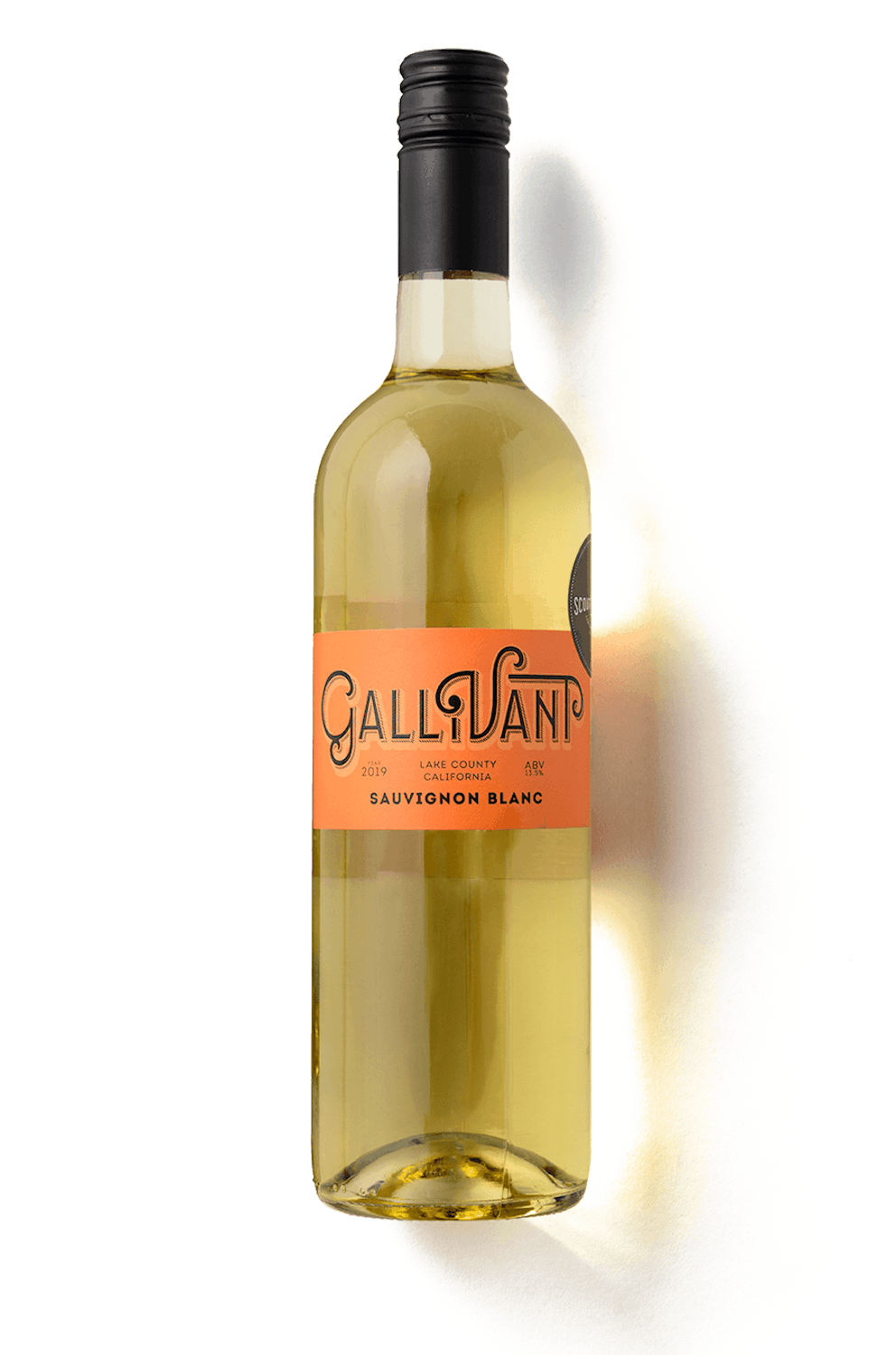 2019 GALLIVANT SAUVIGNON BLANC
Lake County, California
Notes of:



Pairs with:


Earthy, Crisp
100% Sauvignon Blanc
Vegan
$24.00
Not available in the state you are shipping to.
2019 GALLIVANT SAUVIGNON BLANC

Lake County, California

Lively and fruit-forward with white peach, guava, key lime and candy balanced by a subtle minerality on a bright frame with a juicy finish.

Pairs perfectly with Thai or Vietnamese takeaway and a few episodes of your new favorite series.

Alcohol: 13.5%

Residual Sugar: 0.5 g/L

Not available in the state you are shipping to.

the journey

2019 GALLIVANT SAUVIGNON BLANC

We do life on our own terms. We chase the California sunshine. We pursue adventure, no matter where it takes us. We live in the authentic and we obsess over the simple things. Our wines capture this philosophy reflecting the passion and dedication we instill in every bottle. Because life is a path: you can either walk it aimlessly, or you can gallivant joyfully. Take your pick. We certainly have.

The Mauritson Family has been making wine in California since 1868. Over 150 years later, the vineyards are still fully family-owned and operated and the family continues to honor their forward-thinking, "people first" approach to viticulture.

For this single-vineyard Sauvignon Blanc, grapes were handpicked from 20-year-old vines. The grapes were pressed then placed in stainless steel vessels to ferment for 25 days. The wine then aged in stainless steel for 6 months before bottling, unfined and lightly filtered with natural bentonite clay.

DID YOU KNOW?

Centuries ago in France, Sauvignon Blanc vines accidentally crossed with Cabernet Franc vines and created the popular Cabernet Sauvignon.