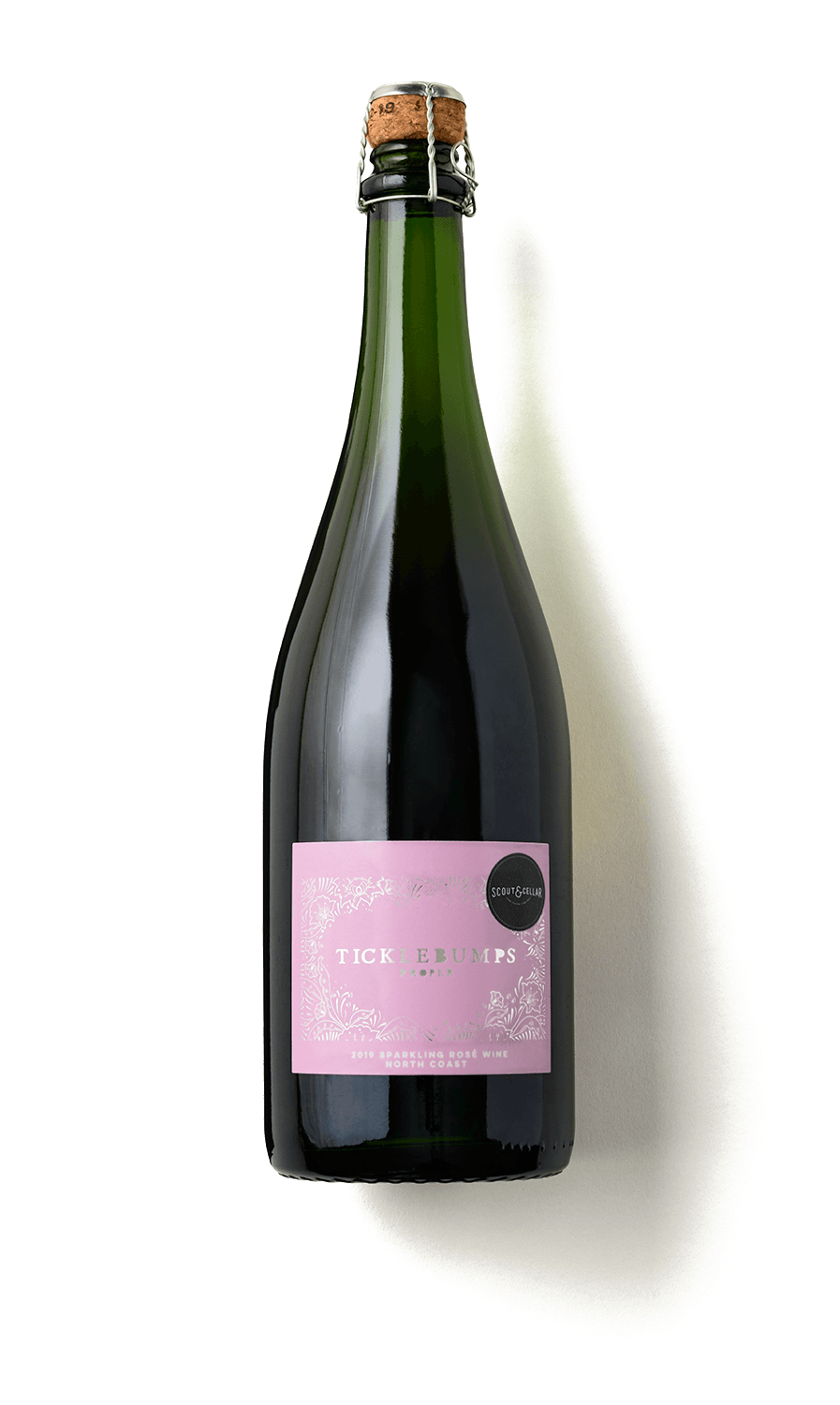 2019 TICKLEBUMPS SPARKLING ROSÉ
North Coast, California
Notes of:


Pairs with:


Fruity, Creamy
100% Carignan
Vegan
$29.00
Not available in the state you are shipping to.
2019 TICKLEBUMPS SPARKLING ROSÉ

North Coast, California

Deeply pink in color with finely textured bubbles and notes of juicy strawberry and candied cherry on a medium-bodied frame with an appealing viscosity and lingering finish.

Pair with soft cheeses and celebrations big and small.

Alcohol: 13%

Residual Sugar:  0.05 g/L

Not available in the state you are shipping to.

the journey

2019 TICKLEBUMPS SPARKLING ROSÉ

Ticklebumps is a celebration of family, fun and finding joy in life's little moments. When Sarah's daughter, Dagny (now 7) was a toddler, she would squeal out in delight "tickle bumps!!" each time her stroller rolled over sidewalk bumps near intersections. A small, everyday moment that brought her so much glee.

We feel the same way when enjoying a sip of sparkling wine, as the lively bubbles dance onto our palate. This sparkling wine is best enjoyed celebrating with family and friends, and captures the spirit of a vibrant, imaginative girl who is always ready for a dance party.

The grapes for this sparkling Rosé of Carignan were handpicked from vines planted 60 years ago on California's North Coast. After harvest, the grapes were destemmed, crushed and placed in in stainless steel vats to ferment for 20 days. The wine then aged in stainless steel for 8 months, where it underwent secondary fermentation—giving the wine its bubbles.

DID YOU KNOW?

Rosé is probably the oldest known type of wine, dating as far back as 600 BC, but it didn't make a big splash in the United States until much later – the late 1970s. Since then, it's really taken off! We celebrate National Rosé Day every year on the second Saturday in June…and let's not forget the ever-popular #RoséAllDay.