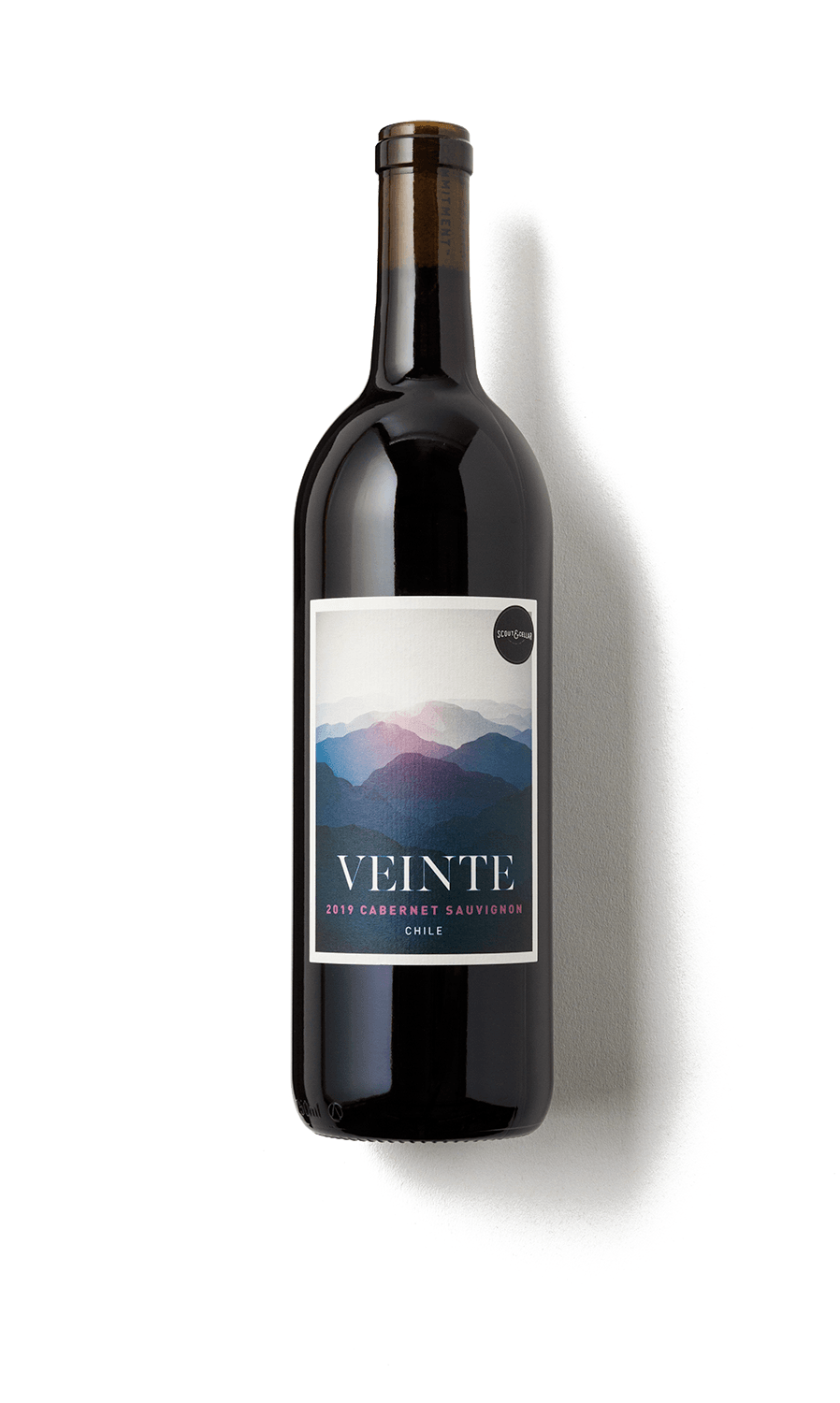 2019 VEINTE CABERNET SAUVIGNON
Chile
Notes of:



Pairs with:

Fruity, Bold
100% Cabernet Sauvignon
Vegan
$30.00
Not available in the state you are shipping to.
2019 VEINTE CABERNET SAUVIGNON

Chile

Bold, concentrated flavors of black currant and wild plum, balanced by hints of sage and dried tobacco on a textured, full-bodied frame with a lingering finish.

Bold wine stands up to flavorful foods. Pair with rich meats and well-seasoned dishes.

Alcohol: 13.8%

Residual Sugar: 2.1 g/L

Not available in the state you are shipping to.

the journey

2019 VEINTE CABERNET SAUVIGNON

Many South American vineyards are nestled among some of the tallest and most beautiful mountain ranges in the world, with elevations as high as 20 ("veinte") thousand feet. At these higher elevations, the air is thin and dry, making it inhospitable for many pests that attack grapevines, therefore eliminating the need for pesticides. These extreme growing conditions make for delicious wine that exhibits concentrated flavors and unique character.

For this single-vineyard Cabernet Sauvignon, grapes were handpicked from vines planted 11 years ago in Chile's Central Valley. After harvest, the grapes were destemmed, lightly crushed and placed in stainless steel vats to ferment on native yeasts for 3 weeks. The wine then aged in a combination of stainless steel and neutral French Oak for 4 months until bottling, unfined and lightly filtered. 

DID YOU KNOW?

Cabernet Sauvignon is a cross between Cabernet Franc and Sauvignon Blanc. The varietal is thought to have been created sometime during the 17th century in France.