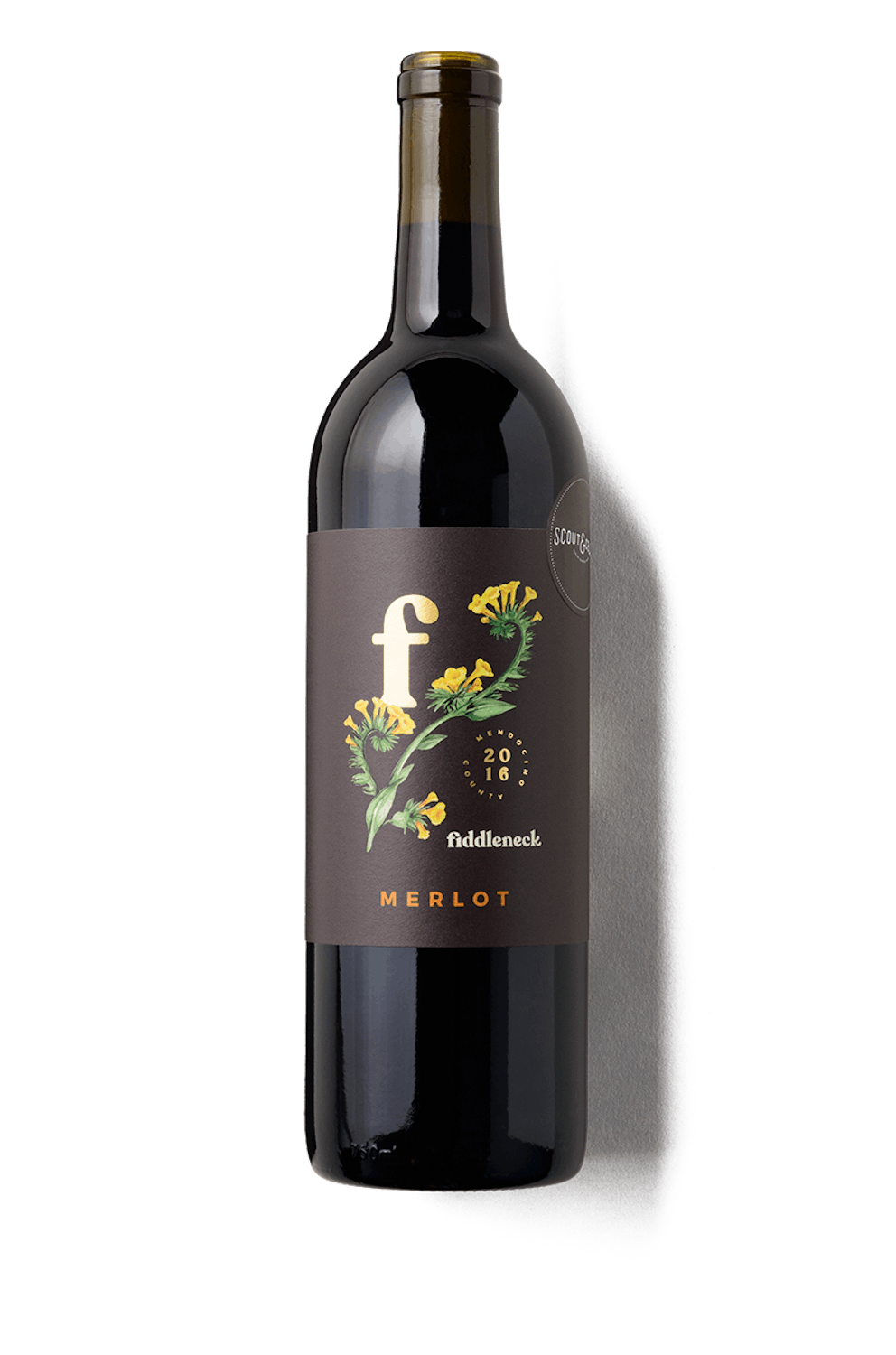 2016 Fiddleneck Merlot
Mendocino County, California
Notes of:



Pairs with:


Earthy, Bold
100% Merlot
Biodynamic, Vegan
$25.00
Not available in the state you are shipping to.
2016 Fiddleneck Merlot

Mendocino County, California

Spiced plum, black cherry, vanilla and sweet tobacco notes on a medium-bodied frame with soft tannins and a lingering finish.

Pairs perfectly with grilled flat iron steak topped with blue cheese butter. For a Vegan option, pair with grilled portobello steak mushrooms with avocado chimichurri.

Alcohol: 13.9%

Residual Sugar: 0 g/L

Not available in the state you are shipping to.

the journey

Back when the early days of American winemaking hit a fever pitch, a small group of vintners stumbled upon a region of the Mendocino Valley blanketed with what they referred to as, "The Gold Cloak." This led to a fortunate discovery: The Gold Cloak comprised millions of yellow flowers called Fiddlenecks. Natural cover crops that protected and nurtured the land beneath them. The vintners rejoiced and planted the foundation for their vineyards upon this land and upon the first Harvest Moon, they reaped their reward.

Such was the beginning of Fiddleneck, a collection of wines that capture the magic of Mendocino.

This family-owned vineyard in Mendocino County is Demeter Certified Biodynamic. It was originally planted in 1932 and has been farmed without synthetic pesticides for almost 20 years.

For this wine, the grapes were hand-picked and pressed before fermenting in stainless steel tanks for eighteen days. Thereafter, the wine aged for 12 months in American and French Oak barrels before being bottled, unfined and unfiltered.

Did You Know? Cabernet Franc is the father of Merlot, but do you know the mother? It's rare! It's called Magdeleine Noire des Charentes and was discovered through DNA testing.