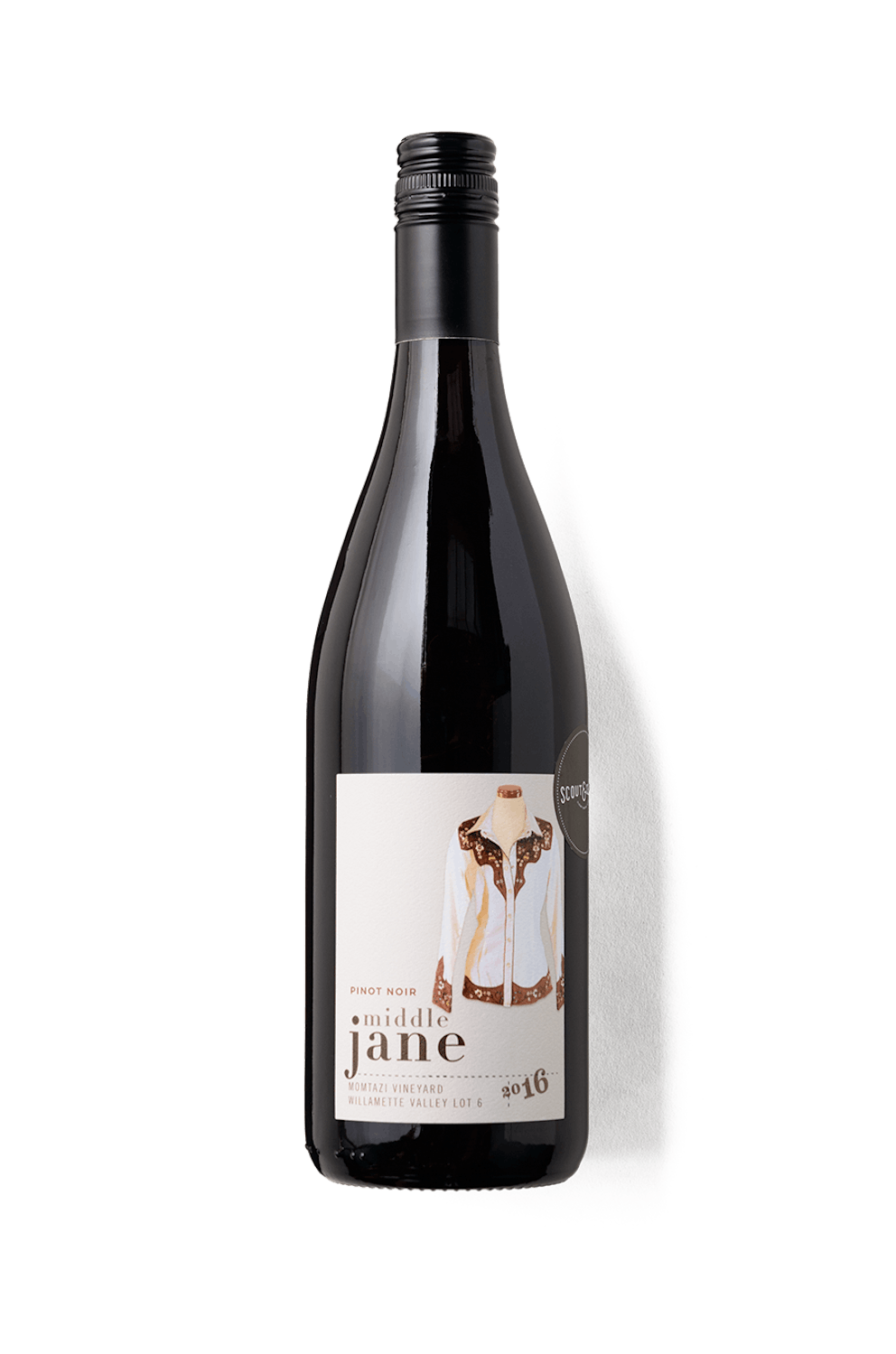 2016 MiddleJane Pinot Noir Lot 6
Willamette Valley, Oregon
Notes of:



Pairs with:


Earthy, Light
100% Pinot Noir
Biodynamic, Vegan
$45.00
Not available in the state you are shipping to.
2016 MiddleJane Pinot Noir Lot 6

Willamette Valley, Oregon

Elegant and lithe with red plum, cherry and fresh raspberry balanced by an herbal note of forest floor with soft tannins and a lingering finish.

Pair with grilled salmon, flatbread with caramelized onions and Gruyère cheese, and happiness.

Alcohol: 13.71%

Residual Sugar: 0.4 g/L

Not available in the state you are shipping to.

the journey

This family-owned, Demeter-certified, Biodynamic vineyard captures unique characteristics from among nine of the oldest soil types in Oregon. Instead of using chemicals, they create in-house biodynamic preparations, including vineyard compost teas made from medicinal and dynamic flowers and herbs, realizing the "nature-to-nature" philosophy. The vineyard location tends to yield complex, ageable wines.

Grown on South-facing slopes rising 200-800 feet above sea level, the grapes for this single-vineyard, small lot Pinot Noir (just 800 cases made) come from a special clonal selection of Dijon 114, 115, 777 and Pommard vines, which clones were thoughtfully planted in soil-types to maximize the characteristics of the grape clone.

Clonal selection is particularly important for Pinot Noir: there are almost 50 different Pinot Noir clones and they result in very different aroma, taste and quality levels in wine.  For example, some clones of Pinot Noir make opulent and bold wines while others are light-colored but offer elegant, floral notes.

The grapes for this wine were hand-sorted and placed whole-cluster in stainless steel tanks, where they fermented on native yeast for 2 weeks. The wine then barrel-aged for 13 months in 15% new French Oak. It then spent 6 months in-tank before bottling, unfined and lightly filtered.

Did You Know? Pinot Noir ranks as one of the oldest grape varietals in the world, with a history dating back to the first century!