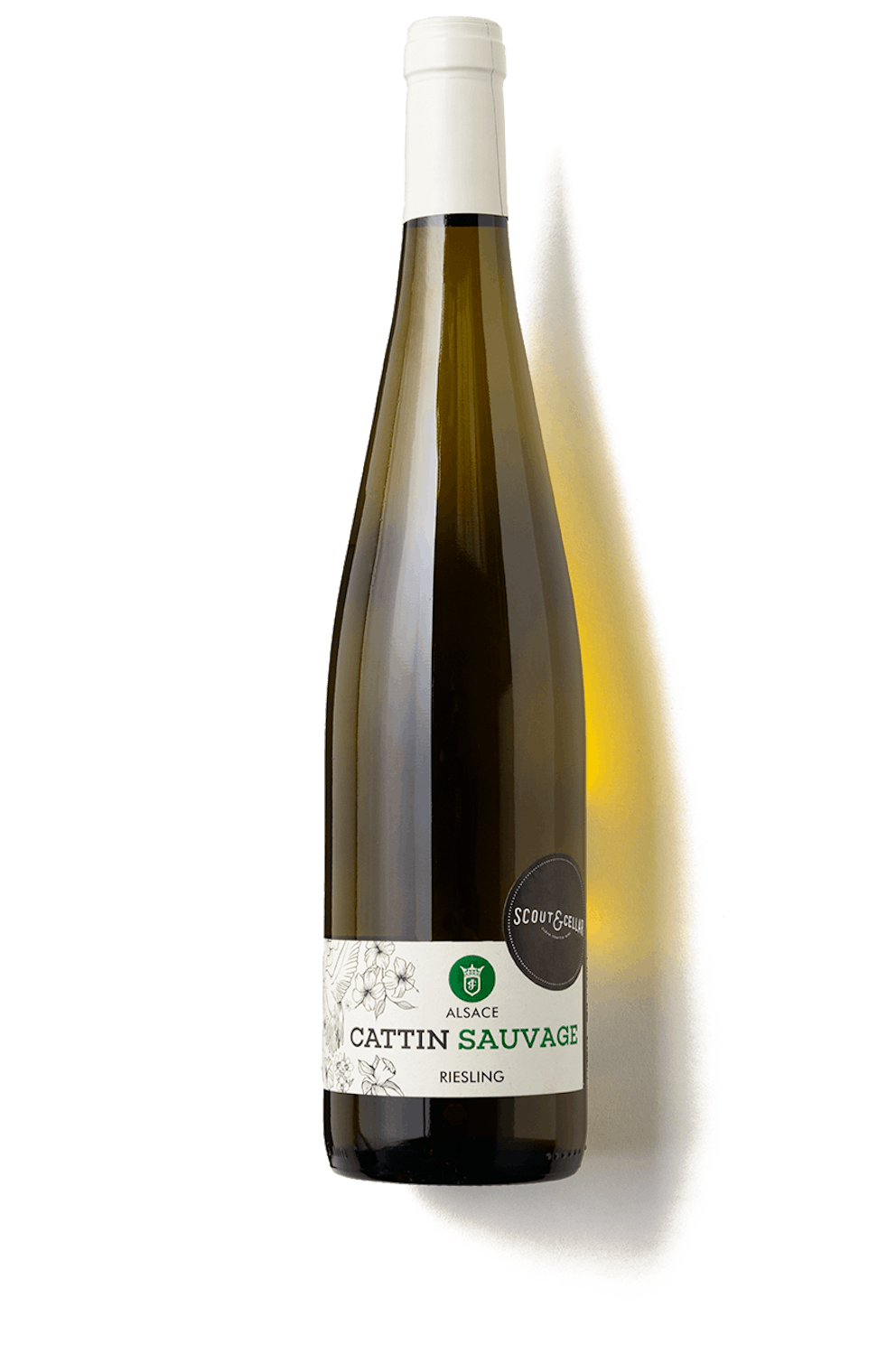 2017 Cattin Sauvage Riesling
Alsace, France
Notes of:



Pairs with:


Fruity, Crisp
100% Riesling
Organic, Vegan
$35.00
Not available in the state you are shipping to.
2017 Cattin Sauvage Riesling

Alsace, France

Aromatic and complex with lemon zest, ruby red grapefruit, honeysuckle and chamomile with a distinct salinity and a mouth-coating texture lifted by bright acidity on a long finish.

Pairs perfectly with spicy dishes and Thai food, like tandoori chicken. For a Vegan option, pair with spicy Thai curry vegetables over rice. Also pairs perfectly with weekends by the pool.

Alcohol: 11.5%

Residual Sugar: 6.7 g/L

Not available in the state you are shipping to.

the journey

Winemaker Jacques Cattin Jr. is a 12th generation winemaker - his family first started farming the land near the small Alsation village of Voegtlinshoffen (5 miles south of Colmar) in 1720. Now the family-owned estate is one of the largest in Alsace with 70 hectares (approximately 173 acres) of vineyard. The Cattin family converted to organic farming over 10 years ago.

For this wine, the grapes were hand-picked and dropped into small buckets; when full, the buckets were dumped into a larger container called a botiche before being moved to a pneumatic press. The juice then moved by gravity to tank. Native yeast fermentation took between 21 and 60 days. Thereafter, the wine aged on the lees for at least two months where it developed additional mouthfeel and texture. It was then bottled unfined and lightly filtered.

Did You Know? Riesling is often identified as a "sweet" (fruity) wine, but it can be the opposite. There are multiple tiers of "sweetness" when it comes to Riesling, depending on the winemaking style, but Alsace is known for its bone-dry Riesling.