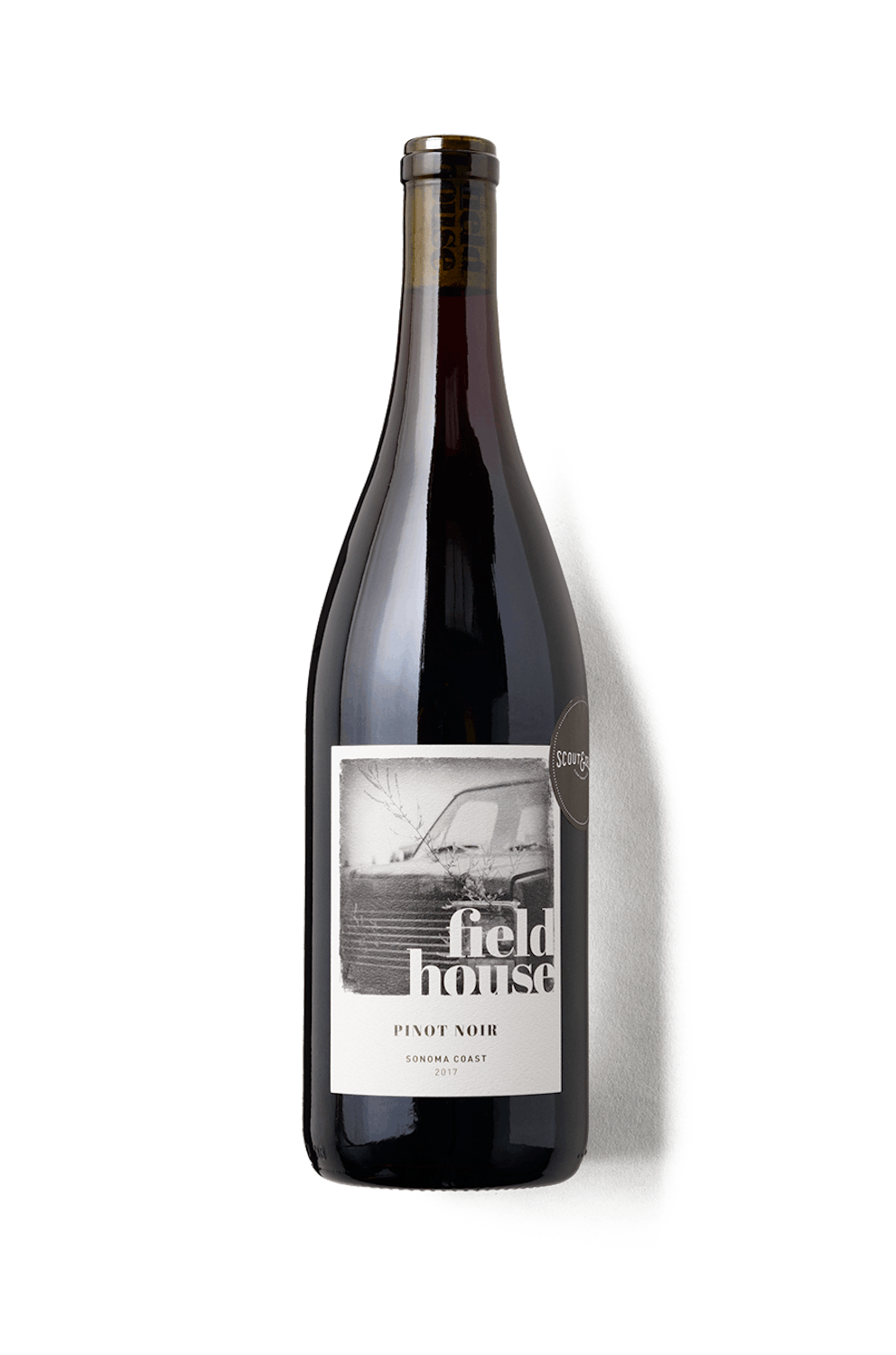 2017 Fieldhouse Pinot Noir
Sonoma Coast, California
Notes of:



Pairs with:


Fruity, Light
100% Pinot Noir
Organic, Vegan
$24.00
Not available in the state you are shipping to.
2017 Fieldhouse Pinot Noir

Sonoma Coast, California

Friendly and bright with notes of red cherry, pomegranate and cranberry and hints of baking spice and black tea on a structured frame with a finish that demands a second sip. Or maybe a second glass.

Serve this red wine lightly chilled. Enjoy it on its own with a few pals and your porch on a Monday night, or grill some chicken and veggies and make a meal of it!

Alcohol: 13.4%

Residual Sugar: 0 g/L

Not available in the state you are shipping to.

the journey

Before there was the vineyard or the tasting room, there was the field house. It was the very first purchase we made as a company. Initially, the field house was pretty shabby, so we began updating it with things from our past. Cabinetry from our house growing up. Corrugated tin and restored molding from an old family barn. Doors we clearly remember slamming open and shut as teenagers. In no time, this bare-bones building began to resemble something familiar. Something comfortable. Something ours.

Ever since, the field house has been more than just a field house. It's a reminder. Of our humble beginnings. Of our family values. Of our commitment to crafting wine cleanly and consciously. And the result is a simple, honest, delicious bottle of wine as true to our roots and passion as the field house is. We hope you love it as much as we do.

The two vineyards where the grapes for this organic Pinot Noir were grown are located in the Sonoma Coast AVA, where they sit along the California coastline, looking out from 1000 ft. elevation onto the Pacific Ocean and benefiting from the coastal maritime climate of the region.

The grapes for this wine were hand-picked from 15-year-old vines, sorted and destemmed before fermenting on native yeasts for two weeks in open-top stainless steel vessels. The wine then aged for 20 months, with 80% in neutral French Oak and 20% in new French Oak to create a delicate balance of aromas and flavors before bottling, unfined and unfiltered.

Did You Know? Pinot Noir is one of the world's oldest varietals, dating back to Roman times.