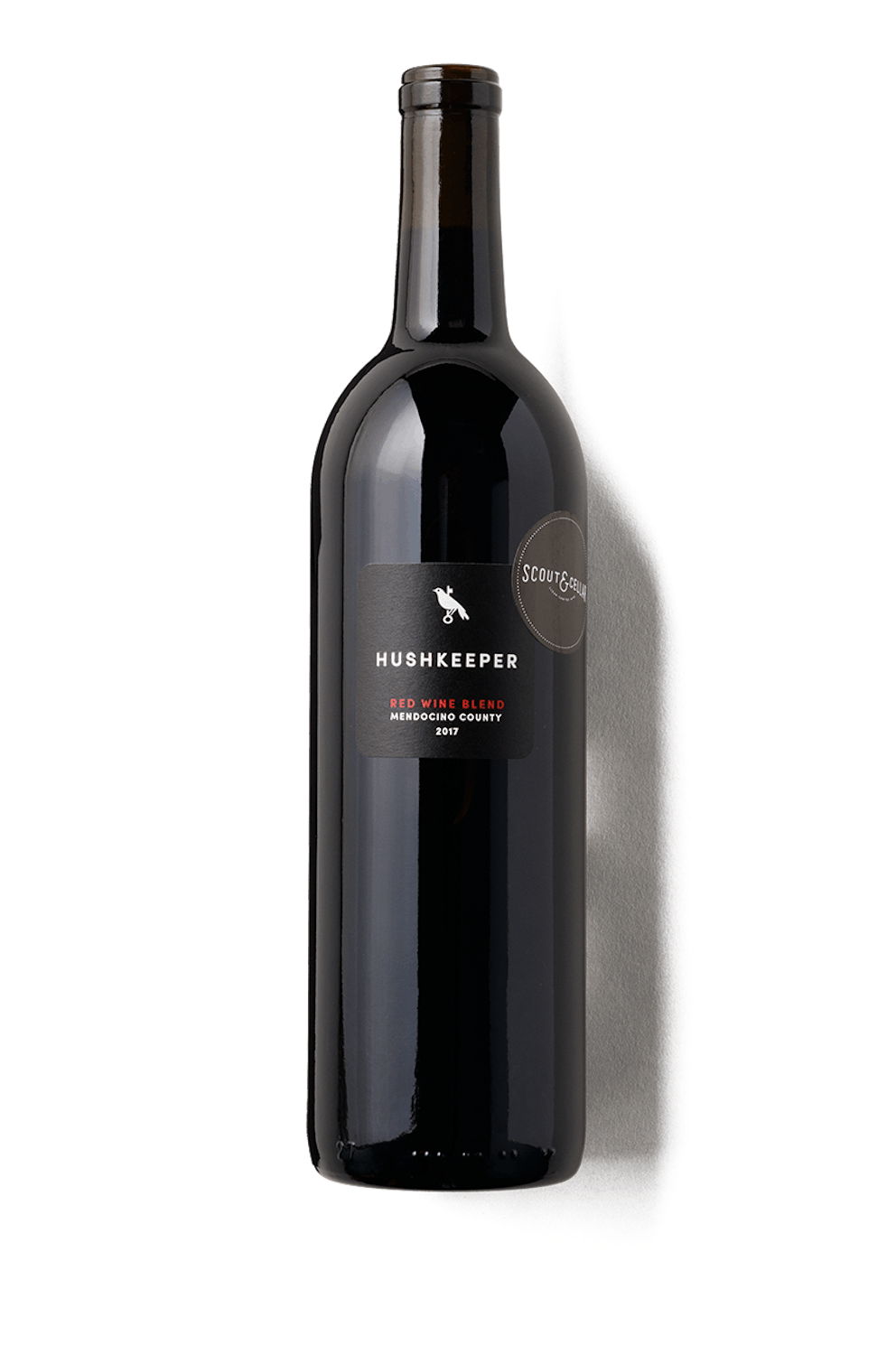 2017 Hushkeeper Red Wine
Mendocino County, California
Notes of:



Pairs with:


 Fruity, Bold
 70% Cabernet Sauvignon, 30% Petite Sirah
Organic, Vegan
$35.00
Not available in the state you are shipping to.
2017 Hushkeeper Red Wine

Mendocino County, California

Deeply-colored with blackberry cobbler, plum, garrigue and spice on a richly-textured palate with a long finish lifted by refreshing acidity.

Pairs perfectly with steak and sautéed shiitake mushrooms – aka Date Night. For a Vegan option, try polenta with caramelized onions and peppers. 

Alcohol: 14.4%

Residual Sugar: .05 g/L

Not available in the state you are shipping to.

the journey

 During prohibition in the 20s, it was forbidden to manufacture, sell or transport alcohol in America. But it was legal to drink it. Any bottles that Americans had stashed away in January of 1920 was theirs to keep and enjoy in the privacy of their own homes, but that was it. For most, this amounted to only a few bottles, which wasn't nearly enough. So, they would look to a Hush Shopkeeper, or a "Hushkeeper", from which they could secretly buy more.

Hushkeeper pays homage to a pivotal time in history, a time we are thankful is just that—history. No more secret passwords or doorways here—just delicious wine made from vines that are more than 20 years old. 

The fruit for this blend comes from 25-45 year old vines in a CCOF-certified vineyard in Mendocino County. The grapes were hand-harvested and 100% de-stemmed for full extraction, then cold soaked separately for 7 days before fermentation started.  The Cabernet Sauvignon grapes were left on the skins for 21 days and the Petite Sirah for 18 days before being gently pressed. The wine was blended and aged for 18 months in stainless steel tanks and 25% new French Oak barrels before being bottled after a light filtration.

Did You Know: The art of blending wine began in the Bordeaux region of France and has since become a widely-used method to maximize the expression of certain wines.  Sometimes, when you bring wines together, the end product is more amazing then what they would've been individually. Blending can enhance aromas, color, texture, body and finish, making it a more well-rounded and complex wine.