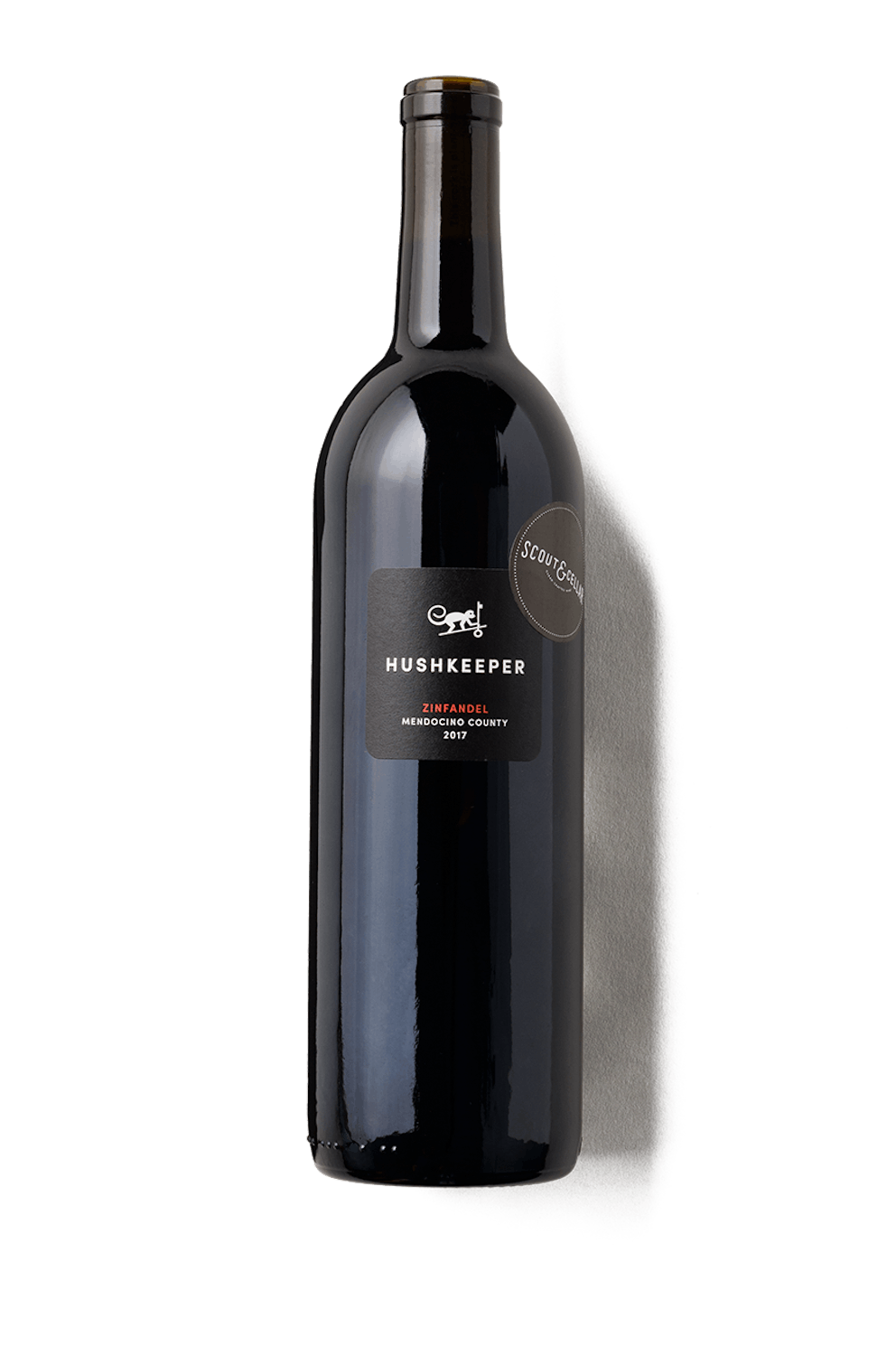 2017 HUSHKEEPER ZINFANDEL
Mendocino County, California
Notes of:



Pairs with:


Fruity, Bold
100% Zinfandel
Vegan
$29.00
Not available in the state you are shipping to.
2017 HUSHKEEPER ZINFANDEL

Mendocino County, California

Intensely ruby with strawberry compote, macerated raspberry, white pepper and mint on a full-bodied frame with silky tannins and a juicy finish. 

Pairs perfectly with hearty meats fresh off the grill, so gather your friends – it's time for a cookout. For a Vegan option, try stuffed mushrooms or sautéed eggplant with spicy miso sauce. 

Alcohol: 14%

Residual Sugar: .05 g/L

Not available in the state you are shipping to.

the journey

2017 HUSHKEEPER ZINFANDEL

During prohibition in the 20s, it was forbidden to manufacture, sell or transport alcohol in America. But it was legal to drink it. Any bottles that Americans had stashed away in January of 1920 was theirs to keep and enjoy in the privacy of their own homes, but that was it. For most, this amounted to only a few bottles, which wasn't nearly enough. So, they would look to a Hush Shopkeeper, or a "Hushkeeper", from which they could secretly buy more.

Hushkeeper pays homage to a pivotal time in history, a time we are thankful is just that—history. No more secret passwords or doorways here—just delicious wine made from vines that are more than 20 years old. 

The fruit for this Zinfandel comes from 25-year old vines planted in Mendocino County. The grapes were hand-picked and 100% de-stemmed for full extraction.  Fermentation took place in stainless steel tanks with 3 pump-overs per day and 20 days on the skins.  The wine aged for 18 months in the stainless steel tanks before being bottled after a light filtration.

DID YOU KNOW?

A pump-over, also known as remontage, is the process of pumping red wine up from the bottom of the tank over the top of the fermenting must (or juice). This bolsters the native yeast population (healthier yeast = more productive fermentation = amazing wine) and helps set a richer color and soften the tannins.