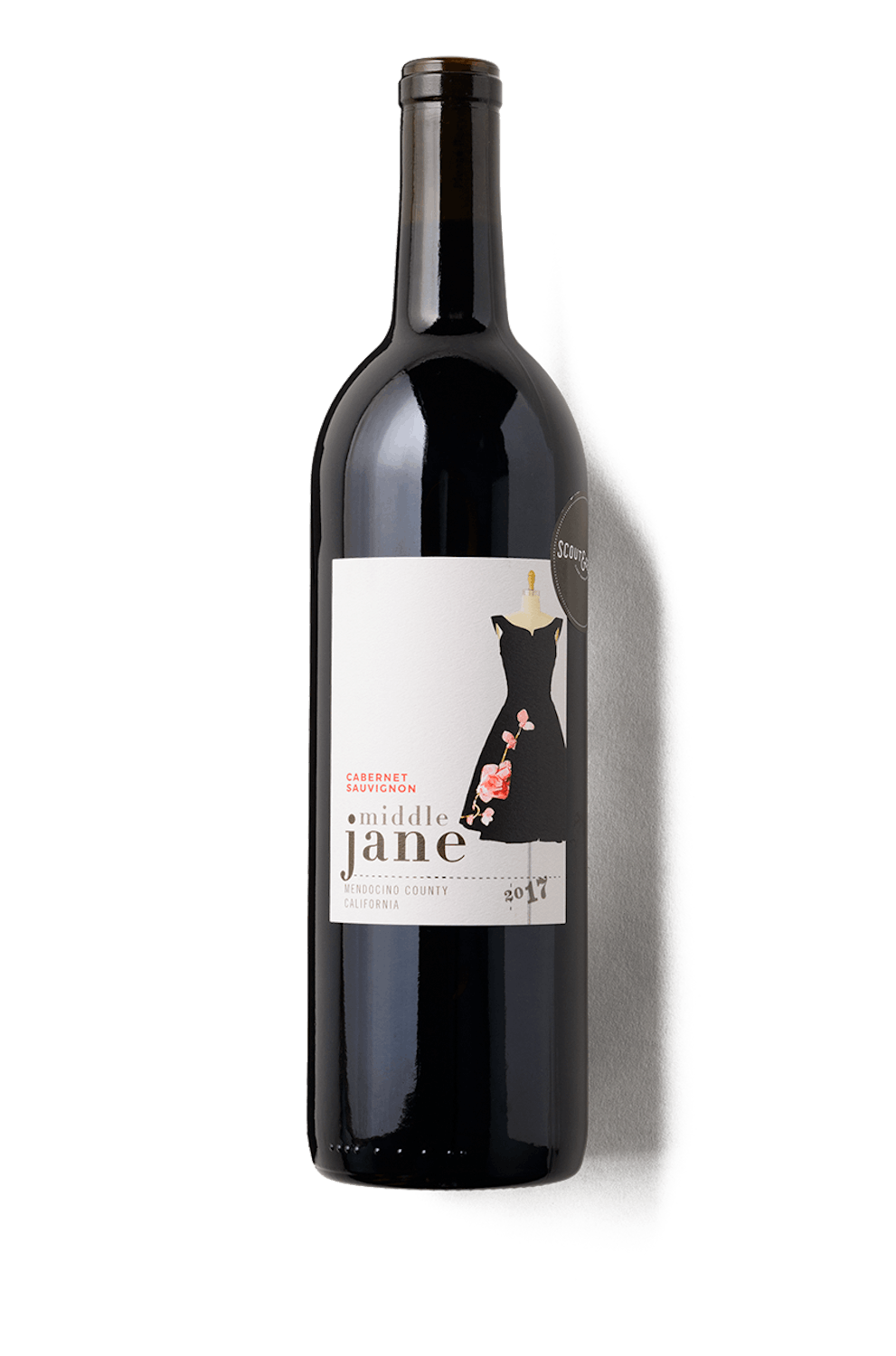 2017 Middle Jane Cabernet Sauvignon
Mendocino County, California
Notes of:



Pairs with:


Fruity, Bold
100% Cabernet Sauvignon
Biodynamic, Vegan
$35.00
Not available in the state you are shipping to.
2017 Middle Jane Cabernet Sauvignon

Mendocino County, California

Expressive notes of blackberry, wild berry compote, cassis, cigar box and graphite with bright acidity and a grippy finish.

Pair with your best steak dinner (grass-fed filet or ribeye), sautéed mushrooms and roasted greens, anything braised and/or blue cheese or aged cheddar. For a Vegan option, try eggplant and porcini "meatballs" in tomato sauce.

Alcohol: 13%

Residual Sugar: 0 g/L

Not available in the state you are shipping to.

the journey

Four generations ago, there was the first Jane in our family: Our great, great grandmother. Jane was strong. She swore only when needed. She worked hard, she did things right and she always wore lipstick. The unofficial matriarch of our family. Jane was the woman we all aspire to become.

Ever since, we've given each girl in our family the same middle name: Her name. Jane. It's a constant reminder to be brave. To do things right. To be more like Jane.

Today, we craft delicious wine under a similar name: Middle Jane. We do this because everything our wine represents just so happens to be everything she represented: Honesty. Passion. And a commitment to doing things with integrity. That's how Jane would have done it.

This expressive Cabernet was hand-harvested from 20-year-old vines, pressed and underwent fermentation in stainless steel tanks for 17 days. Then, it aged in barrels before being bottled unfined and unfiltered.

Did You Know? This single-vineyard Cabernet Sauvignon is from a Demeter Certified Biodynamic vineyard. Demeter references the Greek goddess of grain and fertility.