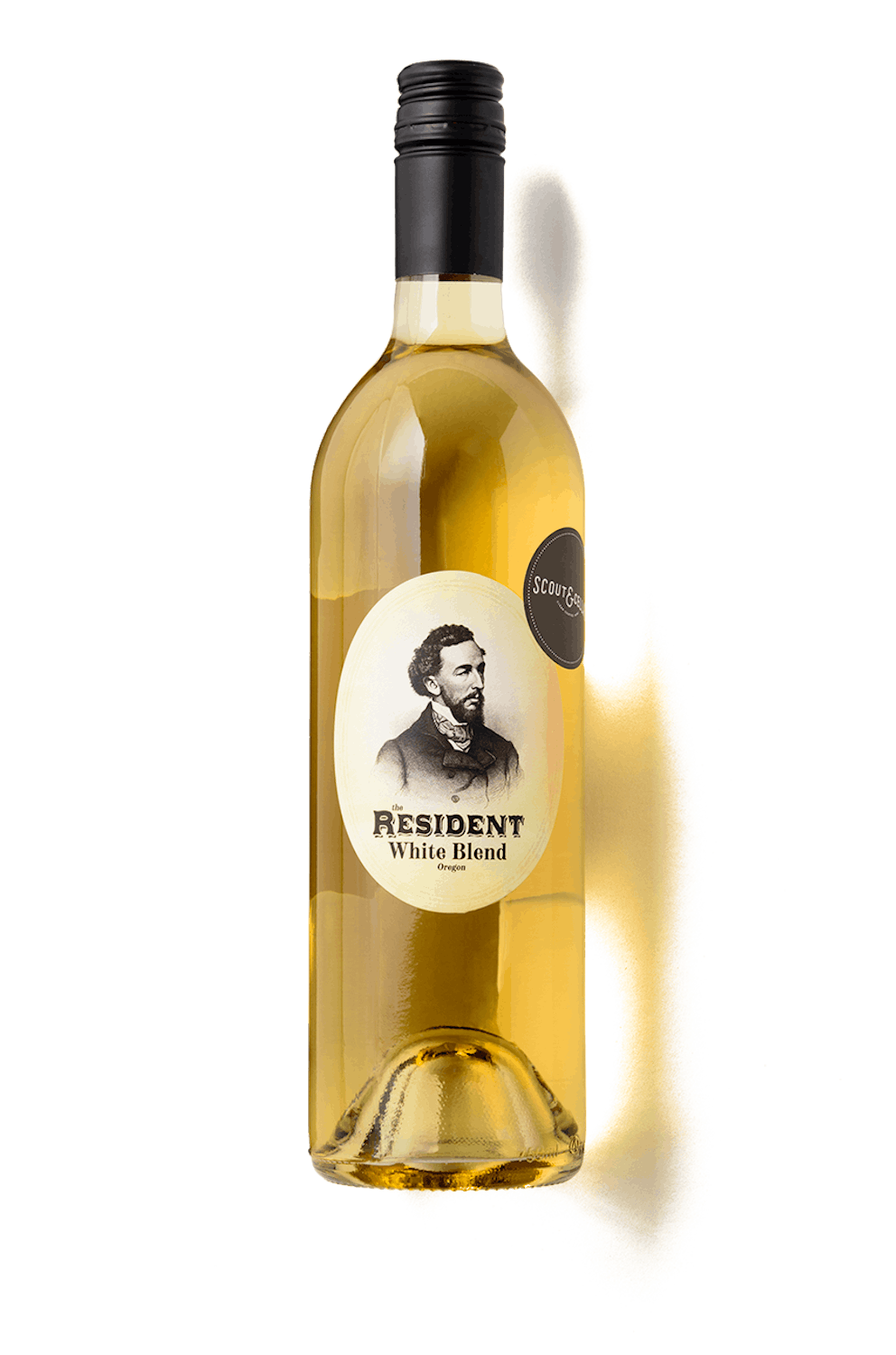 NV The Resident White Blend
Willamette Valley, Oregon
Notes of:



Pairs with:


Fruity, Crisp
32% Müller Thurgau, 28% Riesling, 26% Gewürztraminer, 14% Pinot Gris
Biodynamic, Vegan
$30.00
Not available in the state you are shipping to.
NV The Resident White Blend

Willamette Valley, Oregon

Fresh, dense and luscious with white peach, apricot, lychee, jasmine and candied lime peel with a juicy, lingering finish.

Pairs perfectly with anything spicy like Thai basil chicken, spicy shrimp or sushi. For a Vegan option, pair with a spicy vegan tortilla soup topped with crispy tortilla strips.

Alcohol: 12.3%

Residual Sugar: 14.5 g/L

Not available in the state you are shipping to.

the journey

Remember that time you traveled somewhere and enjoyed that adventure, that experience, that night with those friends that was so unbelievable? And you've recounted it to all of your family and all of your friends to the point that they feel like they were there with you? And even now, you hear a song, smell a smell, see a picture, meet up with those friends that were there, and it takes you back to that adventure; to that night. Meet the Resident. A wine from here in the New World that takes you there to the Old World.

This wine comes from a CCOF certified organic, Demeter Certified Biodynamic and LIVE certified vineyard in the Willamette Valley, Oregon. The grapes came from 36-year-old vines and were hand-picked and pressed before racking off the lees. Then, the wine was fermented with native yeasts and aged in a mixture of stainless-steel tanks, neutral French oak and neutral French acacia barrels for two months to a year. The wine was blended and aged together for one month before bottling after a light filtration.

Did You Know?: Müller Thurgau was named after the oenologist Hermann Müller from Canton of Thurgau (a small territory in Switzerland), who created the grape variety in 1882 by crossing Riesling with Silvaner to create a grape that could withstand and grow under a wide range of conditions.

This product may not be available to ship to all states.