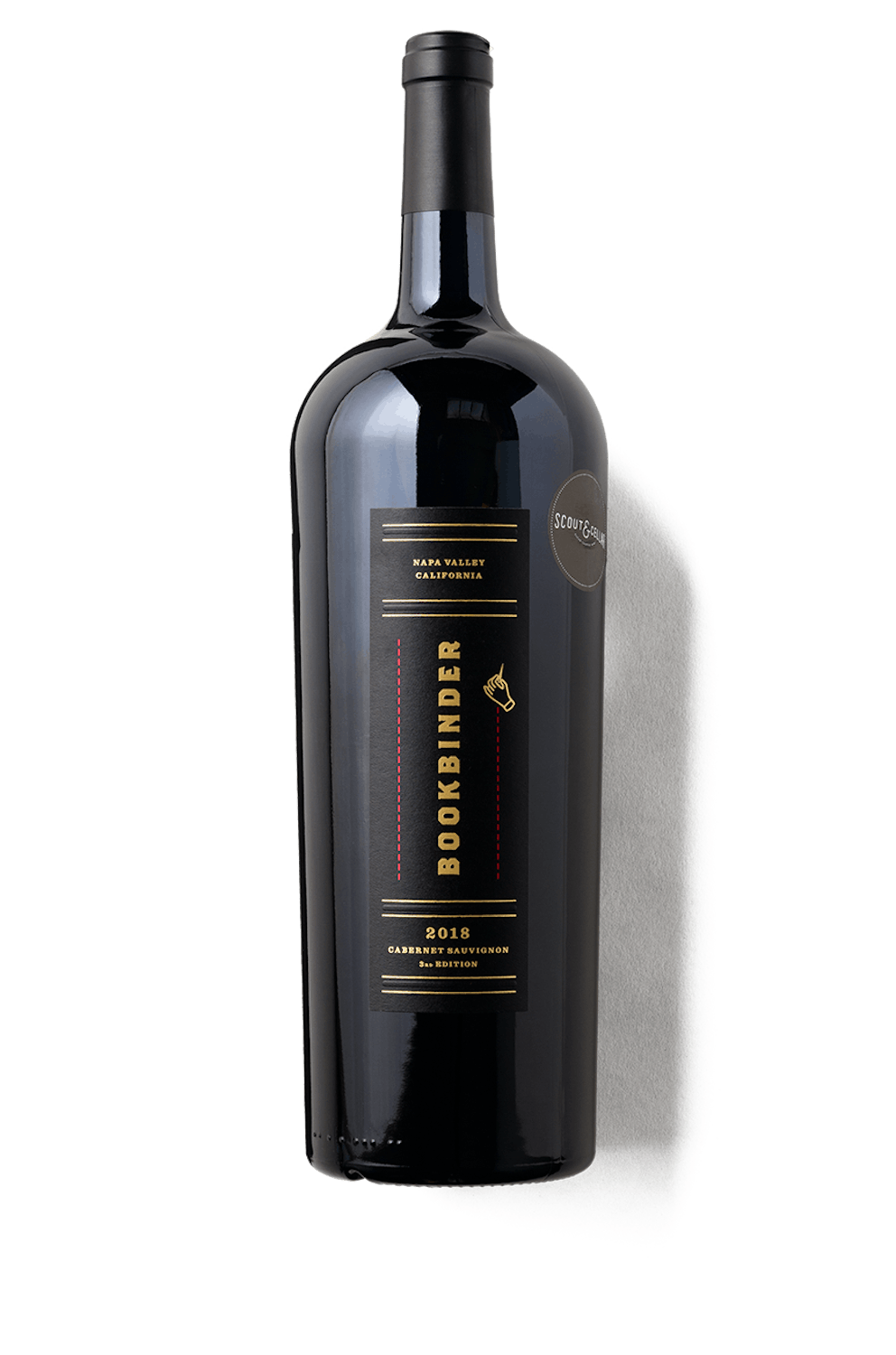 2018 Bookbinder 3rd Edition Cabernet Sauvignon Magnum
Napa Valley, California
Notes of:



Pairs with:


Fruity, Bold
100% Cabernet Sauvignon
Organic, Vegan
$104.00
Not available in the state you are shipping to.
2018 Bookbinder 3rd Edition Cabernet Sauvignon Magnum

Napa Valley, California

A deep, inky purple in color with elegant notes of wild blackberry, cassis, freshly-turned earth and eucalyptus backed by fine tannins and lively acidity with a lengthy finish.

Pairs perfectly with steak, mushroom risotto and/or pecorino cheese.

Alc: 14.5%

RS:  0 g/L

Not available in the state you are shipping to.

the journey

Long ago, hand-binding books was considered an art form. A craft. Hard work rewarded by immense pride. To be a bookbinder was to be detail-oriented, dedicated and passionate. Today, Bookbinder Winery celebrates that same commitment to doing things right, to getting it perfect and to loving the art.

These grapes were grown in two vineyards in the southern end of the renowned Napa Valley, where the growing season is the longest, allowing fruit to ripen at a leisurely pace for optimal, balanced ripeness. For this Cabernet Sauvignon, grapes were hand-picked from young vines then fermented in stainless steel for over 3 weeks on native yeast. The wine then aged in neutral French Oak for over 6 months before bottling, unfined and unfiltered.

Did You Know? Cabernet Sauvignon is the most planted wine grape in the world!