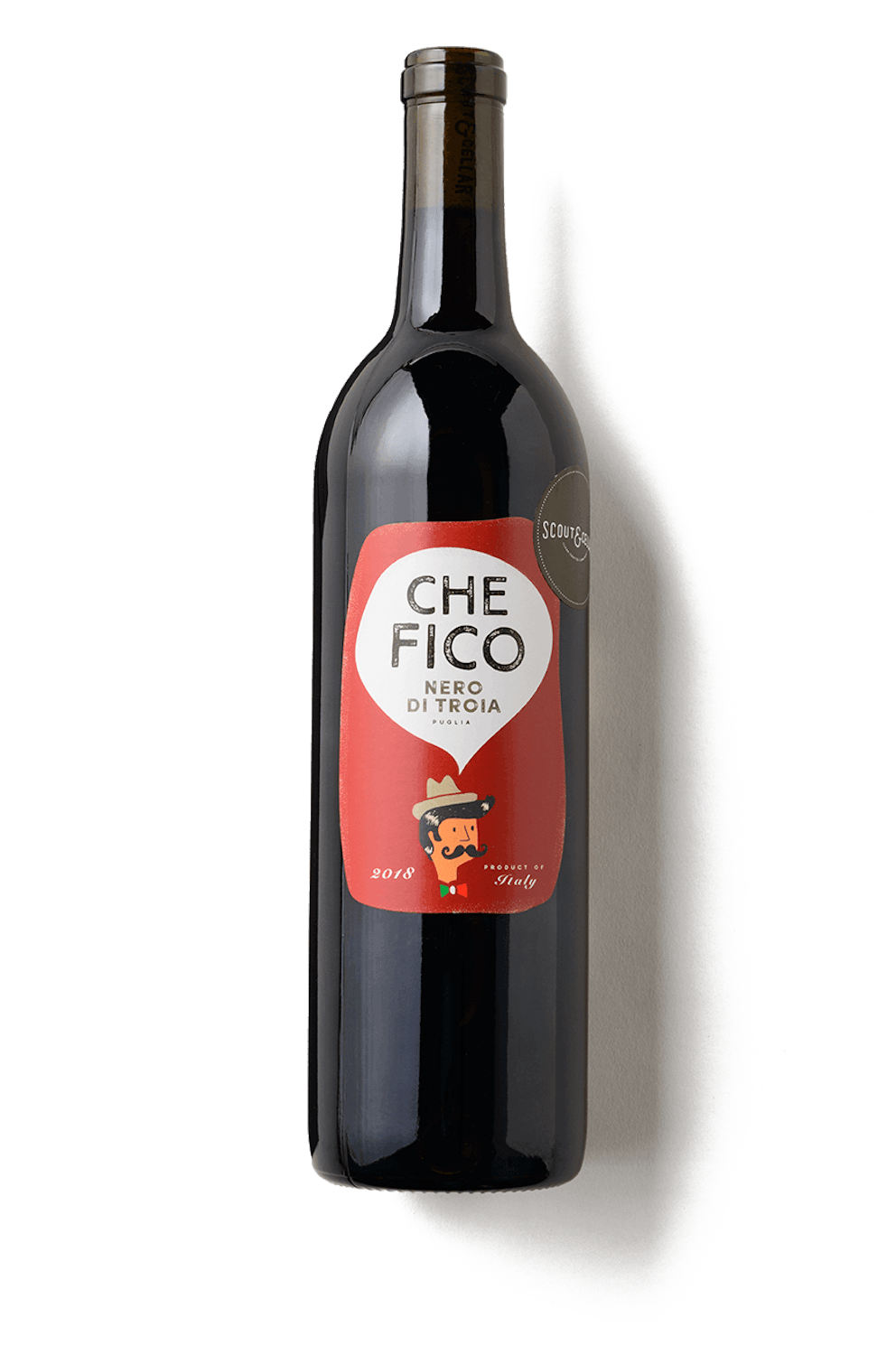 2018 CHE FICO NERO DI TROIA
Apulia, Italy
Notes of:



Pairs with:


Fruity, Light
100% Nero di Troia
Vegan
$24.00
Not available in the state you are shipping to.
2018 CHE FICO NERO DI TROIA

Apulia, Italy

Vibrant and tangy notes of fresh-picked raspberries and strawberry balsamic are balanced by vanilla and graham cracker on a grippy, medium-bodied frame with a bright finish.

Italian, of course! This wine pairs well with risotto and pasta dishes. 

Alcohol: 14%

Residual Sugar:  0.4 g/L

Not available in the state you are shipping to.

the journey

2018 CHE FICO NERO DI TROIA

Che Fico. You say it "Kay-Fee-Koh," and it's Italian for "How Cool!" As in, "this wine comes from the region that makes up the heel of Italy's boot? Che Fico!"

The estate that made this wine is owned and operated by the Feola cousins. For them, winemaking is a family passion and tradition, passed down to them by their grandfather. For this wine, grapes were hand-picked from 20-year-old vines in the Apulia region of Italy, where grapes have been growing for over 2,000 years along the Adriatic coast.

After picking, the grapes were macerated and fermented on native yeasts for 10 days in temperature-controlled stainless steel vessels, with special steps taken to preserve the wine's natural color. The wine then aged for 10 months in stainless steel before bottling, filtered to ensure high clarity in appearance. 

DID YOU KNOW?

Nero di Troia is currently also known as Uva di Troia, but the varietal has had many other names over time. Sumarello Barlettana, Canosa and Troiano are just a few examples!