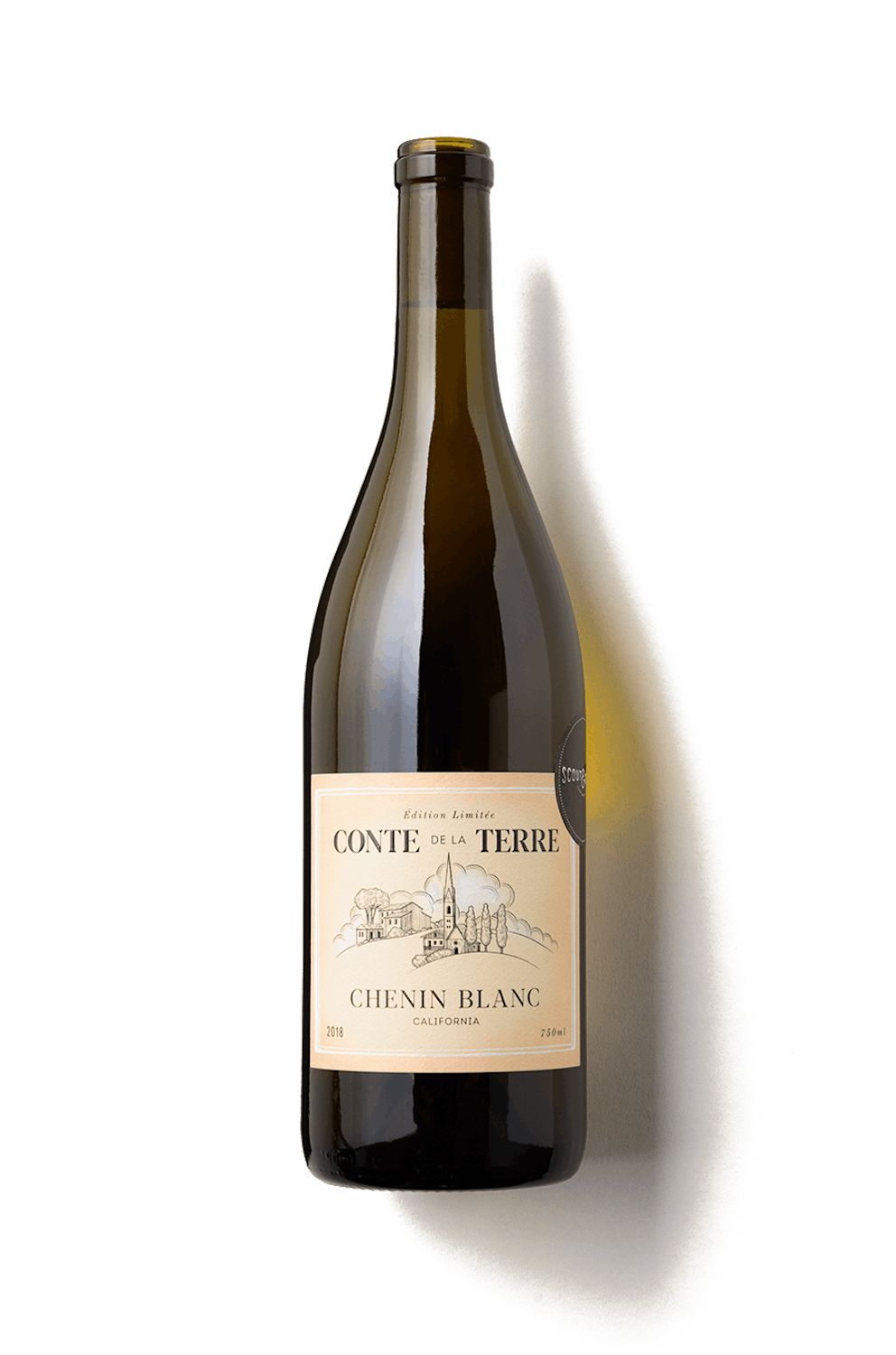 2018 Conte de la Terre Chenin Blanc
Mendocino County, California
Notes of:



Pairs with:


Fruity, Crisp
100% Chenin Blanc
Organic, Vegan
$25.00
Not available in the state you are shipping to.
2018 Conte de la Terre Chenin Blanc

Mendocino County, California

Pure and racy with pear, yellow apple, river stone and a hint of honeysuckle wrapped around a core of taut acidity and a finish that sails on.

Pairs perfectly with Southeast Asian recipes like Penang beef curry or stir-fried red rice with sliced sirloin steak and snow peas. For a Vegan option, pair with a baked falafel bowl.

Alcohol: 13.4%

Residual Sugar: 0.5 g/L

Not available in the state you are shipping to.

the journey

Conte de le Terre is a love letter to the masters of old-world winemaking. This collection of delicious wines pays homage to the craft of winemaking, where the focus is on expressing the terroir in the wine.

These Chenin Blanc vines were planted on a rocky hillside in 1980 and have been farmed by the same family for the last 38 years. The vineyard was planted on rootstock AxR1, a type of rootstock once widely used in California but that was almost entirely wiped out by Phylloxera, a microscopic louse that lives on and eats grapevine roots and, in doing so, destroys vineyards entirely. This vineyard is one of the only remaining on AxR1 rootstock in the world!

For this wine, the grapes were hand-picked and fermented for 22 days in stainless steel tanks. Then, the wine aged in Neutral French Oak barrels before bottling, unfined and lightly filtered.

Did You Know? Chenin Blanc was the most widely planted grape in California before Chardonnay took its place in the 1970s.