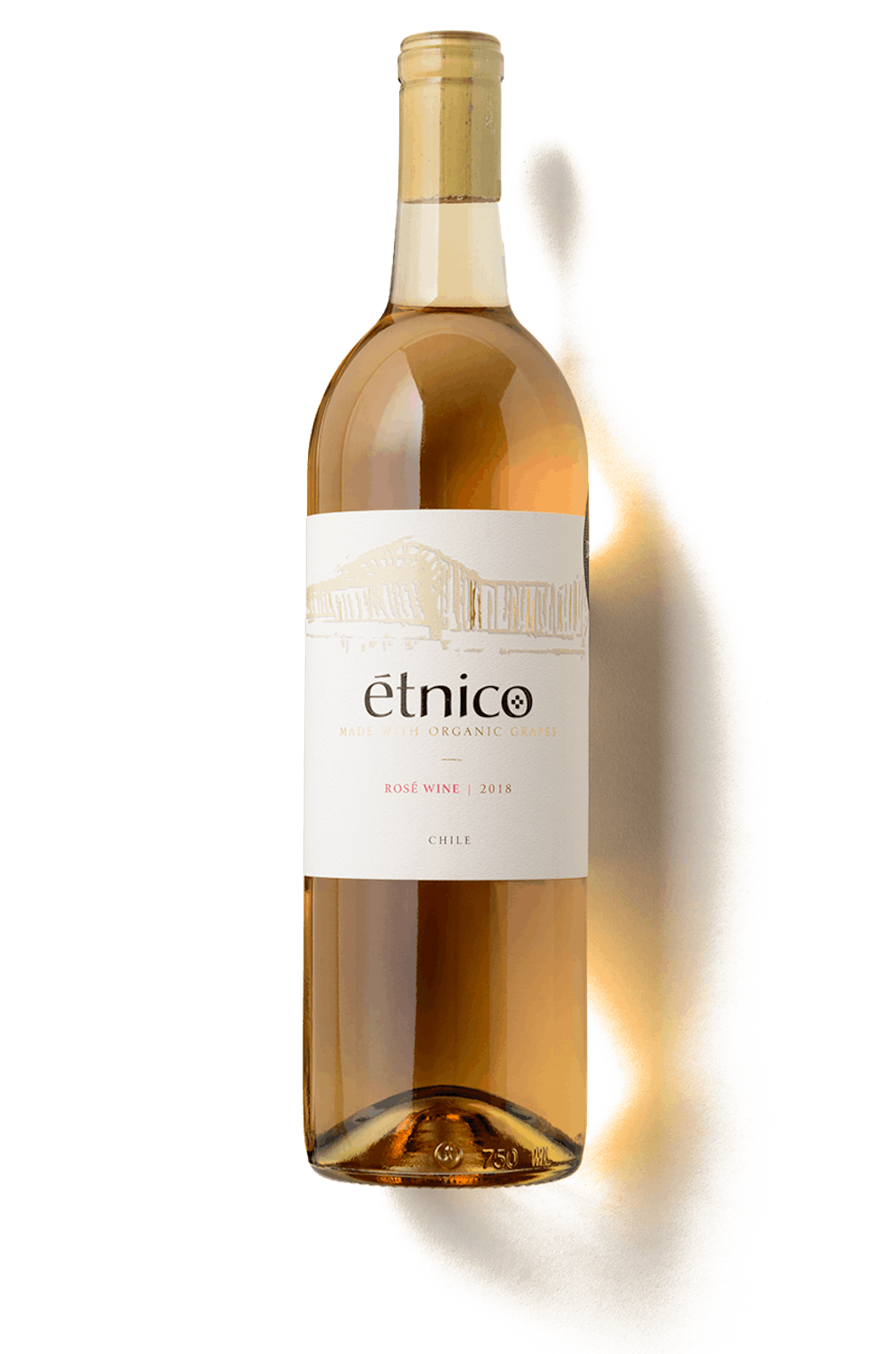 2018 Etnico Reserva Rosé
Valle Central, Chile
Notes of:



Pairs with:


Fruity, Crisp
50% Syrah, 30% Cabernet Sauvignon, 20% Merlot
Biodynamic, Vegan
$22.00
Not available in the state you are shipping to.
2018 Etnico Reserva Rosé

Valle Central, Chile

Pale salmon in color, with crisp notes of melon, strawberry and a hint of red cherry; elegantly textured with river rock and a distinct salinity on the finish, this quaffable rosé demands a second sip. Or maybe a second glass.

Pairs well with fresh veggies and hummus, light pasta salads and long summer days, making it the perfect choice for your next family picnic.

Alcohol: 12.5%

Residual Sugar: 7.45 g/L

Not available in the state you are shipping to.

the journey

Viñedos Emiliana has been certified organic and Demeter certified biodynamic for over 20 years. The winemaker was one of the first to commit to organic farming on a large scale, proving that clean farming is not just for small farms. Winemakers from all over South America know him and seek his guidance in understanding his techniques. Just like all the world's best winemakers, he believes that you need a healthy ecosystem. This way the grape grows well and makes a wine that showcases the terroir it came from.

For this wine, grapes were hand-picked from 10-year-old vines planted in the heart of the Chilean Central Valley, fully crushed, fermented, then aged for three months in stainless steel tanks.

Did You Know? Rosé is probably the oldest known type of wine, dating as far back as 600 BC, but it didn't make a big splash in the United States until much later – the late 1970s. Since then, it's really taken off! We celebrate National Rosé Day every year on the second Saturday in June…and let's not forget the ever-popular #RoséAllDay.