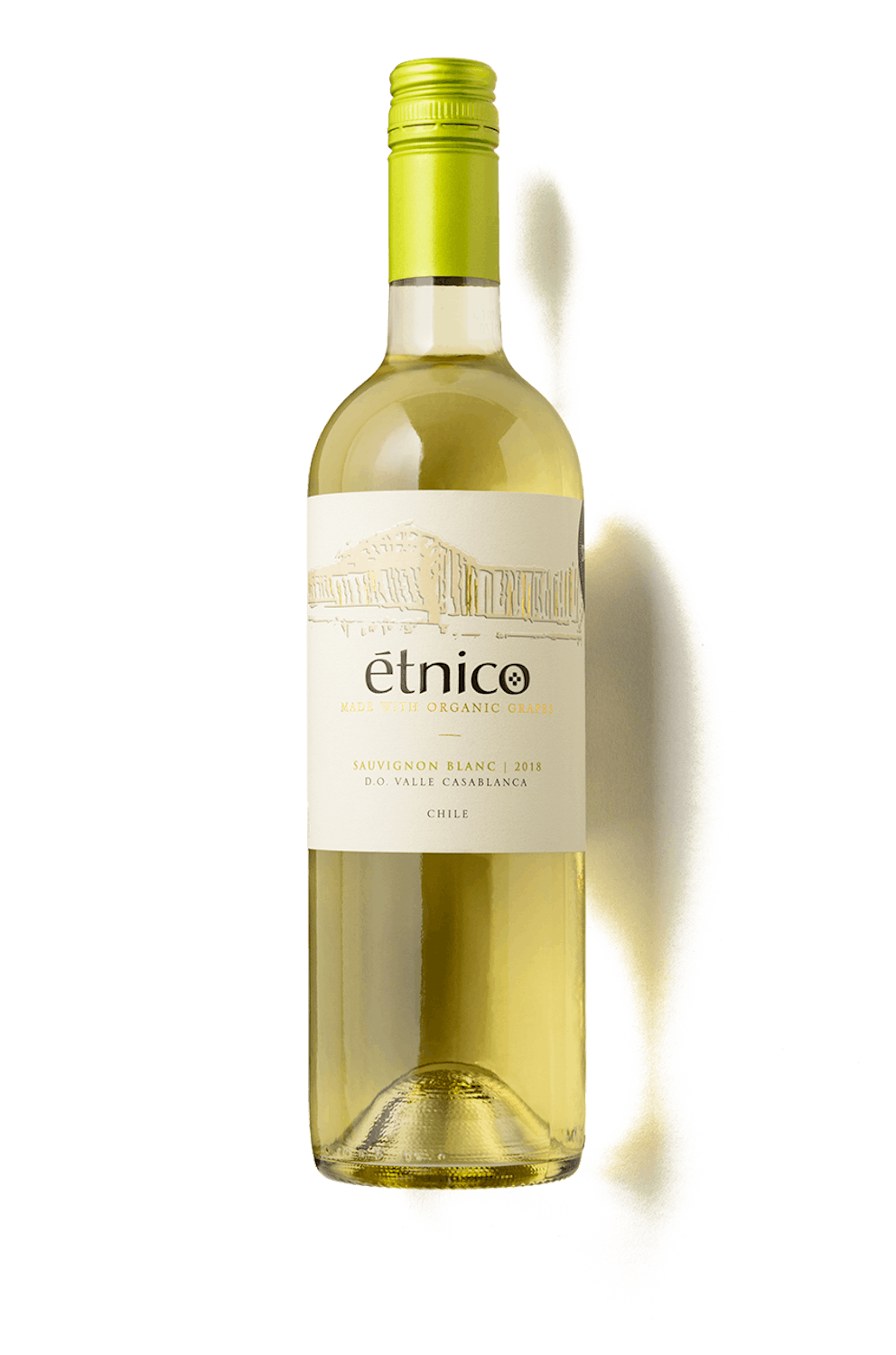 2018 Etnico Gran Reserva Sauvignon Blanc
Casablanca Valley, Chile
Notes of:



Pairs with:


Earthy, Crisp
100% Sauvignon Blanc
Biodynamic, Vegan
$24.00
Not available in the state you are shipping to.
2018 Etnico Gran Reserva Sauvignon Blanc

Casablanca Valley, Chile

Aromas of lime, lemongrass and chalk leap from the glass and continue on the zesty palate along with flavors of lemon peel and green apple.

Pairs perfectly with crabmeat and mango salad and any Asian food. For a Vegan option, try an Asian chopped salad with sesame ginger dressing.

Alcohol: 12.5%

Residual Sugar: 1.15 g/L

Not available in the state you are shipping to.

the journey

Viñedos Emiliana has been certified organic and Demeter certified biodynamic for over 20 years. The winemaker Alvaro was one of the first to commit to organic farming on a large scale. He has proven that clean farming is not just for small farms. Winemakers from all over South America know him and seek his guidance in understanding his techniques. Just like all the world's best winemakers, he believes that you need a healthy ecosystem. This way the grape grows well and makes a wine that shows the terroir it came from.

These Sauvignon Blanc grapes came from 12-year-old vines that are grown in granite soil with north exposure. After the grapes were hand-picked and pressed they fermented in stainless steel.

Did You Know? Centuries ago in France, Sauvignon Blanc vines accidentally crossed with Cabernet Franc vines and created the popular Cabernet Sauvignon.