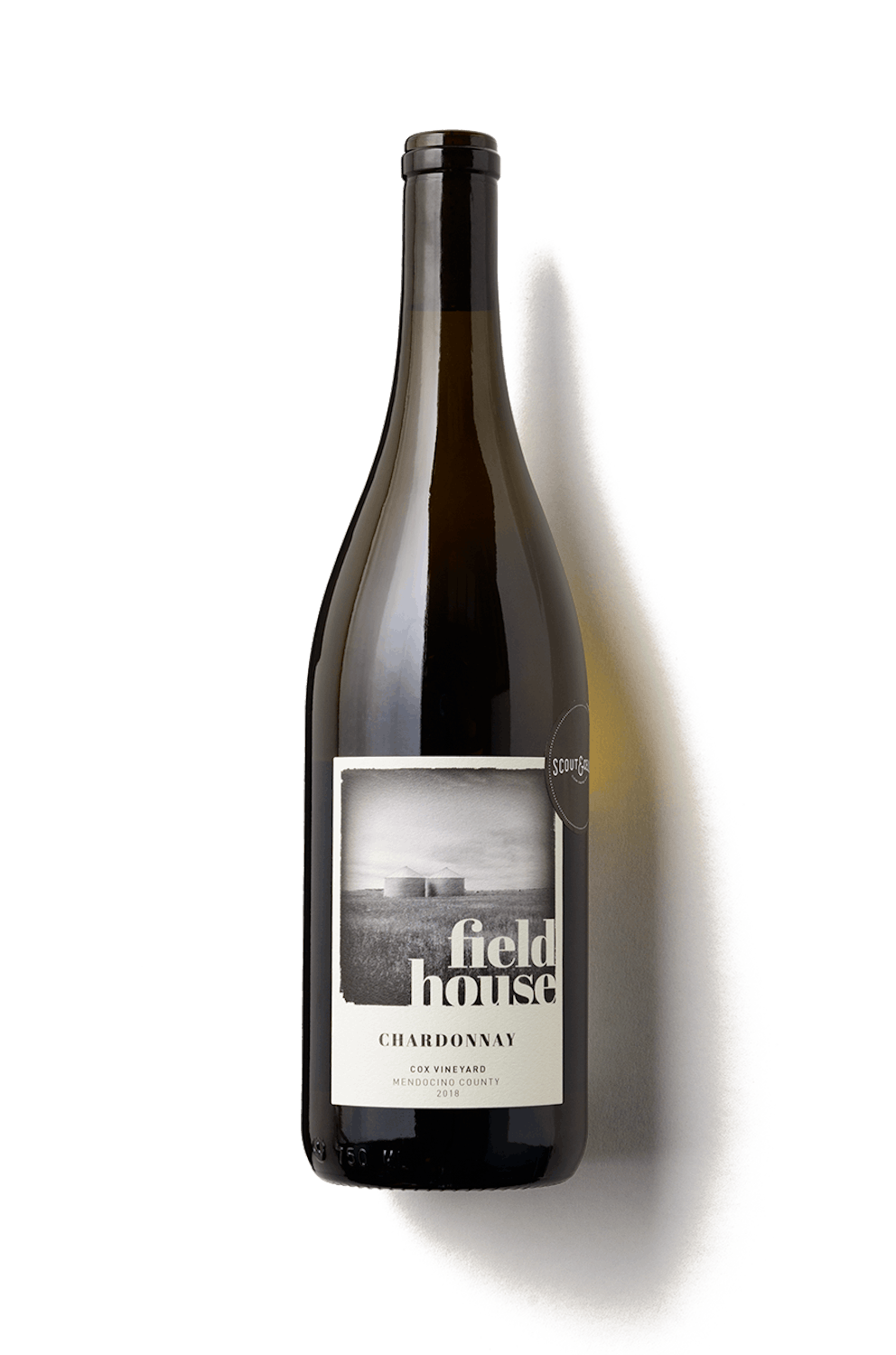 2018 FIELDHOUSE CHARDONNAY
Mendocino County, California
Notes of:



Pairs with:


Earthy, Creamy
100% Chardonnay
Vegan
$35.00
Not available in the state you are shipping to.
2018 FIELDHOUSE CHARDONNAY

Mendocino County, California

Expressive and wild with aromas of pear, honeysuckle and dough with flavors Meyer lemon, apple, and a juicy minerality backed by a core of racy acidity.

Pairs perfectly with grilled and roast chicken, seafood dishes like fish and scallops as well as less traditional pairings such as Mediterranean dishes. For a Vegan option, pair with a mushroom cream sauce over pasta.

Alcohol: 14.2%

Residual Sugar:  0.2 g/L

Not available in the state you are shipping to.

the journey

2018 FIELDHOUSE CHARDONNAY

Before there was the vineyard or the tasting room, there was the field house. It was the very first purchase we made as a company. Initially, the field house was pretty shabby, so we began updating it with things from our past. Cabinetry from our house growing up. Corrugated tin and restored molding from an old family barn. Doors we clearly remember slamming open and shut as teenagers. In no time, this bare-bones building began to resemble something familiar. Something comfortable. Something ours.

Ever since, the field house has been more than just a field house. It's a reminder. Of our humble beginnings. Of our family values. Of our commitment to crafting wine cleanly and consciously. And the result is simple, honest, delicious bottle of wine as true to our roots and passion as the field house is. We hope you love it as much as we do.

This single-vineyard, dry-farmed Chardonnay is from 25-year-old, family-owned, family-farmed vines planted on red clay soil, which stays cool and retains water well during the region's hot summer days.

The fruit was hand-harvested and whole-cluster pressed. The juice fermented with native yeasts, with 80% in stainless steel and 20% in neutral French oak, before being blended back together to age in stainless steel for 3 months before bottling, unfined and unfiltered.

DID YOU KNOW?

Chardonnay is related to Pinot Noir! In a chance crossing of Pinot Noir and an obscure varietal called Gouais Blanc (almost non-existent in France today), the most popular wine grape in the world, Chardonnay, was created.