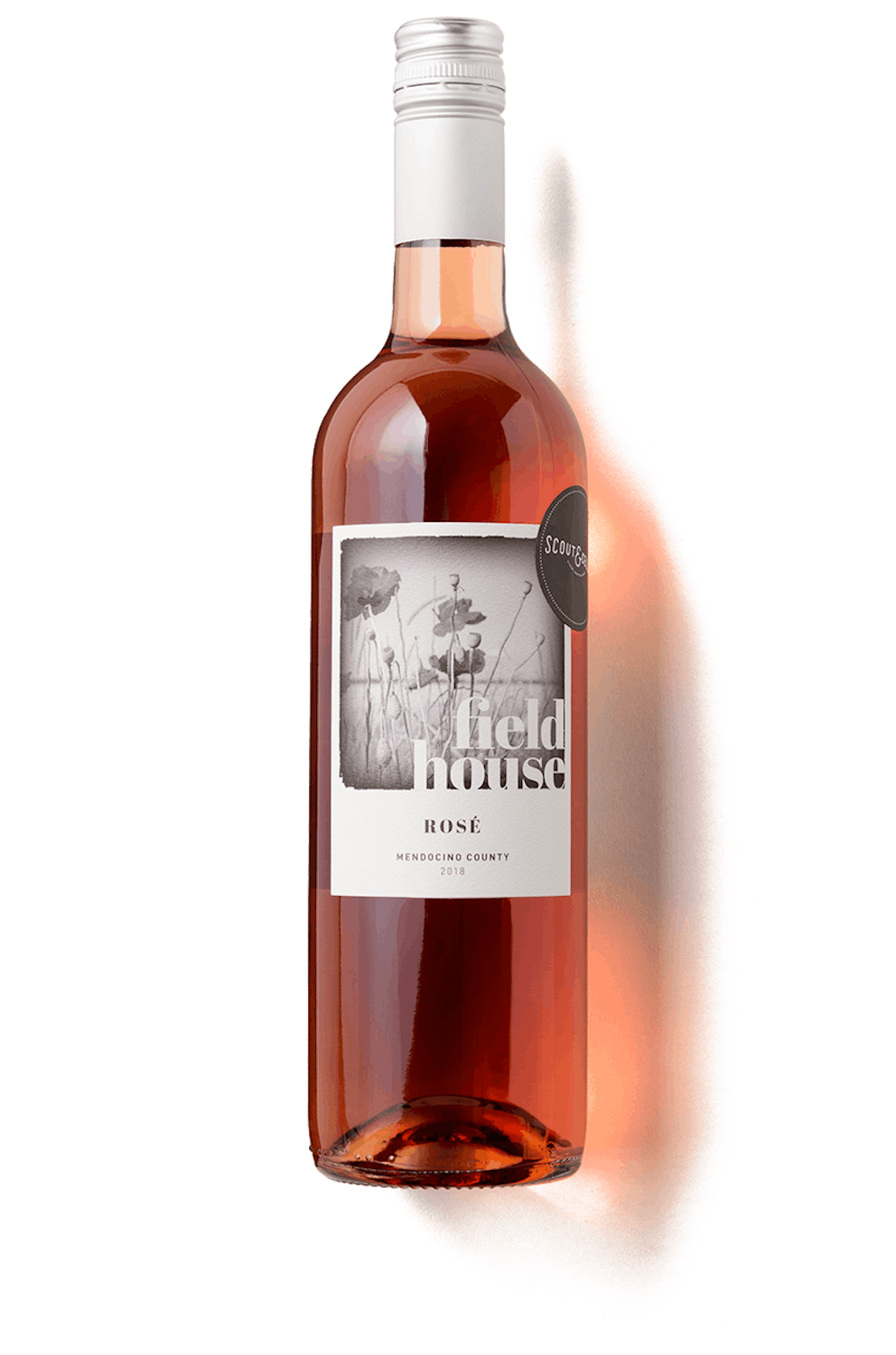 2018 Fieldhouse Rosé
Mendocino County, California
Notes of:



Pairs with:


Fruity, Crisp
80% Zinfandel, 15% Syrah, 5% Grenache
Organic, Vegan
$25.00
Not available in the state you are shipping to.
2018 Fieldhouse Rosé

Mendocino County, California

Juicy and fresh with wild strawberry and rhubarb on a textured palate of tart cherry and a hint of orange blossom with a mouth-coating finish.

Pairs perfectly with salmon topped with sunflower-dill pesto sauce or a bruschetta bar. For a Vegan option, try eggplant pizza topped with tomatoes and basil.

Alcohol: 13.1%

Residual Sugar: <0.5 g/L

Not available in the state you are shipping to.

the journey

Before there was the vineyard or the tasting room, there was the field house. It was the very first purchase we made as a company. Initially, the field house was pretty shabby, so we began updating it with things from our past. Cabinetry from our house growing up. Corrugated tin and restored molding from an old family barn. Doors we clearly remember slamming open and shut as teenagers. In no time, this bare-bones building began to resemble something familiar. Something comfortable. Something ours.

Ever since, the field house has been more than just a field house. It's a reminder. Of our humble beginnings. Of our family values. Of our commitment to crafting wine cleanly and consciously. And the result is simple, honest, delicious bottle of wine as true to our roots and passion as the field house is. We hope you love it as much as we do.

The Zinfandel comes from a 100% dry-farmed CCOF certified vineyard from 30-year-old head-trained vines and the other grapes are from 30-year-old vines from an organically farmed vineyard near Ukiah, California. The grapes in this wine are grown specifically for rosé production. After the grapes are picked, they go directly to the press. Then, the wine was fermented in stainless steel tanks and aged for a couple of months in a combination of stainless steel tanks (75%) and neutral French Oak barrels (25%).

Did You Know? Many of the first recorded wines were rosés, however, they didn't make a big splash in the United States until the late 1970s and really took off in the 1980s.