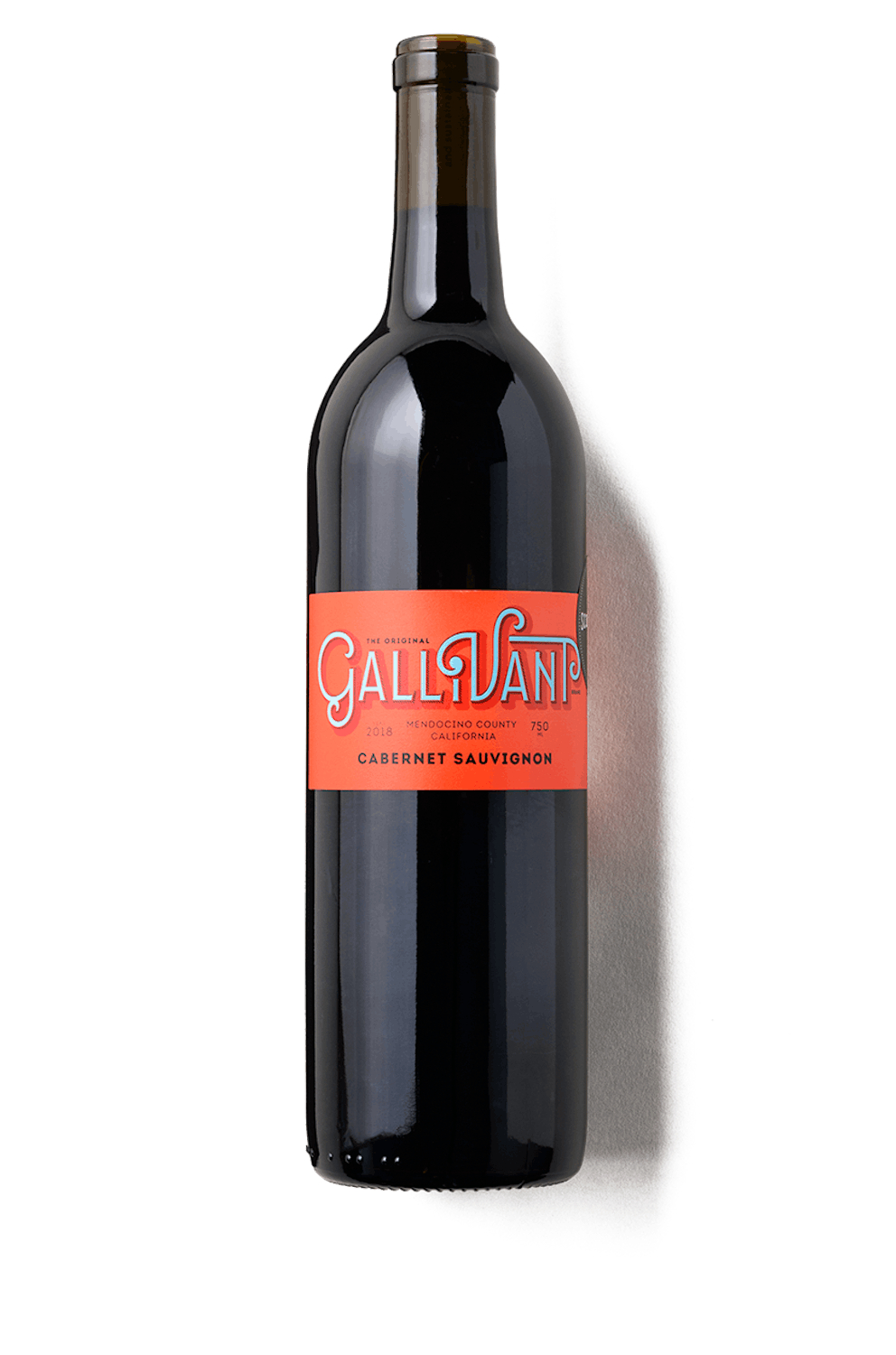 2018 GALLIVANT CABERNET SAUVIGNON
Mendocino County, California
Notes of:



Pairs with:


Earthy, Bold
100% Cabernet Sauvignon
Vegan
$29.00
Not available in the state you are shipping to.
2018 GALLIVANT CABERNET SAUVIGNON

Mendocino County, California

Bold, concentrated flavors of black raspberry and currant with subtle notes of cedar and graphite on an elegant, full-bodied frame with firm tannins and a lingering finish.

Perfect on its own or with bold-flavored foods. Try it with grilled meats with well-seasoned sauces, or a vegetarian fusilli pasta with artichoke hearts.

Alcohol: 14.5%

Residual Sugar: 0 g/L

Not available in the state you are shipping to.

the journey

2018 GALLIVANT CABERNET SAUVIGNON

In California, we do life on our own terms. We chase the sun. We pursue adventure, no matter where it takes us. We live in the authentic and we obsess over the simple things. Our wines capture this philosophy reflecting the passion and dedication we instill in every bottle. Because life is a path: you can either walk it aimlessly, or you can gallivant joyfully. Take your pick. We certainly have.

The Neese family has been growing grapes for four generations in Redwood Valley AVA, where the earliest vineyards were planted by Italian immigrants beginning in the 1800s. The family settled in Mendocino County in 1906 – the geography reminded them of their home in the Piedmont region of Italy.

The Benchland Soil allows for good drainage and deep root systems. In combination with the 200 ft elevation and cooler climate of the valley allows for healthy vineyard growth.

For this single-vineyard Cabernet Sauvignon, the grapes were picked from 20-year-old vines. After aging and fermenting in stainless steel tanks, the wine was bottled, unfined and unfiltered.

DID YOU KNOW?

Cabernet Sauvignon is the most planted grape in the world.