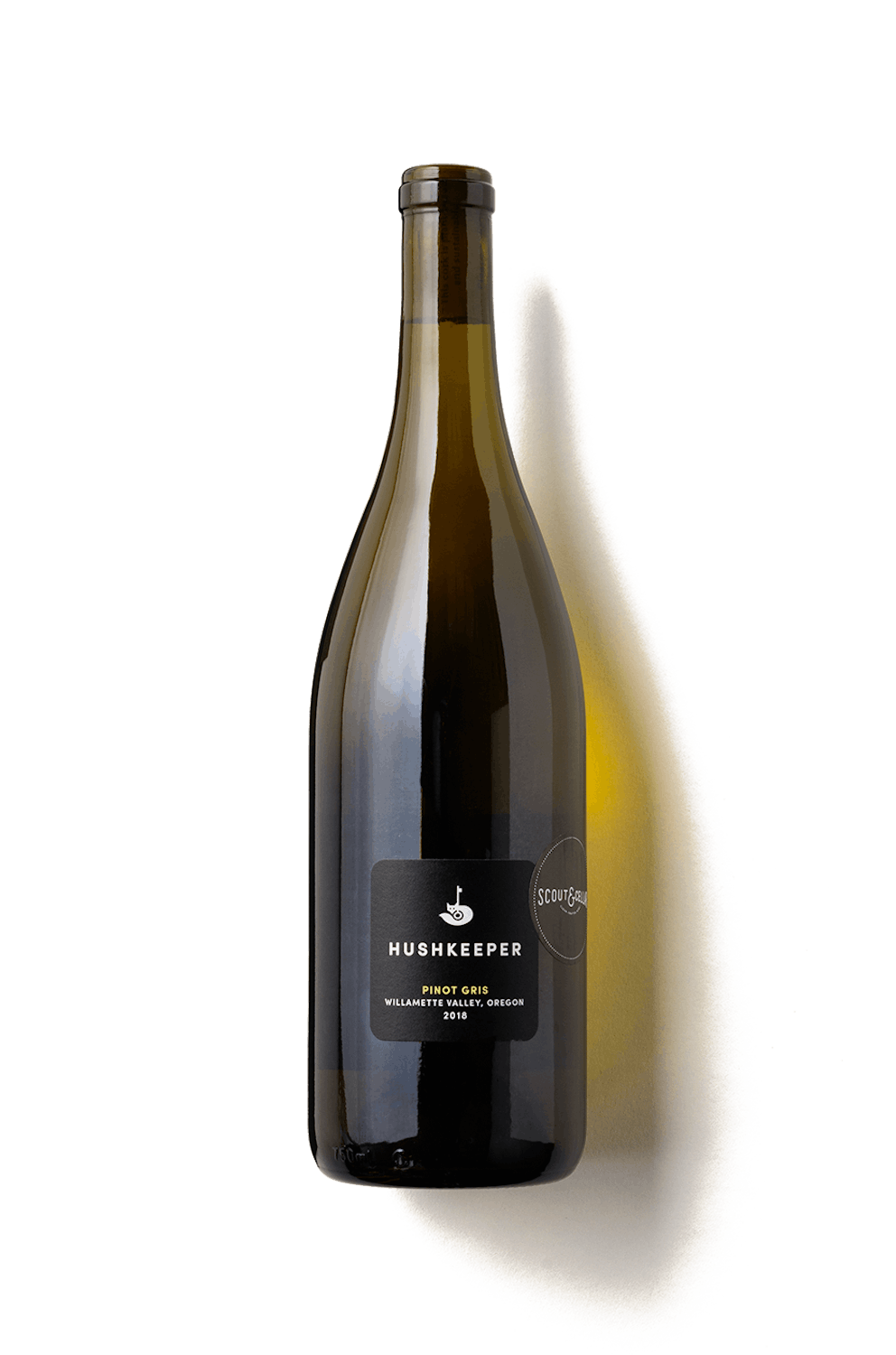 2018 Hushkeeper Pinot Gris
Willamette Valley, Oregon
Notes of:



Pairs with:


Fruity, Crisp
100% Pinot Gris
Biodynamic, Vegan
$25.00
Not available in the state you are shipping to.
2018 Hushkeeper Pinot Gris

Willamette Valley, Oregon

Zesty but balanced with lemon, underripe nectarine, white flowers and a subtle salinity on a medium-bodied frame with a lingering finish.

Fruity, Crisp.

Pair with a summer evening and seared scallops with garlic and lemon. Vegan? Try it with a kale salad full of freshly chopped veggies and shallot vinaigrette. 

100% Pinot Gris

Biodynamic, Vegan

Alcohol: 13.61%

Residual Sugar: 6.3 g/L

Not available in the state you are shipping to.

the journey

During prohibition in the 1920s, it was forbidden to manufacture, sell or transport alcohol in the United States. But it was legal to drink it. Any bottles that Americans had stashed away in January of 1920 were theirs to keep and enjoy in the privacy of their own homes, but that was it. For most, this amounted to only a few bottles, which wasn't nearly enough. So, they would look to a Hush Shopkeeper, or a "Hushkeeper", from which they could secretly buy more.

Hushkeeper pays homage to a pivotal time in history, a time we are thankful is just that—history. No more secret passwords or doorways here—just delicious wine made from vines that are more than 20 years old.

Dr. Robert Gross and his wife Corinne first planted grapes west of Portland in 1978 and are deeply committed to farming using methods that are better for the world we live in. In 1999, they became the first winery in the state of Oregon to be certified biodynamic. In the words of Dr. Gross, "Our land is our life and our life is our wine. We love what we do every day….Our roots in the Willamette Valley are what ground us. We feel privileged to be a part of this landscape."

The grapes were for this dry-farmed Pinot Gris were hand-picked from 37-year-old vines. The grapes were then gently pressed whole-cluster and fermented for 45 days in stainless steel tanks with native yeast. The wine then aged on the lees for 2 months before bottling, fined and lightly filtered.

Did You Know? The first commercial planting of Pinot Gris in the United States took place in 1965 in Oregon by wine pioneer David Lett. He started out producing just 25 cases per year of Pinot Gris that he would usually trade to fishermen for salmon. Now Oregon's flagship white wine, there are now more than 13,000 tons of Pinot Gris harvested each year (yielding almost 2 million bottles!).