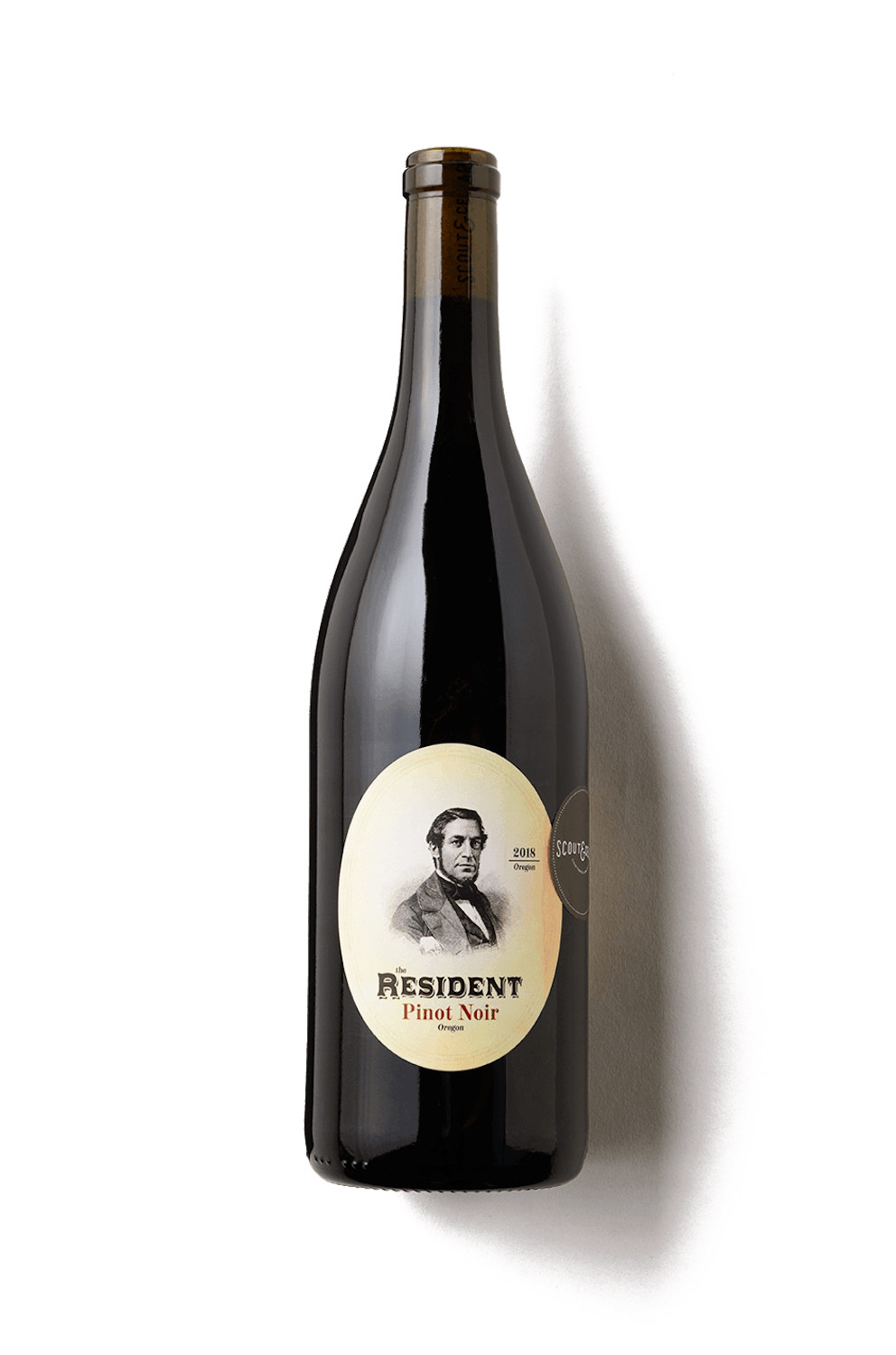 2018 THE RESIDENT PINOT NOIR
Willamette Valley, Oregon
Notes of:



Pairs with:


Earthy, Light
100% Pinot Noir 
Vegan
$35.00
Not available in the state you are shipping to.
2018 THE RESIDENT PINOT NOIR

Willamette Valley, Oregon

Bright and elegant with notes of cranberry, tart cherry and orange peel, balanced by subtle garrigue and a hint of spice on a medium-bodied frame with a smooth finish.

Pairs well with roasted chicken and root vegetables or white pizza with mushrooms.

Alcohol: 13.9%

Residual Sugar:  0.5 g/L

Not available in the state you are shipping to.

the journey

2018 THE RESIDENT PINOT NOIR

Remember that time you traveled somewhere and enjoyed that adventure, that experience, that night with those friends that was so unbelievable? And you've recounted it to all of your family and all of your friends to the point that they feel like they were there with you? And even now, you hear a song, smell a smell, see a picture, meet up with those friends that were there and it takes you back to that adventure; to that night. Meet the Resident. A wine from here in the New World that takes you there to the Old World.

Let's travel together to a 200-acre vineyard in the northern Willamette Valley, nestled in the foothills of the Cascade Range Mountains, on an Eastern slope 375 feet above sea level. This is where the grapes for this Pinot Noir were lovingly grown, harvested, and made into wine reflective of the region's terroir, a testament to the benefits of creating a self-sustaining ecosystem.

One early autumn morning, the grapes were hand-picked from 37-year-old dry-farmed vines, de-stemmed, then immediately cold-soaked on the skins for six days on native yeasts. The juice was pressed, then fermented on the lees for one week in stainless steel tanks before aging in a mixture of neutral French and Hungarian Oak barrels for eleven months. The wine then rested for one month in stainless steel before bottling.