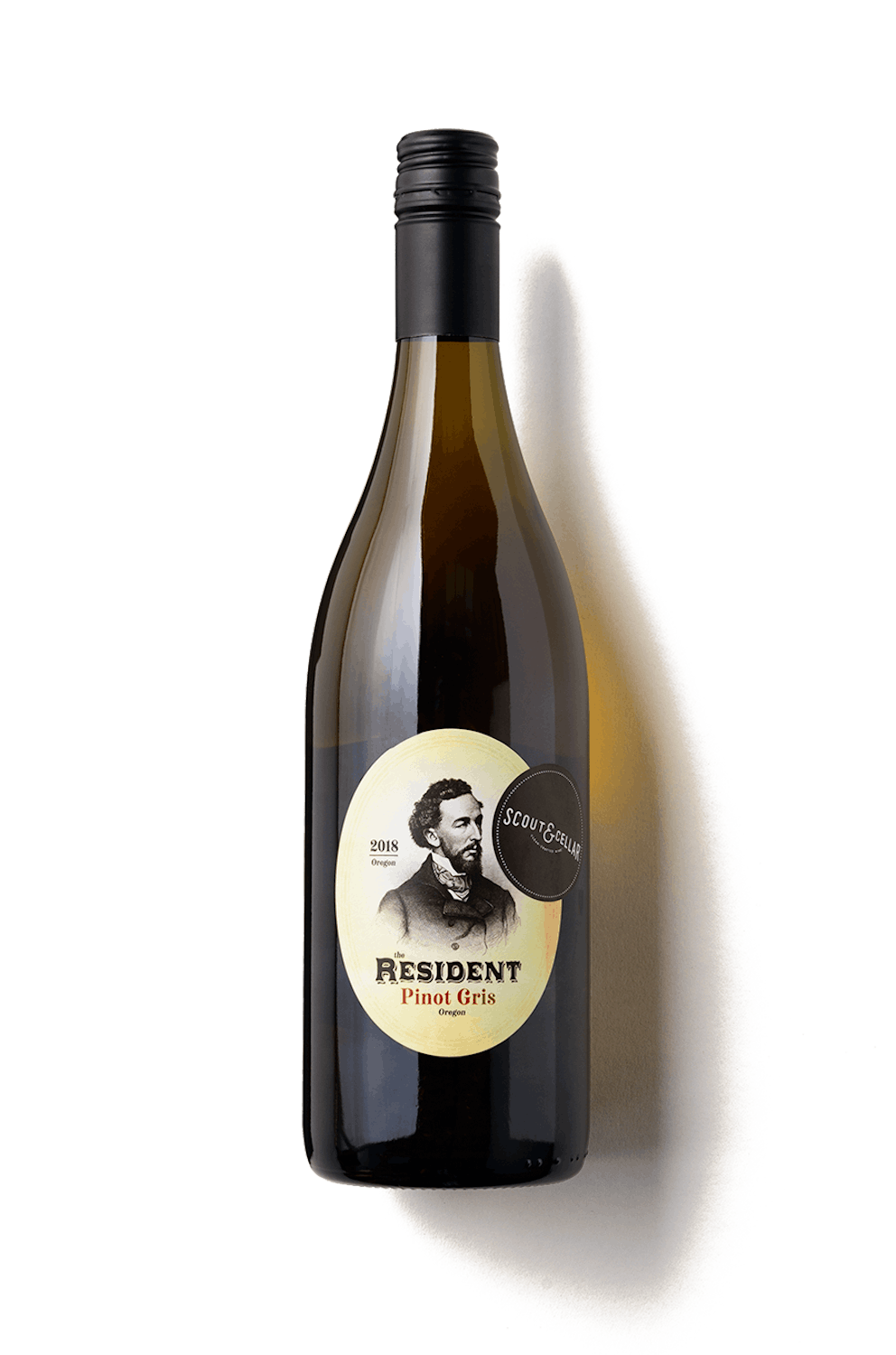 2018 THE RESIDENT PINOT GRIS
Willamette Valley, Oregon
Notes of:



Pairs with:


Fruity, Crisp
100% Pinot Gris
Vegan
$30.00
Not available in the state you are shipping to.
2018 THE RESIDENT PINOT GRIS

Willamette Valley, Oregon

Lively and tension-filled with nectarine, pineapple and underripe mango followed by a hint of citrus and sweet tarragon with a stony minerality and refreshing finish.

Pairs perfectly with a halibut piccata over angel hair pasta. For a Vegan option, try chickpea "tuna" salad served in lettuce wraps.

Alcohol: 14%

Residual Sugar: 0.6 g/L

Not available in the state you are shipping to.

the journey

2018 THE RESIDENT PINOT GRIS

Remember that time you traveled somewhere and enjoyed that adventure, that experience, that night with those friends that was so unbelievable? And you've recounted it to all of your family and all of your friends to the point that they feel like they were there with you? And even now, you hear a song, smell a smell, see a picture, meet up with those friends that were there, and it takes you back to that adventure; to that night. Meet the Resident. A wine from here in the New World that takes you there to the Old World.

The grapes for this wine were hand-picked from 36-year-old vines planted in a single vineyard, then cold settled overnight before being racked off the lees. Fermentation took place in stainless-steel tanks before aging in a combination of neutral French oak and neutral French acacia barrels.

Did You Know?: The first commercial planting of Pinot Gris in the United States took place in 1965 in Oregon by wine pioneer David Lett. He started out producing just 25 cases per year of Pinot Gris that he would usually trade to fishermen for salmon. As Oregon's flagship white wine, there are now more than 13,000 tons of Pinot Gris harvested each year.