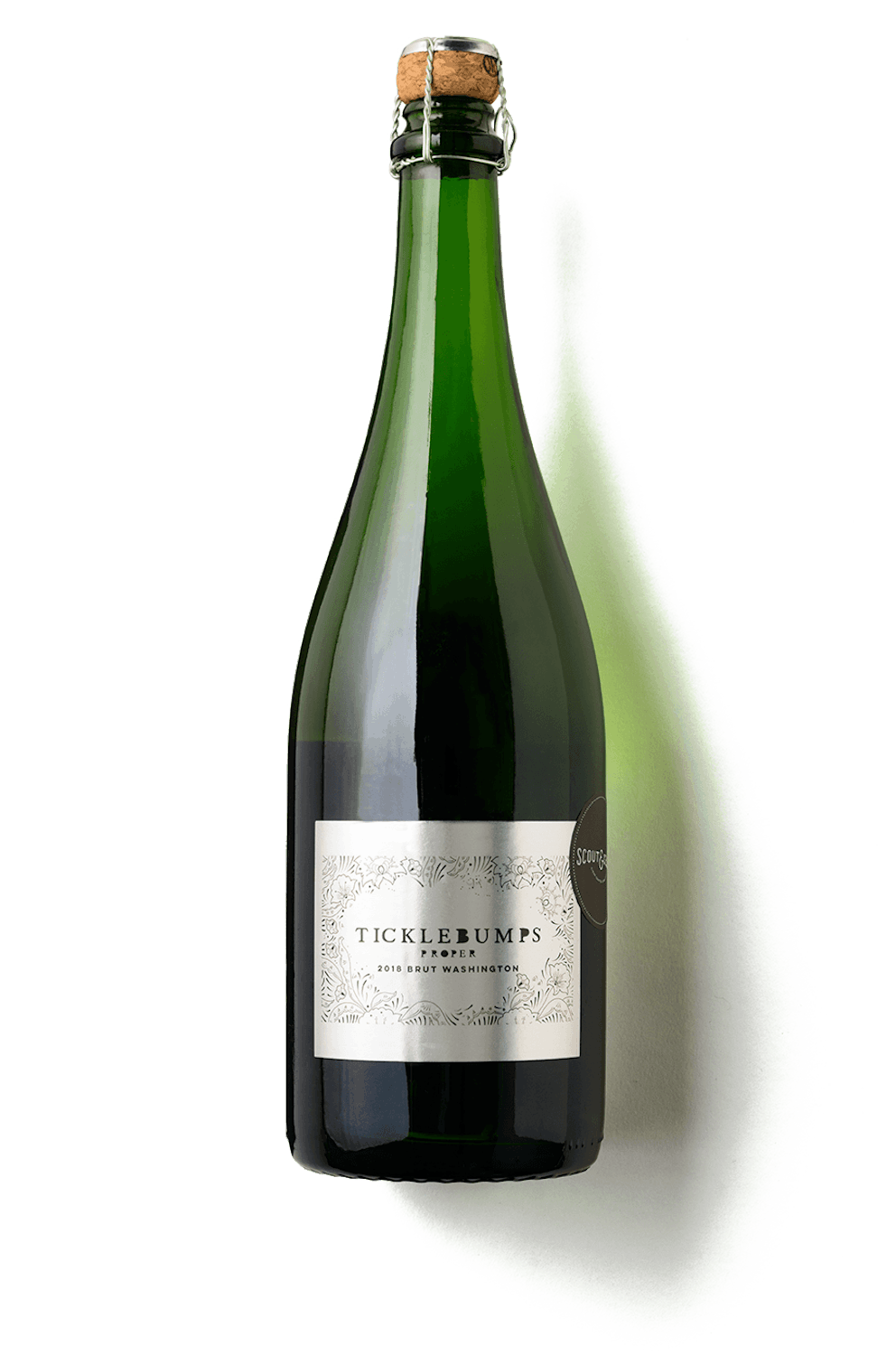 2018 Ticklebumps Brut
Washington
Notes of:



Pairs with:


Fruity, Creamy
100% Chardonnay
Organic, Vegan
$29.00
Not available in the state you are shipping to.
2018 Ticklebumps Brut

Washington

Lively and aromatic with notes of lemon curd, caramelized pineapple and yellow apple with zesty  bubbles and a lasting finish. 

Chill the bottle and grab a few friends! Perfect on its own or with crab cakes, soft cheese, or veggies and hummus.

Alcohol: 12.1 %

Residual Sugar:  1.3 g/L

Not available in the state you are shipping to.

the journey

Ticklebumps is a celebration of family, fun and finding joy in life's little moments. When Sarah's daughter, Dagny (now 6-and-a-half) was a toddler, she would squeal out in delight "tickle bumps!!" each time her stroller rolled over sidewalk bumps near intersections. A small, everyday moment that brought her so much glee.

We feel the same way when enjoying a sip of sparkling wine, as the lively bubbles dance onto our palate. This sparkling wine is best enjoyed celebrating with family and friends, and captures the spirit of a vibrant, imaginative girl who is always ready for a dance party.

The grapes for this single-vineyard sparkling wine were hand-picked from 20-year-old vines on a family-owned and operated dry-farmed vineyard. For primary fermentation, the grapes fermented on native yeasts in open-top stainless steel vessels. The wine then aged in stainless steel before secondary fermentation and bottling, unfined and unfiltered. 

Did You Know? As the second largest premium wine producer in the United States, Washington state is home to approximately 56,000 acres of vineyard!