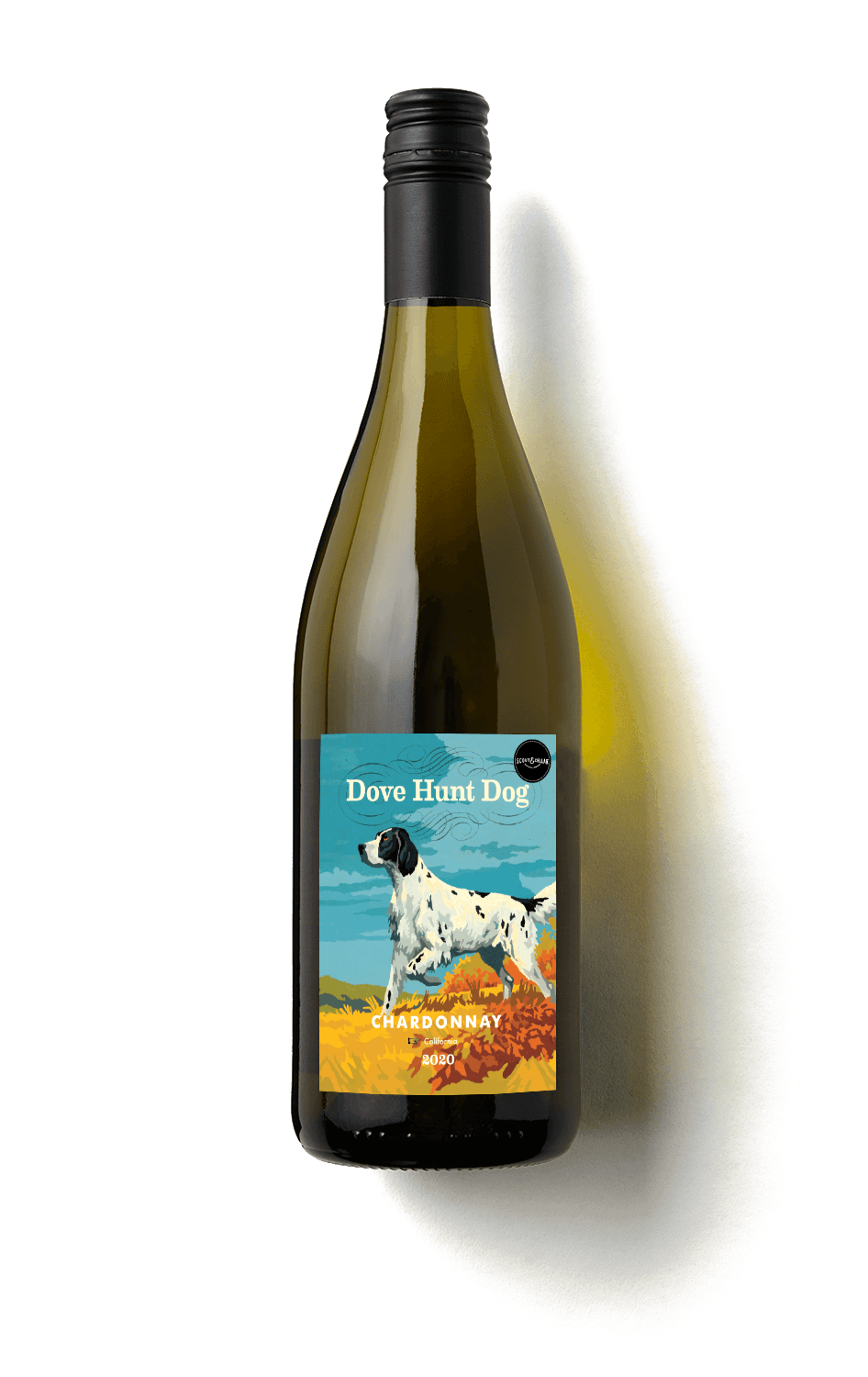 2020 DOVE HUNT DOG CHARDONNAY
California
Notes of:



Pairs with:


Earthy, Crisp
100% Chardonnay
Vegan
$22.00
Not available in the state you are shipping to.
2020 DOVE HUNT DOG CHARDONNAY

California

This unoaked Chardonnay is vibrant and precise with fresh yellow apple, ripe pear and white peach blossom. This is the perfect Chardonnay for those who claim to not like Chardonnay—it's rich, lively and impeccably fresh with a round mid-palate and a mouthwatering finish.

Enjoy it as an aperitif or pair with soft cheeses, scallops, or oysters on the half shell.

Alcohol: 12.5%

Residual Sugar: 1.0 g/L

Not available in the state you are shipping to.

the journey

2020 DOVE HUNT DOG CHARDONNAY

We believe that a bottle of wine is more than just a bottle of wine. It's a companion. At the core of companionship is a dedication to keeping things honest and simple. Dove Hunt Dog, more than anything, is a celebration of what makes life complete: the people we love most, the dogs by our side and naturally Clean-Crafted™ wine in our glasses.

This Chardonnay was made by resident winemaker John Harley. John has been making wine for over 16 years and has been doing so in the most natural way possible since day one. Fatherhood has deeply shaped the way he thinks about what we put into the earth, into our bodies, and what we give to those we love. He holds the conviction that it is our duty to be good stewards of the land, and that it's important to be honest and authentic--not just for the here and now, but for future generations.

After harvest, grapes were sorted, destemmed, and pressed. The juice fermented in stainless steel for 20 days. This unoaked Chardonnay aged in stainless steel for 7 months until bottling, unfined and lightly filtered.

DID YOU KNOW?

Chardonnay is the most popular grape varietal in the United States!