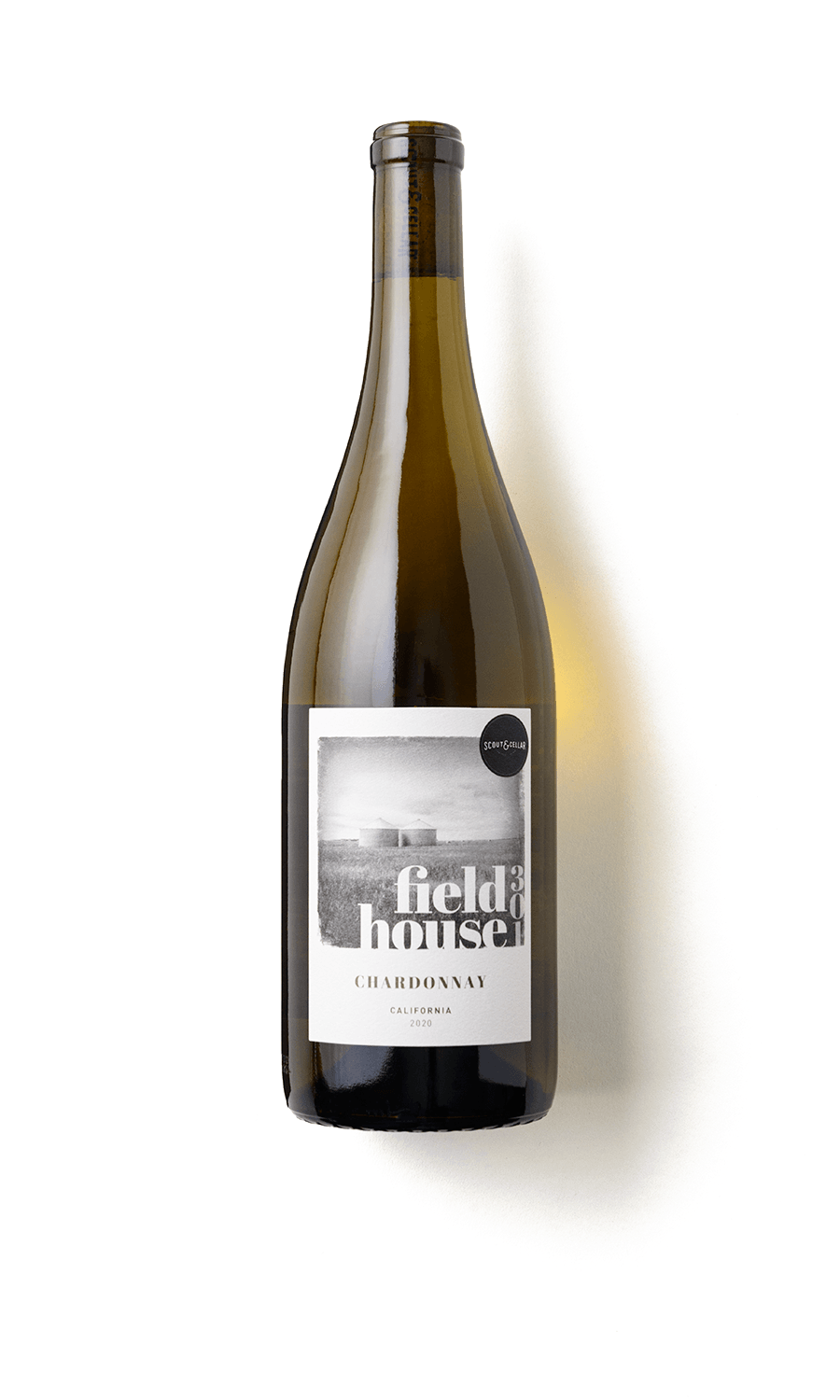 2020 FIELDHOUSE 301 CHARDONNAY
California
Notes of:



Pairs with:


Earthy, Creamy
100% Chardonnay
Vegan
$24.00
Not available in the state you are shipping to.
2020 FIELDHOUSE 301 CHARDONNAY

California

Earthy, creamy and medium-bodied with notes of pear, vanilla, yellow apple and brioche

Pairs well with roasted chicken, shellfish and movie-style popcorn

Alcohol: 13.5%

Residual Sugar: 0.89 g/L

Not available in the state you are shipping to.

the journey

Before there was the vineyard or the tasting room, there was the fieldhouse, our very first headquarters at 301 Malone Street in Celina, Texas. It was shabby and time-worn, but it had soul--a cool factor that inspired us to give it an equally cool name: Fieldhouse 301. We were proud of it beyond measure, so we got to work immediately, updating its bare bones with things from our past to reflect who we are and where we've been: Cabinetry from our house growing up. Corrugated tin and restored molding from an old family barn. Doors we clearly remember slamming open and shut as teenagers. Before long, our humble home base began to resemble something familiar. Something comfortable. Something ours.

We've grown a lot since then, but Fieldhouse 301 sticks with us to this day. Because it's more than just a building; it's a reminder. Of our humble beginnings. Of our family values. Of our commitment to crafting wine cleanly and consciously. And that commitment comes to life in a bottle of wine as true to our roots and passion as that old fieldhouse is. Hence the name. We hope you love it as much as we do.

DID YOU KNOW?

Chardonnay is related to Pinot Noir! In a chance crossing of Pinot Noir and an obscure varietal called Gouais Blanc (almost non-existent in France today), the most popular wine grape in the world, Chardonnay, was created.