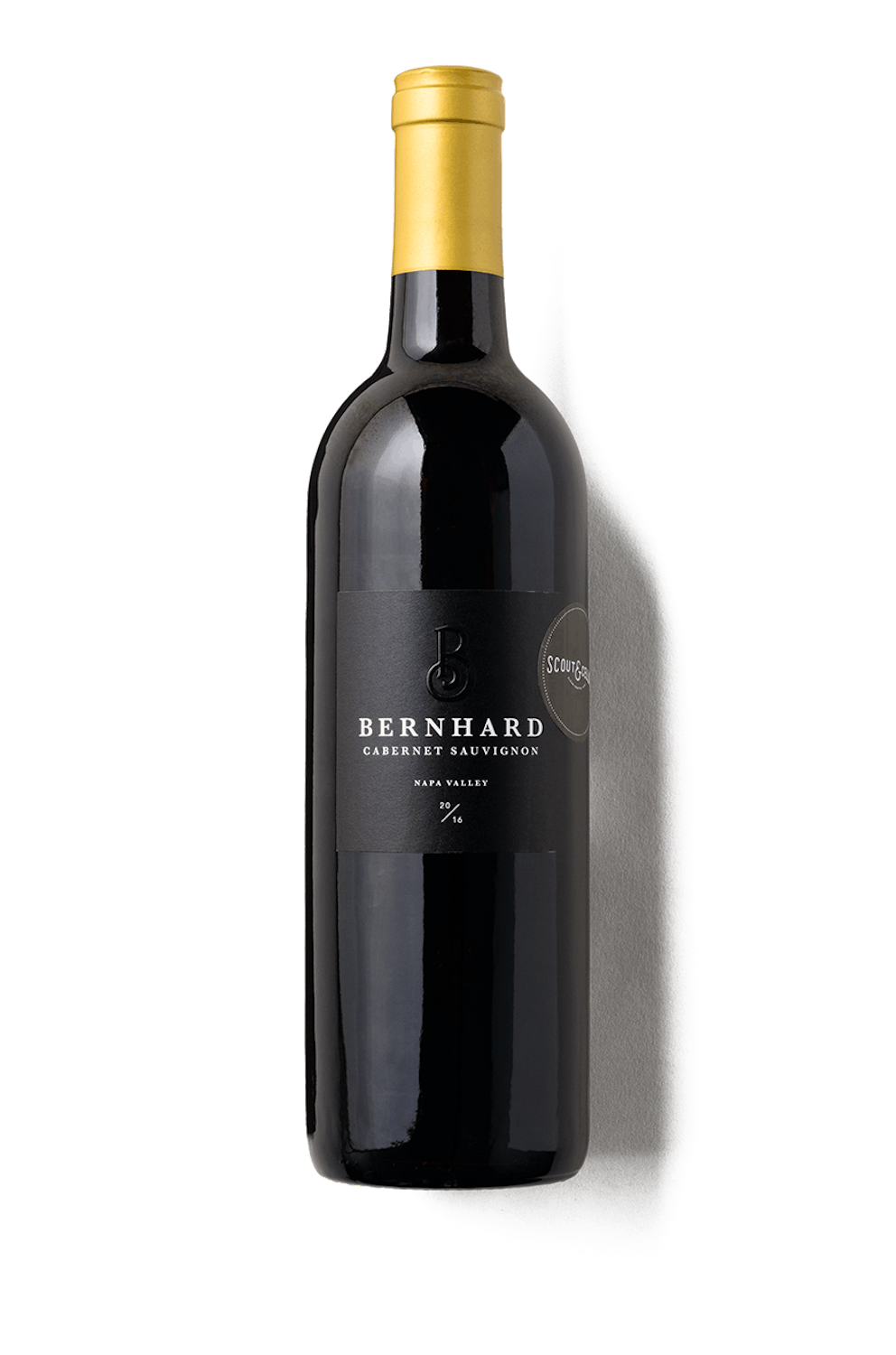 2016 BERNHARD CABERNET SAUVIGNON
Napa Valley, California
Notes of:



Pairs with:


Earthy, Bold
75% Cabernet Sauvignon, 14% Merlot, 9% Petit Verdot, 2% Cabernet Franc
Vegan
$72.00
Not available in the state you are shipping to.
2016 BERNHARD CABERNET SAUVIGNON

Napa Valley, California

Classic and complex with black raspberry, blackberry, mocha, cigar box, coffee bean and baking spice with firm but lush tannins and a long finish carried by lively acidity.

Pairs with grass-fed beef, roasted mushrooms, baked potato and sautéed spinach. Or a random Tuesday night.

Alcohol: 14.5%

Residual Sugar: 0.3 g/L

Not available in the state you are shipping to.

the journey

2016 BERNHARD CABERNET SAUVIGNON

From deep in the heart of the American Wine Country comes Bernhard Cabernet Sauvignon, a family-made wine that commemorates everything Napa Valley has come to embody over the years: the finest grapes, small-farm growers, and the most delicious wines in the country.

This wine's namesake, Bernhard, is named after Sarah's grandfather. Her mother's father, Wallace Bernhard, was a beloved hairdresser in San Antonio, Texas. He was known as much for his salons as for his epic cocktail parties. Bernhard Wines is about family, friends and celebrating the epic moments.

From a single vineyard in Napa Valley, the grapes for this wine were handpicked, hand-sorted, then destemmed and crushed. They fermented in stainless steel for two weeks and aged in 50% new French oak for 20 months. This is a wine that can be enjoyed now and for years to come.

DID YOU KNOW?

Grapes have been cultivated on this estate vineyard in Napa Valley since the 1800s.