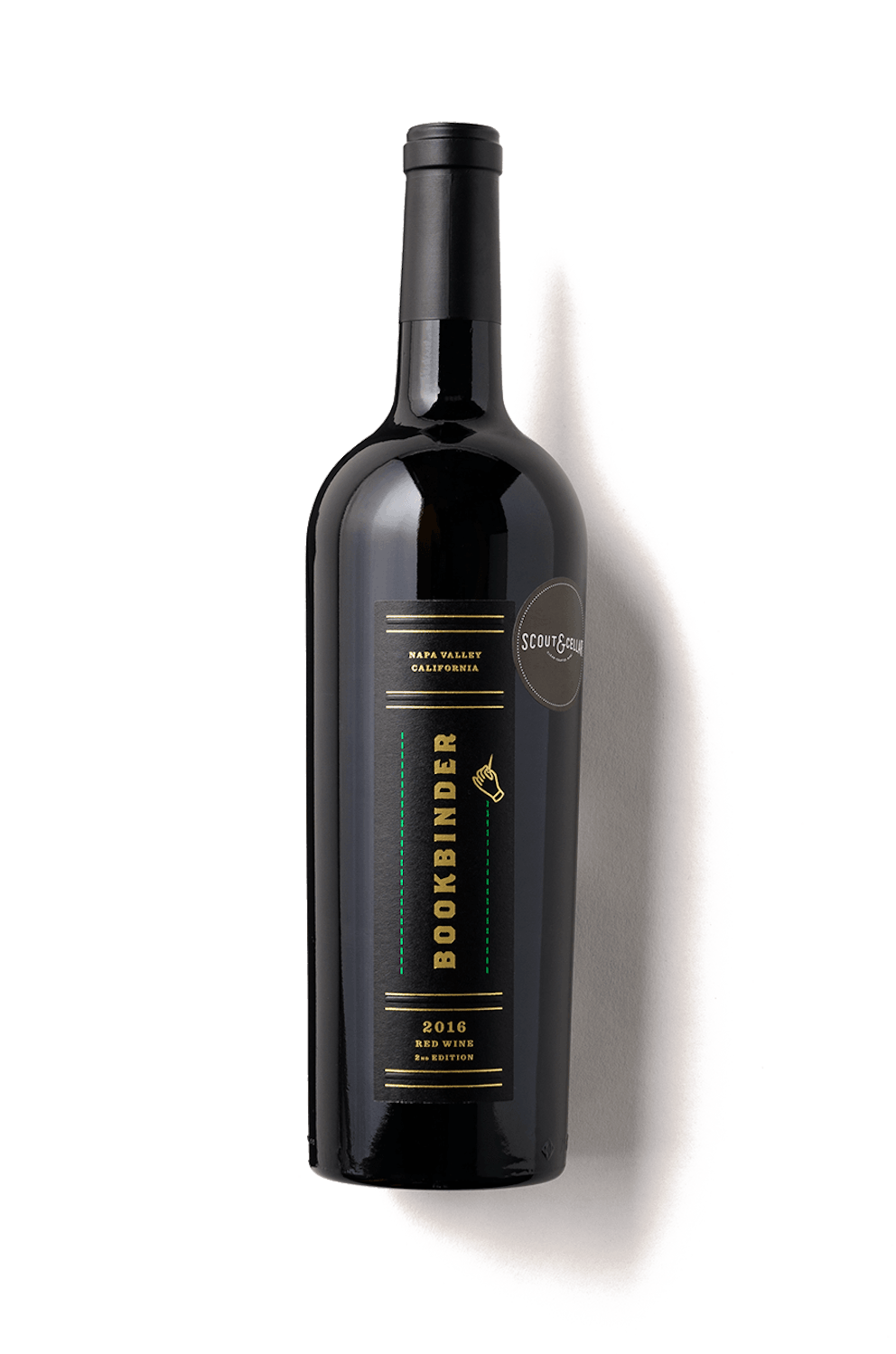 2016 Bookbinder 2nd Edition Red Wine
Napa Valley, California
Notes of:



Pairs with:


Earthy, Bold
44% Merlot, 26% Malbec, 21% Cabernet Sauvignon, 9% Cabernet Franc
Organic, Vegan
$58.00
Not available in the state you are shipping to.
2016 Bookbinder 2nd Edition Red Wine

Napa Valley, California

Dark and deeply colored with aromas of blackberry compote, mulberry and mocha, and flavors of black cherry, sweet tobacco and garrigue with a rounded texture and a lengthy, persistent finish.

Pair with grass-fed ribeye, mushroom steaks with lentils and smoked paprika and/or blue cheese. And Saturday nights. Or any night.

Alc. 14.46%

RS: 0.3 g/L

Not available in the state you are shipping to.

the journey

Long ago, hand-binding books was considered an art form. A craft. Hard work rewarded by immense pride. To be a bookbinder was to be detail-oriented, dedicated and passionate. Today, Bookbinder Winery celebrates that same commitment— to doing things right, to getting it perfect and to loving the art.

From a few different CCOF vineyards in Napa Valley from vines that are 18-26 years old, this wine was made from grapes that were hand harvested and hand sorted at harvest. Then, they were moved immediately to a four-day cold soak to extract the rich, dark color from the skins. After warming on its own, fermentation began naturally using only native yeasts. The different varietals were pressed, settled and racked to barrel 96% French oak (45% new) and 4% American (all neutral), where they remained for 18 months.

Did You Know? Bookbinder 2nd Edition Red Wine is a Bordeaux blend, which is a red wine that's a blend of at least two of the following varietals commonly grown in Bordeaux, France: Cabernet Sauvignon, Cabernet Franc, Merlot, Malbec and Petit Verdot.